Sociology Instructor - Non-Tenure Track Faculty Vacancy Pool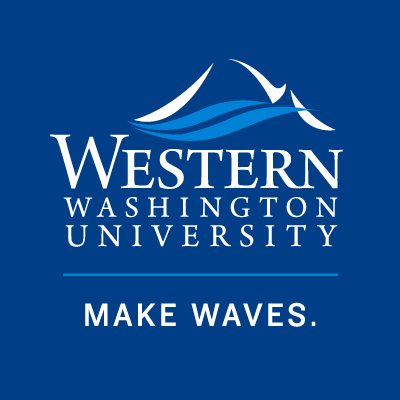 Western Washington University
Bellingham, WA, USA
Posted on Friday, March 10, 2023
Position Title
Sociology Instructor - Non-Tenure Track Faculty Vacancy Pool
About the University

Western Washington University (WWU) is located in Bellingham, Washington (approximate population 90,000) 60 miles south of Vancouver, British Columbia, and 90 miles north of Seattle. Our campus overlooks Bellingham Bay, the San Juan Islands, and the North Cascades Mountain range. The campus is situated on the ancestral homelands of the Coast Salish Peoples who have lived in this area from time immemorial. Approximately 16,000 students attend the WWU; about 96% of these students are undergraduates; students of color represent 27% of the campus population; 29% new first-year students enrolled are first generation students. WWU is on the quarter system (10 weeks per quarter). WWU is the highest-ranking public, master's-granting university in the Pacific Northwest, according to the 2022 U.S. News and & World Report college rankings. For more information, please visit the WWU website.

About the Department

The Department of Sociology is comprised of twelve permanent full-time faculty engaged in a wide range of research activities who often involve undergraduate students in research and teaching. The Sociology Department is one of fourteen departments in the College of Humanities and Social Sciences (CHSS). The College of Humanities and Social Science and the Sociology Department support Western's mission to bring together individuals of diverse backgrounds and perspectives in an inclusive, student-centered university that develops the potential of learners and the well-being of communities. We encourage applications from women, people of color, people with disabilities, veterans, and other candidates from underrepresented backgrounds and with diverse experiences interested in this opportunity. For more information, please visit the Department website.

About the Position

The Sociology Department maintains a vacancy pool of qualified persons interested in temporary teaching. In anticipation of possible openings throughout the academic year and summer sessions, applications are accepted continuously for temporary non-tenure track teaching positions on a part-time basis with occasional opportunities for temporary, full-time appointments. Positions may become available at any time and are typically filled on a quarterly basis.

Position Responsibilities:

The department, college and University value teaching, and we expect you to be an excellent teacher; to be current in your discipline; to engage students actively in their own learning including discussion, writing, and analysis; and to set high standards regarding course content. You are expected to provide students with feedback on their coursework and examinations, and to be available to students through regularly scheduled office hours in keeping with department policy. You must have your students evaluate your course(s) using the standard University evaluation forms, or others approved by the provost, and you must make those evaluations available to the department chairs and faculty for annual review.

Required Qualifications

Ph.D. or ABD in Sociology or closely related social science field
Demonstrated potential for excellent teaching in sociology
Demonstrated ability and commitment to cultivating learning environments that are equitable and inclusive of students with diverse social identities and backgrounds

Preferred Qualifications

Ph.D. in Sociology or closely related discipline
Successful prior teaching experience
Strong interpersonal communication skills
Evidence of scholarship

Conditions of Employment

SalaryC

Commensurate with experience and qualifications

Benefits Information
Benefits Overview for Faculty Positions

Bargaining Unit

United Faculty of Western Washington

Application Instructions

Please submit your application through Western's PageUp system. You should include a cover letter that addresses your experience related to the position responsibilities and the required and preferred qualifications. The application should also include a curriculum vitae, sample syllabi, and teaching evaluations. Also required are the names and contact information for three professional references.

This vacancy pool is refreshed annually; please see applicable close date information below. Applicants who continue to remain interested in being considered for on-going opportunities should re-submit updated materials to the new pool, once posted.

Closing Date Notes

Applications are accepted continuously for potential NTT faculty openings; please apply at your earliest convenience. Vacancy pool closes 2/29/2024.
WWU is committed to providing reasonable accommodations to qualified individuals with disabilities upon request. To request this document in an alternate format or to request an accommodation, please contact Human Resources Disability Services, 360.650.3303 or 711 (Washington Relay).
All new employees must comply with the immunization policy and show employment eligibility verification as required by the U.S. Citizen and Immigration Service before beginning work at WWU. A thorough background check will be conducted on all new hires and rehires, which includes a sexual misconduct background check.