Department Manager of Decision Sciences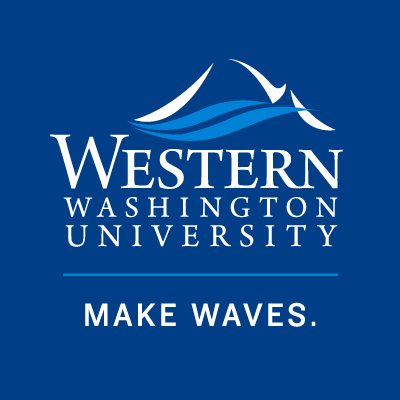 Western Washington University
Job Functions:
Administration
Employment Types:
Full-time
Locations:
Bellingham, WA, USA
Compensation:
3,800 – 5,100 USD per year
About the University: Western Washington University, with over 16,000 students in seven colleges and the graduate school, is nationally recognized for its educational programs, students and faculty. The campus is located in Bellingham, Washington, a coastal community of 90,000 overlooking Bellingham Bay, the San Juan Islands and the North Cascades Mountain range. The city lies 90 miles north of Seattle and 60 miles south of Vancouver, British Columbia. Western is the highest-ranking public, master's-granting university in the Pacific Northwest, according to the 2022 U.S. News & World Report rankings.About the Department
Decision Sciences supports Western's mission, which states that together with our students, staff, and faculty, we are committed to making a positive impact in the state and the world with a shared focus on academic excellence and inclusive achievement. We encourage applications from women, people of color, people with disabilities, veterans, and other candidates from underrepresented backgrounds and with diverse experiences interested in this opportunity.
The mission of the Department of Decision Sciences is to advance and disseminate knowledge in management information systems, manufacturing and supply chain management, and quantitative methods. We provide high quality educational programs, publish theoretical and applied research, and serve university, professional, and community organizations.
About the Position
The Decision Sciences Department Manager is directly responsible to the Department Chair for the administration and operations of the department and its programs. The position oversees and coordinates the day-to-day functioning across programs including the creation of policies and procedures, developing and managing of complex budgets, coordinating curricular planning, course scheduling, and faculty contracting.
The Department of Decision Sciences includes thirteen Ph.D. faculty members (full-time, actively researching), seven Non-Tenured/Non-Tenured Track faculty, one 50% professional staff member, three degree programs, two minor programs, four to six student employees, three active student clubs, one advisory board, one research center, and courses serving approximately 270 major students and 1,500 other students in the College.
This position will be primarily located on campus, with flexibility to work remote on occasion.
Required Qualifications
Bachelor's degree and one year of responsible administrative and/or supervisory experience OR equivalent education/experience
Demonstrated evidence of strong organizational skills and a high level of attention to detail
Strong technical skills, including ability to become proficient with software applications with limited training
Strong proficiency with MS Excel
Demonstrated commitment to access, equity, inclusion, and diversity
Demonstrated ability to manage budgets
Strong writing and interpersonal communication skills, including experience handling sensitive and confidential matters
Demonstrated ability to manage time effectively and meet deadlines while working independently and under time pressure
Demonstrated ability to work effectively in an environment with many office visitors
Demonstrated ability to be a productive and collegial team player
Preferred Qualifications
Experience working in higher education
Advanced spreadsheet/database skills
Experience with Argos or other data warehouse software
Demonstrated ability to adhere to FERPA guidelines on student privacy
Conditions of EmploymentAll employees must comply with our Immunization policies, including COVID vaccination by time of hire and Proof of Rubeola Measles Immunity within 60-days of hire. Please reach out to HR@wwu.edu if you need information regarding medical or religious exemption and applicable accommodations. Salary $3,887 - $5,102/month depending on qualifications and experienceBenefits Information 2022 Benefits Overview for Classified Positions Bargaining Unit This position is part of bargaining unit D and is covered by the collective bargaining agreement with Public School Employees of WWU.Application Instructions
The following application materials are required:
1) A cover letter that addresses the applicant's experience related to the position responsibilities, as well as each of the required and preferred qualifications.
A resume.

A separate statement (maximum of one page) that addresses the applicant's demonstrated commitment to accessibility, diversity, equity, and inclusion.

The names and contact information of three professional references.
Closing Date Notes Application review begins July 25, 2022; position is open until filled
Western Washington University (WWU) is an equal opportunity and affirmative action employer committed to assembling a diverse, broadly trained faculty and staff. Women, minorities, people with disabilities and veterans are strongly encouraged to apply. In compliance with applicable laws and in furtherance of its commitment to fostering an environment that welcomes and embraces diversity, WWU does not discriminate on the basis of race, color, creed, religion, national origin, sex (including pregnancy and parenting status), disability, age, veteran status, sexual orientation, gender identity or expression, marital status or genetic information in its programs or activities, including employment, admissions, and educational programs. See WWU's Policy on Ensuring Equal Opportunity and Prohibiting Discrimination and Retaliation. Inquiries may be directed to the Office of Civil Rights and Title IX Compliance, Title IX and ADA Coordinator, Western Washington University, Old Main 345 (MS 9021), 516 High Street, Bellingham, WA 98225; 360.650.3307 (voice) or 711 (Washington Relay); crtc@wwu.edu
WWU is committed to providing reasonable accommodations to qualified individuals with disabilities upon request. To request this document in an alternate format or to request an accommodation, please contact Human Resources Disability Services, 360.650.3303 or 711 (Washington Relay).
Annual Security and Fire Safety Report: This report is provided pursuant to the Jeanne Clery Disclosure of Campus Security Policy and Campus Crime Statistics Act ("The Clery Act"). It includes statistics for the previous three calendar years concerning reported crimes that occurred on Western's campus; in certain off-campus buildings or property owned or controlled by Western; and on public property within, or immediately adjacent to and accessible from, the campus. The report also includes institutional policies concerning campus security, such as policies concerning alcohol and drug use, crime prevention, the reporting of crimes, sexual assault, and other matters. You can obtain a copy of this report in printed or alternate formats by contacting the Office of the Vice President for Enrollment and Student Services at vpsa.office@wwu.edu. The report can be found at: Annual Security and Fire Safety Report.
All new employees must comply with the immunization policy and show employment eligibility verification as required by the U.S. Citizen and Immigration Service before beginning work at WWU. A thorough background check will be conducted on all new hires which includes a sexual misconduct background check.