Patient Services Coordinator - Generalist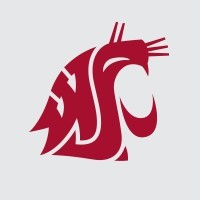 Washington State University Everett
Customer Service
Posted on Friday, September 22, 2023
Available Title(s):
284F-YN_CS_NPS - Patient Services Coordinator
Business Title:
Patient Services Coordinator - Generalist
Employee Type:
Classified
Time Type:
Full time
Position Term:
Position Details:
Summary of Duties:
The Patient Service Coordinator-Generalist is responsible for coordinating the daily patient flow in patient care areas and provide support services such as triaging patient telephone calls to medical staff, scheduling appointments, registering patients, maintaining patient records and assembling patient charts, and initiating and processing patient charge documents. Position will have exposure to all hospital services and will rotate through services based on operational priorities.
The current vacancy is in the Large Animal Veterinary Teaching Hospital. The position coordinates the daily patient flow in patient care areas of the Ag Animal, Equine and Theriogenology sections of the Veterinary Teaching Hospital. It provides support services such as triaging patient telephone calls to medical staff, scheduling appointments, registering patients, maintaining patient records, and assembling patient charts. Ensures medical record and
bill completion, initiates and processes patient charge documents, receives and discharges clients, provides estimates, receives deposits, enters charges, updates estimates and charges, updates deposits, tracks completion of discharge instructions and case summaries, and backs up Patient Services Coordinators in other areas when possible.
Preference give to those with large animal exposure/experience/knowledge.
Required Qualifications:
High school graduation or equivalent AND three years of general office experience or two years of office or customer service in a healthcare setting; OR equivalent education/experience.

Preferred Qualifications:
Experience working in veterinary clinic/setting.

Experience providing coordination and support activities to clients and clinicians.
Additional Information:
Monthly Salary: Range 41 $3,454 to $4,602 (Step A-M) | Successful candidates typically begin at the beginning of the salary range and receive scheduled salary increment increases in accordance with WAC 357-28.
WSU offers a comprehensive benefits package which includes paid sick and vacation leave; paid holidays; medical, dental, life and disability insurance package for employees and dependents; retirement; deferred compensation and optional supplemental retirement accounts.
For a more detailed summary of benefits offered by WSU for classified staff visit: https://hrs.wsu.edu/wp-content/uploads/2022/04/2022-Benefit-Overview-for-Civil-Service.pdf.
Find total compensation here: https://hrs.wsu.edu/managers/recruitment-toolkit/total-compensation/.

FTE:
100%

Position Type:
Permanent
City, State, Zip:
Pullman, WA, 99164
Area/College:
College of Veterinary Medicine

Department Name:
Veterinary Clinical Sciences
Department Link:

Background Check:
This position has been designated by the department to require a background check.

Screening Begin Date:
This position has been posted as Open until Filled. The screening of applications will begin February 1, 2022.
Application Instructions:
Applicants must attach the following documents to their online application: 1) resume and 2) cover letter. Applicants are required to include contact information for professional references within the application. Application materials should clearly communicate how the applicant meets all required qualifications and additional requirements.
Required Documents:
1) Resume
2) Cover letter
WASHINGTON STATE UNIVERSITY IS AN EQUAL OPPORTUNITY/AFFIRMATIVE ACTION EDUCATOR AND EMPLOYER. Members of ethnic minorities, women, special disabled veterans, veterans of the Vietnam-era, recently separated veterans, and other protected veteran, persons of disability and/or persons age 40 and over are encouraged to apply.
WSU employs only U.S. citizens and lawfully authorized non-U.S. citizens. All new employees must show employment eligibility verification as required by the U.S. Citizenship and Immigration Services.
WSU is committed to providing access and reasonable accommodation in its services, programs, activities, education and employment for individuals with disabilities. To request disability accommodation in the application process, contact Human Resource Services: 509-335-4521 (v), Washington State TDD Relay Service: Voice Callers: 1-800-833-6384; TDD Callers: 1-800-833-6388, 509-335-1259(f), or hrs@wsu.edu.