Vehicle Servicer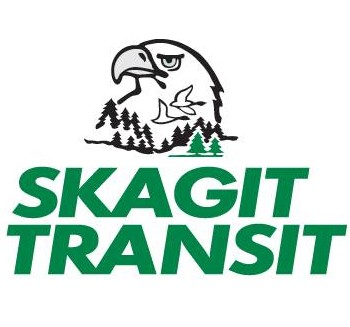 Skagit Transit
Employment Types:
Full-time
Locations:
Skagit County, WA, USA
Compensation:
18 USD per hour
Position Summary:
Performs routine cleaning, fueling, washing, and servicing on all Skagit Transit fleet vehicles. Ensures that the daily lineup of coaches are serviced and ready for service according to daily transit schedules.
Duties and Responsibilities Responsibilities include but not limited to: • Ensure that the daily line-up of coaches are serviced and ready for service according to transit schedules; communicate with maintenance and operations personnel regarding availability of equipment • Coordinate and participate in general vehicle servicing duties including checking fluids including oil, water, windshield cleanser, gasoline, diesel and propane fuel; add fluids as needed to ensure optimum vehicle performance; replace tail lamps, headlights and turn signal lamps as needed
Qualifications Any equivalent combination of education and experience that provide the knowledge, skills and abilities required to successfully perform the job. A typical way to meet this requirement would be: • At least 2 years of experience servicing gasoline, propane and diesel-powered vehicles with lead person duties • Possess a valid Washington State Drivers License with excellent driving record at time of hire, and be able to obtain a valid Class B Washington State Commercial Driver's License (with air brake restriction removed) within 90 days of hire. (Skagit Transit will provide CDL training). Demonstrate a good driving record, documented by a 5 year driving record obtained from state of licensure. Criteria includes:  no moving violations within the last 2 years  no more than 2 within last 5 years  no more than 2 accidents (at fault or not at fault) within the last 5 years  no DUI's, or revocation of license within the last 10 years
Salary and Benefits • Starting wage: $18.40/hour • Medical insurance with premium share; dental, vision, and life insurance all paid by employer • 401(a) qualified and 457 deferred compensation plans, 125 Flexible Spending Plan • Paid Holidays Work Schedule • Saturday - Tuesday 2:00 p.m. to 1:00 a.m.
To Apply Apply at www.skagittransit.org/careers
Submit your application packet to hr@skagittransit.org or 600 County Shop Lane, Burlington, WA 98233.
If selected for an interview you must submit a five-year driving abstract from all states in which you have been licensed to drive in the last five years.
Skagit Transit is an Equal Opportunity and Drug Free Employer