Accounting Supervisor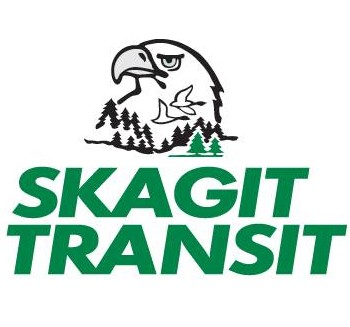 Skagit Transit
Job Functions:
Accounting & Finance
Employment Types:
Full-time
Locations:
Burlington, WA, USA
Open until filled, first consideration by June 8, 2022
Position Summary:
Ensures financial integrity of accounting system and reporting for Skagit Transit. Supervises accounting and administration staff. Prepares financial and operations reports. Ensures compliance with federal, state, and local laws and regulations. Assesses accounting systems and implements appropriate internal controls. Coordinates accounting activities with other Skagit Transit departments and outside auditors.
Duties and Responsibilities
· Ensure accounting is in accordance with generally accepted accounting principles (GAAP), GASB, IRS, state, and FTA requirements
· Prepare financial and operating reports; provide financial analysis and narrative of issues impacting the Agency's financial condition
· Supervise payroll, payables, receivables, general ledger, and fixed assets processes and procedures
· Review, modify, and document business processes for optimal efficiency and internal control
· Maintain policies and procedures to ensure compliance with generally accepted accounting principles (GAAP), grant agreements, laws and regulations
· Monitor cash flow
· Reconcile monthly bank statements ensuring entry accuracy
· Prepare the annual financial report for the Washington State Auditor's Office
· Prepare NTD (National Transportation Database) monthly and annual reports
· Monitor grant funded projects accounting; manage grant project costs for reimbursement
· Ensure compliance with FTA grant rules and all grant reimbursement requirements
· Manage the annual financial and accountability audits, WSDOT audits, FTA triennial review, and all other financial audits
· Ensure the integrity of financial systems; integrate systems technology into all aspects of the Accounting Department; manage related projects
· Maintain fixed asset records including recording capital asset acquisitions, disposals and transfers;
· Update depreciation schedule monthly
· Maintains vehicle files
· Reconcile subsidiary ledgers and depreciation schedule to general ledger
· Coordinate physical asset inventories and update records accordingly
· Perform special assignments and other related duties as assigned
Qualifications
Any equivalent combination of education and experience that provide the knowledge, skills and abilities required to successfully perform the job. A typical way to meet this requirement would be:
· Bachelor's degree in Accounting
· Financial software system expertise
· 5 years of progressively responsible accounting experience
· 3 years of supervisory experiences
· Intermediate/Advanced MS Office Word, Excel, Access
· Complex financial analysis expertise
· Payroll processing compliance
· Certified Public Accountant or Certified Management Accountant preferred
· Grant administration experience
· Transportation industry experience preferred
· Government accounting and procurement knowledge
Salary and Benefits
Salary Range: $75603.84-$85035.39; dependent upon experience
Medical insurance with premium share; dental, vision, and life insurance all paid by employer
401(a) qualified and 457 deferred compensation plans, 125 Flexible Spending Plan Paid Holidays
To Apply
Apply at www.skagittransit.org/careers
Submit your application packet and resume to hr@skagittransit.org or 600 County Shop Lane, Burlington, WA 98233
Skagit Transit is an Equal Opportunity and Drug Free Employer