Warehouse/Store Assistant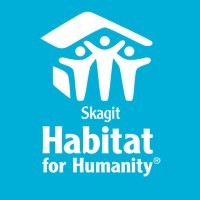 Skagit Habitat For Humanity
Mt Vernon, WA, USA
Posted on Wednesday, August 23, 2023
Job Description


TITLE: Warehouse/Store Assistant
REPORT TO: Store Manager
SUMMARY: The Warehouse/Store Assistant helps the Warehouse Supervisor and Logistics Supervisor and Floor Supervisor as needed.
ESSENTIAL FUNCTIONS: Assists in completing the day-to-day operations of the Store in the following areas of responsibility:
Administrative: a. Ensures adherence to established safety and security practices and procedures. b. Ensures adherence to established pricing and sales procedures.
Finances: a. Correctly prices incoming donations. b. Maintains a secure warehouse with an emphasis on shrinkage prevention.
Merchandising: a. Assists in placing priced, cleaned merchandise on the floor. b. Organizing and maintaining sales floor departments. c. Assists customers on the floor by directing them to product or answering questions. d. Assists in loading out merchandise.

Team Work: Acts as a conduit between the warehouse (or r