Plant Operator I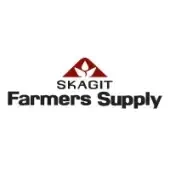 Skagit Farmers Supply
Operations
Conway, WA, USA
Posted on Friday, October 27, 2023
Plant Operator I
Job Location: Conway, WA
Job Category: Agronomy
Job Schedule: Full-time
Located in the fertile Skagit Valley of Washington State, Skagit Farmers Supply has served the local agricultural community since 1934. As a local co-operative, the company provides farmers, homeowners, businesses, families and the communities in the Pacific Northwest with products & services through agronomy, energy, retail, wholesale and milling operations.
The company's agronomy division works with customers to improve crop production, manage costs and increase yields. We offer a full range of products and services including crop protection products, dry and liquid fertilizer, turf & ornamental products, seed, custom application services, corn planting, crop burning and side dressing.
RESPONSIBILITIES & DUTIES
Candidates should be committed to excellence with a high attention to detail and a strong ability to problem solve. They must be effective team players with strong communication skills and an ability to motivate others. Successful candidates are those who can see things that need to be done and figure out a way to do them effectively and efficiently. Job responsibilities include (but are not limited to):
• Ensure the location is in compliance with all inventory control measures. Analyze reports and recognize security risks and potential for shrink.
• Participate in monthly staff meetings
• Receive freight and process proper documentation
• Perform tasks related to preventative and routine maintenance
• Operate forklifts, pallet jacks and other equipment
• Assist with operations of the bagging room to include packaging and robotic equipment
• Maintain a safe and clean work environment at all times
• Exhibit an ability to get along with others
• Practice punctual and reliable attendance
• Perform other duties as assigned
JOB REQUIREMENTS
• High school diploma (or equivalent)
• Possess a valid driver license and maintain a safe driving record
• Commitment to excellence and high standards
• Proficiency operating and navigating Microsoft Windows operating system
• Physical ability to stand for extended periods; bend, stoop and kneel occasionally
• Lift, carry and load 60-pound (minimum) weight requirements
• Professional appearance and demeanor
• Proven track record of being dependable and reliable
• Ability to effectively communicate both verbally and in writing with co-workers and customers
• Display strong organizational, multi-tasking, problem-solving, and analytical skills
• Must pass background check and pre-employment drug screen as a condition of employment (includes testing for THC/marijuana)
P R E F E R R E D Q U A L I F I C A T I O N S
• Experience working with inventory control operations, methods and procedures
• Experience with Microsoft Windows & Office software
• Experience in manufacturing, warehouse operations or logistics
• Possess a Class B CDL or be able obtain one within a pre-specified period of time (company may sponsor)
S C H E D U L E
This is a full time, 40 hours per week position (schedule will vary). Sunday through Saturday. Must be available to work evenings and/or weekends as needed.
C O M P E N S A T I O N & B E N E F I T S
$20.00 – $28.00/hour. After meeting eligibility requirements, benefits include:
• Medical Insurance
• Dental Insurance
• Life Insurance
• Long-Term Disability Insurance
• Paid Vacation*
• Sick Pay
• 9 Paid Holidays
• 401(k) Retirement Match
• Employee Discounts
• Dependent Tuition Reimbursement
• Employee Assistance Program
• Employee Profit Sharing
*Two to six weeks depending on length of full-time service.