Warehouse Associate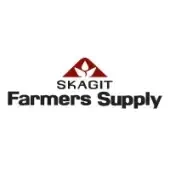 Skagit Farmers Supply
Burlington, WA, USA
Posted on Wednesday, July 26, 2023
Job Location: Burlington, WA
Job Category: Warehouse
Job Schedule: Full-time
AFCO Distribution & Milling is a division of Skagit Farmers Supply, a diversified, local agricultural supply cooperative. AFCO serves as the company's wholesale and feed manufacturing division. Serving over 800 retail customers in Washington, Oregon, Idaho, Montana, Wyoming, and Alaska, AFCO distributes products including pet food & supplies, animal feed & supplies, as well as a wide variety of wildlife products. Deliveries are provided by a fleet of company trucks from the company's distribution center warehouses located in Burlington & Spokane Valley, WA.
JOB RESPONSIBILITIES & DUTIES
• Complete orders by accurately picking, loading, and unloading products as needed
• Accurately place and store products in accordance with company standards and government regulated specifications
• Receive inbound deliveries and prepare outbound shipments for distribution to company locations
• Performing inventory maintenance activities
• Safely operate vehicles, forklifts, pallet jacks and other warehouse equipment
• Maintain the overall general upkeep and housekeeping of the warehouse and surrounding area while adhering to OSHA, state & federal safety regulations
• Exhibit an ability to get along with others
• Practice punctual and reliable attendance
• Perform other duties as assigned
JOB REQUIREMENTS
• High school diploma or equivalent
• Possess a valid driver license and maintain a safe driving record
• Must pass a pre-employment drug screen as a condition of employment (includes testing for THC/marijuana)
• Strong organizational, multi-tasking, problem-solving, and analytical skills
• Demonstrate a commitment to excellence and high standards especially in terms of providing outstanding customer service
• Physical ability to stand for extended periods; bend, stoop and kneel frequently
• Physical ability to lift, carry, push and pull up to 60 pounds (occasionally 80 pounds with assistance)
• Professional appearance and demeanor
• Proven track record of being dependable and reliable
PREFERRED QUALIFICATIONS
• Experience working in a warehouse setting or have an understanding of shipping/receiving processes
• Product knowledge in one or more of the following areas: feed, seed, pet food & supplies, hardware, fencing, animal health, tack, clothing & footwear, lawn & garden or wild bird supplies
• Experience safely operating pallet jacks, forklifts and other warehouse equipment
• Demonstrate proficiency using Windows-based computer software, including Microsoft Office
SCHEDULE
This is a full time, 40 hours per week position, typically Monday – Friday. Qualified applicants must be available to work evenings and/or weekends as needed.
COMPENSATION & BENEFITS
$17.00 – $20.00/hour. After meeting eligibility requirements, benefits include:
• Medical Insurance
• Dental Insurance
• Life Insurance
• Long-Term Disability Insurance
• Paid Vacation*
• Sick Pay
• 9 Paid Holidays
• 401(k) Retirement Match
• Employee Discounts
• Dependent Tuition Reimbursement
• Employee Assistance Program
• Employee Profit Sharing
*Two to six weeks depending on length of full-time service.