Maintenance Technician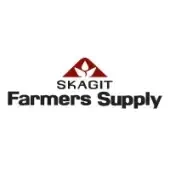 Skagit Farmers Supply
Burlington, WA, USA
Posted on Friday, September 9, 2022
Maintenance Technician
Job Location: Burlington, WA
Job Category: Corporate
Job Schedule: Full-time
Join our local cooperative! Skagit Farmers Supply, based in Burlington, WA, has been in business since 1934, and continues to grow and adapt to meet the needs of the farmers, homeowners, businesses, families, and communities in the Pacific Northwest. The company operates Agronomy, Propane, Refined Fuels and Wholesale divisions as well as retail Country Store locations in Washington, Idaho and Montana. Our commitment is to provide quality products and services to our customers and community partners.
JOB RESPONSIBILITIES
• Perform hands-on construction, repair and maintenance on buildings and equipment
• Assist with coordinating facility relocations, new constructions or alterations
• Attend project meetings. Implement current action items as needed.
• Order and purchase supplies and services
• Lead & direct employees when assigned
• Monitor and control expenses to achieve budget goals
• Collaborate with other entities & agencies to ensure compliance through inspections, certifications (fire, sprinkler, alarm systems, etc.)
• Comply with federal, state and local regulations. Obtain permits, as necessary.
• Maintain effective communication between all parties involved in projects, including management, contractors, trade labor and consultants, government agencies, the public and other entities
• Exhibit an ability to get along with others
• Practice punctual and reliable attendance
• Perform other duties as assigned
JOB REQUIREMENTS
• High School Diploma (or equivalent)
• Possess a valid driver's license and maintain a safe driving record
• Must pass a pre-employment drug screen as a condition of employment (includes testing for THC/marijuana)
• 3+ years' experience performing construction activities (carpentry, plumbing, electrical, landscaping, HVAC , etc.)
• Demonstrate a proficiency in reading and understanding civil engineering and structural plans
• Ability to prioritize, organize and accomplish goals by developing and communicating with staff
• Demonstrate familiarity with Microsoft Windows & Office
• Ability to lift and carry 60-pound (minimum) weight requirements
• Excellent communicative and interpersonal skills
• Strong organizational, leadership, multi-tasking, problem-solving and analytical skills
SCHEDULE
This is a full time, hourly 40+ hours per week position, typically Monday – Friday. Qualified applicants must be available to work evenings and/or weekends as needed.
C OMP E N S A T I O N & B E N E F I T S
$20.00 – $28.00/hour. After meeting eligibility requirements, benefits include:
Medical Insurance
• Dental Insurance
• Life Insurance
• Long-Term Disability Insurance
• Paid Vacation*
• Sick Pay
• 9 Paid Holidays
• 401(k) Retirement Match
• Employee Discounts
• Dependent Tuition Reimbursement
• Employee Assistance Program
• Employee Profit Sharing
*Two to six weeks depending on length of full-time service.