Deputy Prosecuting Attorney I (Civil)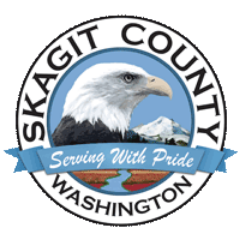 Skagit County
Legal
Mt Vernon, WA, USA
Posted on Wednesday, November 1, 2023
Summary

This attorney will represent Skagit County, its elected officials, and other statutory clients in civil and/or criminal legal matters as assigned. Principal duties will be to provide legal advice, representation, and litigation support related to mental health commitment hearings.

- Salary upon hire is $37.24 to $39.89 per hour (step 1 through 3) depending upon qualifications.


- Progressive increases are based upon years of service with Skagit County, up to step 10 (top step is $49.54/hr.). The Deputy Prosecuting Attorney I (Civil) is Range 28 of the Non-rep salary schedule.

Essential Functions

Handle prosecutorial assistance and representation to all matters related to mental health commitment hearings. Handle other legal matters associated with the day-to-day operations of the Skagit County Prosecutor's Office as assigned.

Handle litigation responsibility on mental commitment hearings.

Attend meetings and hearings related to mental health commitment hearings.

Perform legal research including use of computer research (CD Law/Westlaw).

The attorney will work closely with the Chief Civil Deputy, other attorneys in the Civil Unit, the elected Prosecutor, and other County employees depending on assignments.

Review contracts and work with other County departments in supervision of the drafting of contracts relating to assigned duties.

SUPERVISORY:

None.

OTHER JOB FUNCTIONS:

Performs related duties as assigned. Related duties as required are duties that may not be specifically listed in the Position Description but are with the general occupational series and responsibility level typically associated with the employee's classification of work.

Minimum Qualifications

Graduate of a law school accredited by the American Bar Association.
Civil and/or legal experience required.

An equivalent combination of education and experience may be substituted which provides the skills, knowledge, and abilities to perform the essential functions of the position.

Requires knowledge of:

A full-scope knowledge of Washington statutes and cases.
County and local government ordinances, policies, and other applicable regulations.
Perform legal research, including thorough computer legal research program efficiently and skillfully.
General knowledge of various mental illnesses, treatments, and impacts mental illness has on an individual's ability to function in the community.

Requires the ability to:

Communicate clearly and concisely, orally and in writing.
Interact with mentally ill individuals in a hearing setting.

LICENSES AND/OR CERTIFICATIONS:

Licensed attorney in good standing with the Washington State Bar Association.

Valid Washington State driver's license.

Supplemental Information

WORKING CONDITIONS/PHYSICAL REQUIREMENTS

Work is performed primarily in an office or courtroom environment. Ability to lift and carry boxes up to 40 pounds.

HAZARDS:

Those present in a normal office or courtroom environment. A physical hazard may occur from hostile general public with threats either verbal, physical or with weapons and exposure to germs from dealing with the public and document handling.

-------------------------------------------------------------------------------------------

The statements contained herein reflect general details as necessary to describe the essential functions of this position, the level of knowledge and skill typically required, and the scope of responsibility, but should not be considered an all-inclusive listing of work requirements. Individuals may perform other duties as assigned, including work in other functional areas to cover absences or relief, to equalize peak work periods, or otherwise to balance the workload. Changes to the position description may be made at the discretion of the employer.
Skagit County, as an equal employment opportunity employer, encourages applicants from diverse backgrounds to apply.

It is the policy of Skagit County to follow all federal and state laws to ensure non-discrimination with regard to race, color religion, sex, age, national origin, marital status and/or physical or mental disability in its employment practices.

American with Disabilities Act (ADA) Notice: Individuals, who need an ADA accommodation to complete the application, test, or interview process, please call: (360) 336-9433.