On-Call Nutrition Assistant I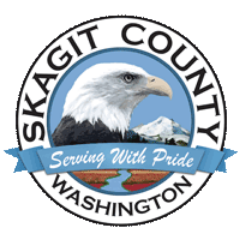 Skagit County
Mt Vernon, WA, USA
Posted on Thursday, September 28, 2023
Summary

Coordinates the delivery of prepared meals to seniors in a congregate setting and in the home.
- Salary upon hire is step 1 $20.05/hr.
- The On-Call Senior Center Coordinator position is Range 8 Step 1 of the General Salary Schedule.

Essential Functions

Recruits, assigns, schedules, and supervises volunteers assisting with kitchen, dining room, and home delivery of meals to Meals on Wheels clients.

Provides a positive and inclusive work environment for volunteers and seniors. Provides courteous service to the public and represents Skagit County with professionalism. Provides information to meal participants and makes referrals to the Nutrition Manager as appropriate.

Communicates regularly with the Food Service Supervisor to coordinate meal and product needs, as well as to provide feedback about the meal quality and customer satisfaction.

Organizes home delivered meal routes and assigns routes to volunteer drivers. Delivers meals to senior's homes if no volunteer driver is available.

Places weekly meal orders for the senior centers congregate home-delivered and frozen meal program.

Receives bulk hot food from the central kitchen located at the Burlington Senior Center. Checks food quantity and temperature to ensure accuracy and safety of delivery.

Coordinates the packaging and serving of meals to be sent to the homes of Meals on Wheels clients.

Prepares food using commercial oven and steamer.

Operates and instructs on use of commercial dishwasher.

Manages Congregate Meal Program adhering to sanitation standards and portion control guidelines. Oversees preparation of the dining room for meal service, including salad and soup bar (if available)

Adheres to HACCP procedures for food handling. Records and monitors temperature of food before service, and ensures food is held at appropriate temperatures before serving.

Oversees clean up after meal service and maintains a high level of cleanliness at the work site.

Prepares monthly reports for Nutrition office, ensuring accuracy and timeliness of information to supervisor and other office staff.

Counts, deposits, and records amount of donations received daily. Ensures accuracy of cash handling by following County cash handling procedures.

Oversees liquid meal program including the ordering and distribution of product to clients.

Prepares weekly supply orders.

Keeps kitchen/dining facilities clean, including refrigerator, freezers, ovens, storage rooms, cabinets, worktables, counter tops, floors, walls, and dishwashers.

Contributes to a positive atmosphere.

Assists in planning and organizing work, assigning, and checking work of and/or assisting and instructing others.


Supervisory:

This position has direct supervisory responsibilities over many volunteers.

OTHER JOB FUNCTIONS:

Performs related duties as assigned. Related duties as required are duties that may not be specifically listed in the Position Description but are within the general occupational series and responsibility level typically associated with the employee's classification of work.




Minimum Qualifications

QUALIFICATIONS:
High School Diploma or G.E.D. required.

Minimum of 6 months food service experience required.

An equivalent combination of education and experience may be substituted which provides the skills, knowledge and abilities to perform the essential functions of the position.

Requires knowledge of:

The field of assignment sufficient to perform completely and accurately the full scope of responsibility as illustrated by example in this position description.
HACCP principals.Applicable health and sanitation standards for food service.
HIPAA guidelines.
Basic food preparation.
Customer service skills and volunteer management principles.
Computer applications including word processing and spreadsheet programs.

Requires the ability to:

Maintain confidentiality.
Follow Skagit County volunteer application and eligibility process.
Communicate effectively verbally and in writing.
Use good judgement and decision making.
Deal with challenging individuals and de-escalate conflict.
Operate commercial kitchen appliances such as dishwasher and steamer.
Plan and ensure smooth operations.
Use program software to arrange and print route sheets, in addition to making changes when necessary.
Be organized and detail oriented.
Attend quarterly staff meetings.
Work with seniors, staff, supervisors and the public.
Recruit, interview, enroll, work with and train volunteers.
Accurately handle money, write receipts and make bank deposits.
Meet Health Department requirements.
Work in a very fast paced atmosphere.
Schedule and organize workload.
Work independently.
Manage time.
Operate ten-key calculator.

Licenses and/or Certifications:
Valid Washington State driver's license required.

Valid Food Handler's card required.

WORKING CONDITIONS/PHYSICAL REQUIREMENTS:
Work is performed primarily in an office environment as well as a dining room kitchen area. Extended periods of standing with some reaching, bending, walking, lifting up to 50 pounds and occasionally driving to home visits required.

Hazards: Those present in a normal office environment and exposure to traffic, weather conditions and disagreeable conditions such as unclean environments while on in-home visits, wet floors, chemicals, burns from ovens and steamers and possible and back strain.


Supplemental Information

SELECTION PROCESS:

Following review of applications and resumes, the highest qualified applicants will be interviewed and may be tested. After a selection is made, all applicants not selected will be notified in writing. Skagit County reserves the right to use applications received for this posting to fill any other positions within this classification which may open within six months following the closing of this position.

ADDITIONAL INFORMATION:

Skagit County, as an equal employment opportunity employer, encourages applicants from diverse backgrounds to apply.

It is the policy of Skagit County to follow all federal and state laws to ensure non-discrimination in its employment practices.

American with Disabilities Act (ADA) Notice: Individuals, who need an ADA accommodation to complete the application, test or interview process, please call: (360) 416-1380.

The statements contained herein reflect general details as necessary to describe the essential functions of this position, the level of knowledge and skill typically required, and the scope of responsibility, but should not be considered an all-inclusive listing of work requirements. Individuals may perform other duties as assigned, including work in other functional areas to cover absences or relief, to equalize peak work periods, or otherwise to balance the workload. Changes to the position description may be made at the discretion of the employer.