On-Call Senior Center Coordinator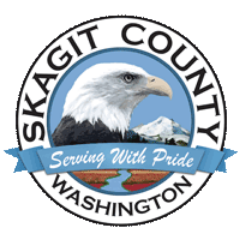 Skagit County
Mt Vernon, WA, USA
Posted on Friday, September 22, 2023
Summary

Oversees operations of the assigned Senior Center. Primary role and responsibility is direct onsite oversight of daily senior center operations.
Location: The On-Call Senior Center Coordinator will be assigned to one of the following sites: Burlington; Mount Vernon; Sedro-Woolley

- Salary upon hire is step 1 $22.99/hr.
- The On-Call Senior Center Coordinator position is Range 10 Step 1 of the General Salary Schedule.

Essential Functions

Maintains daily responsibility for the administration and management of senior center programming.

Provides support and direction to center volunteers, schedules, assigns, and supervises the work of the volunteers.

Prepares schedule of center programs and services, as necessary.

Demonstrate courteous and effective communication skills with both the community at large and those people who are part of the working environment. Ensures that the individual concerns and needs of participants are met with diplomacy and compassion.

Creates an inclusive, welcoming atmosphere and culture that encourages seniors to begin and continue participation in center activities. Builds relationships with participants to connect with peers and identify activities that may interest them.

Maintains participation reports, progress reports and additional information as needed. Prepares monthly reports for Nutrition Office. Counts, deposits and records amount of donations received daily.

Makes referrals to community services and resources.

Enforce, and adhere to health, safety, and other regulations.

Maintain confidentiality, especially related to sensitive organizational, customer, and other generally private information.

Nutrition Duties as appropriate and directed:

Assume duties of Nutrition Site Manager if directed based on absence, emergency, or budget reductions.
Places weekly meal orders for the senior centers congregate and home delivered meal program with the central kitchen.
Receives bulk hot meals and frozen meals from the central kitchen located at the Burlington Senior Center.
Cooks food items using steamer and oven, as assigned.
Coordinates the home delivered Meals on Wheels Program which includes managing Meals on Wheels routes and drivers, directing the packaging and delivery of meals to be delivered to the homes of participants; delivers meals to seniors' homes if no volunteer driver is available. Initiate welfare check of program participants if volunteers indicates concerns.
Works with senior nutrition staff to make adjustments to home delivered meal participant needs and meal schedule.
Oversees the congregate meal program which includes preparation of dining room for service and serves meals to persons in the congregate site, adhering to sanitation standards and portion control. Oversees clean up after meal service and maintains a high level of cleanliness at the work site
Follows HACCP guidelines for managing meal preparation and service operations.
Maintains participation reports, progress reports and additional information as needed for the completion of various federal and State grants. Prepares monthly reports for Nutrition Office. Counts, deposits, and records amount of donations received daily.

Supervisory:

This position may have direct supervisory responsibilities over volunteer staff.

OTHER JOB FUNCTIONS:

Assist with Nutrition program as needed.

May be tasked with performing related duties. Related duties as required are duties that may not be specifically listed in the position description, but are within the general occupational series and responsibility level typically associated with the employee's classification of work.

Minimum Qualifications

Education and Experience:

High school diploma or G.E.D.
One -year general office or reception experience or an equivalent combination of education and experience to provide the necessary skills, knowledge and abilities to perform the work.
Direct experience in senior service program provision.

An equivalent combination of education and experience may be substituted which provides the skills, knowledge, and abilities to perform the essential functions of the position

Requires knowledge of:

The field of assignment sufficient to perform completely and accurately the full scope of responsibility as outlined in the position description.
Supervisory and volunteer management principles.
Federal, State, County, and City regulations affecting operations and safety
Operation computers and Microsoft office, copy machine, fax machine, and ten-key calculator.

Requires the ability to:

Work cooperatively and collaboratively with community entities, even under stressful and demanding circumstances.
Demonstrate the capacity to think and problem solve in an innovative manner.
Represent Skagit County by maintaining a professional approach and demeanor in all activities.
Ensure compliance with County policies and procedures.
Assure that absolute confidentiality is maintained as required and sensitive information is handled appropriately.
Record, organize, and file relevant information and data.
Respond to public inquiries and complaints in an effective and tactful manner.

Licenses and/or Certifications:

Valid First Aid card and CPR training certificate within three months of hire

Valid Washington State driver's license

Valid Food Handlers Card

WORKING CONDITIONS/PHYSICAL REQUIREMENTS:

90% in Senior Center and 10% off-site activities. Ability to lift up to 50 pounds. Could be alone at the Facility.

Hazards:

Those present in a normal Community Center environment. Requires use of chemicals while cleaning, painting and grounds maintenance and exposure to traffic. General public exposure.

Supplemental Information

ADDITIONAL INFORMATION:

The statements contained herein reflect general details as necessary to describe the essential functions of this position, the level of knowledge and skill typically required, and the scope of responsibility, but should not be considered an all-inclusive listing of work requirements. Individuals may perform other duties as assigned, including work in other functional areas to cover absences or relief, to equalize peak work periods, or otherwise to balance the workload. Changes to the position description may be made at the discretion of the employer.

Skagit County, as an equal employment opportunity employer, encourages applicants from diverse backgrounds to apply.

It is the policy of Skagit County to follow all federal and state laws to ensure non-discrimination with regard to race, color religion, sex, age, national origin, marital status and/or physical or mental disability in its employment practices.

American with Disabilities Act (ADA) Notice: Individuals, who need an ADA accommodation to complete the application, test, or interview process, please call: (360) 336-9433.