Associate Planner (Natural Resources)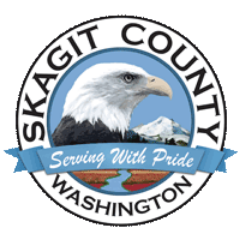 Skagit County
Mt Vernon, WA, USA
Posted on Friday, August 11, 2023
Summary

Responsible for providing professional level planning with emphasis on project management and may serve as a technical specialist in water resources and/or critical areas and shoreline management analysis. Provides planning and technical support in the development review analysis for water, critical areas and building permit applications. This includes reviewing drinking water file applications, critical areas and shoreline applications, forest practice applications and building permit applications. May include research of well information, and historical records related to the existing water source and use of property, prior critical areas review and historical permitting activity, and site visits. Provides technical support and assistance to the code compliance officers upon request. Provides timely responses to public inquires relating to drinking water availability, status of water files and building permit applications, critical areas, shoreline management, and forest practices.

Permits and monitors drinking water applications and construction to ensure compliance with federal, state and local standards and regulations. Permits, tracks, and monitors approved natural resources activities for compliance with permit conditions, mitigation requirements and requirements for tracking progress in areas required by local, state and federal requirements. Meets with and educates the public and responds to inquiries and complaints. Conducts and interprets appropriate inspections, and investigations. Issues and renews approvals and permits related to water availability for drinking water, critical areas, shoreline management and forest practices.

Each planner position level comes with increased responsibilities within these areas.

The Assistant/Associate/Senior Planner group is designed as a progression promotion series in which employees may progress to the next professional level once:

Eligibility requirements are met for the next level Planner position (education, experience, satisfactory evaluation).

Employees are recommended for advancement by the Department Head




- Salary upon hire is $34.33 to $36.78 per hour (step 1 through 3) depending upon qualifications.


- Progressive increases are based upon years of service with Skagit County, up to step 8 (top step is $43.68/hr.). The Associate Planner (Natural Resources Planning) is Range 16 of the PROTEC 17 Union salary schedule.




Essential Functions

Participates in or coordinates the processing of a wide variety of natural resources related project applications that may require multi-disciplinary team review.

Functions as the point of contact on assigned development projects for the applicant, public, staff and/or decision makers.

Monitors project review timelines, seeks expertise outside the team as necessary, communicates when needed with project proponents/opponents, and serves to answer questions and address issues that may arise.

Interprets and administers development code including, but not limited to those relating to drinking water availability, critical areas, shoreline management, and forest practices.

Communicates and interacts with elected officials and administrators of public agencies/departments and executives of private organizations, to analyze, evaluate, resolve, and educate others on public policy issues and land use regulations.

Prepares and presents reports and recommendations to the County Commissioners, Hearing Examiner, Planning Commission, committees, community groups, and private organizations regarding County development regulations, policies, programs, and development proposals/projects.

Reviews and approves the technical work of consultants, contracting agencies, and other organizations as assigned.

May establish and prepare methodologies for data collection, analysis, and studies related to critical areas and land use, water availability and mitigation, transportation, growth management, community development, environmental impacts, and land use proposals/projects.

May conduct data collection and processing to facilitate a consistent and comprehensive information system.

Assists with the maintenance and operation of the Edison Wastewater Treatment Facility at the request of the Senior Planner/Team Supervisor or Director.

Interprets and administers SEPA relating to assigned projects.

Conducts investigation, analysis, and preparation of documents for public policy issues, community planning and development.

Conducts on-site inspections of proposed development activity for compliance with Skagit County Code, and other local, state and federal rules and regulations relating to critical areas, drinking water availability, shoreline management, and forest practices.

OTHER JOB FUNCTIONS:

May be tasked with performing related duties. Related duties are duties that may not be specifically listed in the position description and are within the general occupational series and responsibility level typically associated with the employee's classification of work.

Supervisory:

None.

Minimum Qualifications

Assistant Planner:

Bachelor's degree in planning, environmental science, geography, natural resource management, or related field; or
3 years relevant experience.

Associate Planner:

Bachelor's degree with specific area of study in planning, geography, natural resources, natural sciences, or environmental studies; and
3 years of experience in planning or related fields, or

7 years of relevant experience


Senior Planner:

Bachelor's degree and 8 years of relevant experience; or
Master's degree and 5 years relevant experience, or
12 years of relevant experience

Requires knowledge of:

Computer operations, applications, and general office equipment skills.
Laws and rules related to water quality programs, water rights and laws.
The Growth Management Act.
The Shoreline Management Act.


Requires the ability to:

Establish and maintain effective working relationships with elected officials, department supervisors, associates, subordinates, representatives of other agencies, and with the general public.
Use tact, discretion, and courtesy in interdepartmental and public contacts.
Work independently and develop new procedures when necessary.
Perform physical field work and duties outdoors.


Licenses and/or Certifications:

Valid Washington State driver's license.
AICP, AICP CEP, or comparable professional certification or licensing preferred.

Supplemental Information

WORKING CONDITIONS/PHYSICAL REQUIREMENTS:

Work is performed both in an office environment and on-site at project locations. Fieldwork may require walking on steep or uneven terrain, meeting landowners, system operators, well drillers, designers, project consultants and engineers onsite.

Hazards:

Those present in a normal office environment. Physical hazard may be present during inspection of unsafe job sites. Occasional walking on uneven or steep terrain. Driving hazards to sites and meetings. Possible hazards in the field such as dogs, upset landowners, etc. Operation of Edison Large Onsite Septic System.

----------------------------------------------------------

Skagit County, as an equal employment opportunity employer, encourages applicants from diverse backgrounds to apply.

It is the policy of Skagit County to follow all federal and state laws to ensure non-discrimination in its employment practices.

The statements contained herein reflect general details as necessary to describe the essential functions of this position, the level of knowledge and skill typically required, and the scope of responsibility, but should not be considered an all-inclusive listing of work requirements. Individuals may perform other duties as assigned, including work in other functional areas to cover absences or relief, to equalize peak work periods, or otherwise to balance the workload. Changes to the position description may be made at the discretion of the employer.