Assistant Planner (Current Planning)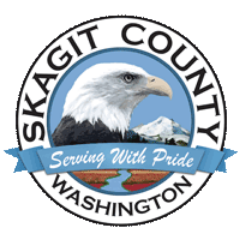 Skagit County
Mt Vernon, WA, USA
Posted on Friday, August 11, 2023
Summary

Responsible for providing professional level planning, serving as a technical specialist for a wide range of land use proposals including subdivisions, boundary line adjustments, special use permits, environmental review, lot certification, and variances. Works within a team of professional planners and support staff from pre-application through the public review process. Provides recommendations to the Hearing Examiner, Planning Commission, and Board of County Commissioners. Provides responses to public inquires relating to the land use code.

The Assistant/Associate/Senior Planner group is designed as a progression promotion series in which employees may progress to the next professional level once:

Eligibility requirements are met for the next level Planner position (education, experience, satisfactory evaluation).
Employees are recommended for advancement by the Department Head




- Salary upon hire is $29.89 to $32.04 per hour (step 1 through 3) depending upon qualifications.


- Progressive increases are based upon years of service with Skagit County, up to step 8 (top step is $38.06/hr.). The Assistant Planner (Current Planning) is Range 14 of the PROTEC 17 Union salary schedule.




Essential Functions

Coordinates the processing of a wide variety of challenging projects that require multi-disciplinary team review; functions as the primary point of contact on assigned development projects for the applicant, public, staff and/or decision makers.

Interprets and administers land use code under the supervision of the Planning Manager.

Monitors project review timelines, seeks expertise outside the team as necessary, communicates when needed with project proponents/opponents, and serves to resolve procedural issues.

Reviews and approves the technical work of consultants, contracting agencies, and other organizations as appropriate.

Prepares and presents written, oral, and visual reports, maps and graphics and makes recommendations to the Board of County Commissioners, Planning Commission, Hearing Examiner, Citizen Advisory Committees, community groups, and private organizations related to land use regulations, and development proposals/projects.

Attends pre-development/pre-application meetings and provides direction and guidance on the land use review process.

Responds to public inquiries with information on public policy, comprehensive planning, development codes, and land use regulations. Meets with applicants and/or consultants to review land use issues, both in the office and occasionally in the field.

Provides technical support and assistance to code compliance officer.

Conducts investigation, analysis, and preparation of documents for public policy issues, community planning and development.

Has authority to approve/deny current planning projects that have/have not been determined to meet the requirements of the Code.

Provides on call support to front desk inquires and responds to public in a courteous manner, providing information within scope of knowledge.


OTHER JOB FUNCTIONS:

Attends conferences, seminars and other meetings as directed. Provides quality customer service as the visible presence of Skagit County in the eyes of permit applicants supporting the projects, assisting applicants in understanding their legal options as determined by local and state law and codes and expediting project reviews for prompt processing and approval or denial as necessary.

May direct, manage, and/or mentor consultants or staff on certain projects.

May be tasked with performing related duties. Related duties are duties that may not be specifically listed in the position description but are within the general occupational series and responsibility level typically associated with the employee's classification of work.

Supervisory: None

Minimum Qualifications

Assistant Planner:

Bachelor's degree in planning, environmental science, geography, natural resource management, or related field; or
3 years relevant experience.

Associate Planner:

Bachelor's degree with specific area of study in planning, geography, natural resources, natural sciences, or environmental studies; and
3 years of experience in planning or related fields, or
7 years of relevant experience

Senior Planner:

Bachelor's degree and 8 years of relevant experience; or
Master's degree and 5 years relevant experience, or

12 years of relevant experience


Requires knowledge of:

Broad basis in public policy formation and analysis, governmental processes, and public and private sector economics.
Knowledge of planning purpose and functions involved with growth management, development codes, land use, transportation, shoreline and coastal management programs, capital facilities, environmental and community development, land and Legal descriptions.
Conflict management skills.
Project/consultant management skills.
Computer operations, applications, and general office equipment skills.


Requires the ability to:

Communicate effectively, both in writing and verbally, with individuals and groups regarding complex or controversial planning policies or regulations.
Establish and maintain effective working relationships with elected and appointed officials, agencies, staff, and the community.
Assume independent responsibility for planning projects.
Analyze situations accurately and adopt effective courses of action.
Think conceptually and express thoughts clearly and concisely.
Understand and interpret maps, land and legal descriptions.
Research, compile and analyze data.
Deal with stressful situations.
Use and understand legal terms and to compose legal documents.

Licenses and/or Certifications:

Valid Washington State driver's license.
AICP or comparable professional certification or licensing preferred.

Supplemental Information

WORKING CONDITIONS/PHYSICAL REQUIREMENTS:

Work is typically performed in an office environment. Work requires remaining seated for long periods of time. Some outdoor on-site review may be required. Occasional lifting, crawling, climbing or walking on uneven or steep terrain. High level of analytical ability, calculation of dimensional requirements, analyzing site plan and building measurements, ability to multi-task. Occasionally, night meetings may be required.

Hazards:

Those present in a normal office environment. Physical hazard may be present during inspection of unsafe job sites. Occasional walking on uneven or steep terrain. Driving hazards to sites and meetings. Possible hazards in the field such as dogs, upset landowners, etc.

----------------------------------------------------

Skagit County, as an equal employment opportunity employer, encourages applicants from diverse backgrounds to apply.

It is the policy of Skagit County to follow all federal and state laws to ensure non-discrimination in its employment practices.

The statements contained herein reflect general details as necessary to describe the essential functions of this position, the level of knowledge and skill typically required, and the scope of responsibility, but should not be considered an all-inclusive listing of work requirements. Individuals may perform other duties as assigned, including work in other functional areas to cover absences or relief, to equalize peak work periods, or otherwise to balance the workload. Changes to the position description may be made at the discretion of the employer.