BECCA Case Manager (Grant Funded)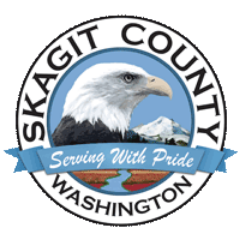 Skagit County
Mt Vernon, WA, USA
Posted on Thursday, July 20, 2023
Summary

NOTE- This position is contingent upon grant funding. In the event grant funding is discontinued, this position may be reduced in hours or eliminated.

Collaborates and coordinates with schools and other community organizations in the implementation of the At Risk Youth Petitions (ARY), Child in need of Services Petitions (CHINS), and Truancy Court processes and programs.

Salary upon hire will be $28.26/hr. - $30.28/hr. depending upon qualifications.




- Progressive increases are based upon years of service with Skagit County, up to step 10 (top step is $37.62/hr.). The BECCA Case Manager is Range 13 of the Non-rep salary schedule.

Essential Functions

Truancy:

Attends Truancy court and collects and provides information to the court as requested regarding the status of a youth's case
Monitors compliance with court orders
Manages Community Truancy Boards
Works with schools, Superior Court, and Office of Juvenile Court (OJC) to develop and implement truancy programming
Works collaboratively with school district personnel to assist them in their completion of court forms and orders, and provides support to schools in their understanding of the truancy process and legal requirements
Provides case management to truant youth and their families

ARY/CHINS:

Attends ARY/CHINS Court and collects and provides treatment reports, UA results, school attendance and grade reports to the court
Monitors compliance with court orders
Works with Superior Court, and Office of Juvenile Court (OJC) to develop and implement ARY and CHINS programming
Works collaboratively with DSHS Family Reconciliation Services, Office of Juvenile Court, and Superior Court on ARY/CHINS petition processes
Provides case management for youth and parents with ARY or CHINS petitions

Other Duties:

Assists in data collection and tracking of outcome measures pertaining to specific programs and grants

Keeps and maintains accurate records of services provided

Attends current training as identified to meet or enhance program needs

Provide motivational interviewing to encourage client engagement in services

Maintains files and databases

Holds community presentations on the Truancy and ARY programs to increase awareness and collaboration

Establish linkages and relationships with community services and providers in order to expedite scheduling and enrollment for client services. Meets and communicates with agencies, practitioners, and professionals in the community regarding treatment, resources, program requirements, and referral of clients

Provides follow-up with referred provider to assess timeliness of contact of provider with clients

Supervisory:

None.

OTHER JOB FUNCTIONS:

May be tasked with performing related duties. Related duties as required are duties that may not be specifically listed in the position description, but are within the general occupational series and responsibility level typically associated with the employee's classification of work.

Minimum Qualifications

Two-year degree preferred, or a combination of education and experience which provides the skills, knowledge and ability necessary to perform the work.
Minimum of two years experience in Human Services, Social Work, or a related field.
Must pass a criminal background check and be able to obtain jail/detention clearance.
Bilingual/biliterate in Spanish and English is highly preferred for this position.

Requires knowledge of:

Juvenile Court processes and procedures including the Truancy, ARY and CHINS legislative requirements. Testifying or presenting information in Court as needed
Case Management of children, adolescents and their parents or guardians
Understand and support evidence-based treatment models and current practices for adolescents and families involved in the juvenile justice and social services systems
Childhood and adolescent disorders and development. Chemical dependency, mental health, family systems, domestic violence, child abuse, and other related issues
Community resources and their referral processes
Public school system's policies and procedures

Requires the ability to:

Sustain equanimity and be non-judgmental in emotionally stressful situations
Communicate accurately and clearly both orally and in writing
Maintain accurate and timely records
Maintain professional standards of confidentiality and personal and professional boundaries
Organize and facilitate and work with complex systems
Work as a part of a team both within the department and with collaborating agency staff members
Work independently, yet be able to work as a team with division coordinators and the administrator
Establish high standards of performance and to make difficult personnel decisions
Communications and interpersonal skills. Record keeping and coordination of carrying out of field work. Efficient time management skills.

Licenses and/or Certifications:

Washington State Driver's license

WORKING CONDITIONS PHYSICAL REQUIREMENTS:

Work is performed in an office environment as well as in the community. Driving frequently. Bending, lifting, sitting for long periods of time, typing.

Supplemental Information

SELECTION PROCESS:

Following review of applications and resumes, the highest qualified applicants will be interviewed and may be tested. After a selection is made, all applicants not selected will be notified in writing. Skagit County reserves the right to use applications received for this posting to fill any other positions within this classification which may open within six months following the closing of this position.

ADDITIONAL INFORMATION:

The statements contained herein reflect general details as necessary to describe the essential functions of this position, the level of knowledge and skill typically required, and the scope of responsibility, but should not be considered an all-inclusive listing of work requirements. Individuals may perform other duties as assigned, including work in other functional areas to cover absences or relief, to equalize peak work periods, or otherwise to balance the workload. Changes to the position description may be made at the discretion of the employer.

Skagit County, as an equal employment opportunity employer, encourages applicants from diverse backgrounds to apply.

It is the policy of Skagit County to follow all federal and state laws to ensure non-discrimination with regard to race, color religion, sex, age, national origin, marital status and/or physical or mental disability in its employment practices.

American with Disabilities Act (ADA) Notice: Individuals, who need an ADA accommodation to complete the application, test, or interview process, please call: (360) 336-9433.