On-Call Cook/Transportation Driver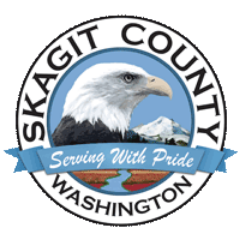 Skagit County
Mt Vernon, WA, USA
Posted on Friday, February 17, 2023
Summary

Performs general food service tasks related to the production and distribution of hot meals for the Senior Nutrition Program's Central Kitchen operation in Burlington. May also include daily transportation of bulk food items and supplies for the Senior Nutrition Program between the central kitchen and satellite sites.

Salary upon hire is step 1 ($20.05 per hour) for an On-Call Cook/Transportation Driver.

On-Call Cook/Transportation Drives is range 8 of the General Salary Schedule (Non-Rep).

Essential Functions

Daily preparation and production of bulk food items as assigned according to daily menu; can include entrée, starch and sides, and dessert.

Assists in the packaging of bulk and individualized cold and hot food items for the satellite nutrition sites.

Works with staff and volunteers to serve meals for the Meals on Wheels and congregate programs, adhering to sanitation standards, and portion control. Records and monitors temperature of food before service.

Assists staff and volunteers with general set-up and clean-up of the dining room and kitchen. Tasks to include: setting tables, clearing tables, sanitizing of tables, counters, refrigerators, washing dishes, disposing of garbage, sweeping and mopping of floors.

Assists with the daily money counting and deposits of meal donation monies.

Daily, transports hot and frozen meals, non-food supplies, containers and pans to and from the satellite nutrition sites and central kitchen throughout Skagit County, maintaining quality and temperature control at all times.

Works with other kitchen staff to ensure proper items and quantities are delivered to all sites daily.

Picks up food items from vendors or suppliers, as necessary.

Minimum Qualifications

High School graduate or equivalent. One year food services experience / bulk cooking experience is preferred. Courier experience preferred.

An equivalent combination of education and experience may be substituted which provides the skills, knowledge and abilities to perform the essential functions of the position.

Vaccination against COVID-19 is a required condition of employment with the Skagit County Public Health. Proof of vaccination is required upon hire.




Licenses and/or Certifications:

Valid Washington State driver's license required.

Valid Skagit County Food Handler's Permit required.

Requires knowledge of:

Proper operation of commercial kitchen appliances and equipment used in bulk meal preparation, service, and cleanup
Basic health and sanitation standards for food service
CPR and First Aid

Requires the ability to:

Prepare, cook, and bake food in bulk, following standardized recipes.
Perform food preparation and production tasks necessary for menu items.
Work with seniors, volunteers and other kitchen staff.
Communicate effectively both vernally and in writing
Maintain safe and effective work habits
Meet Health Department requirements
Be creative in food preparation while following the constraints set forth by the Senior Nutrition Coordinator and State standard
Receive information and calculate the needs of other sites
Operate kitchen equipment such as stove, slicer and commercial mixer
Use computers
Be analytical and conceptual
Be logical and intuitive
Maintain a schedule
Manage time efficiently
Be reliable, flexible, creative, cooperative, assertive, empathetic, and diligent
Lift up to 50 pounds
Establish and maintain an effective working relationship with seniors, volunteers, and other kitchen staff
Work independently
Follow instructions after reasonable explanation
Do basic mathematics

WORKING CONDITIONS/PHYSICAL REQUIREMENTS:

Work is performed primarily in the central kitchen at the Burlington Senior Center. Extended periods of standing while performing cooking and cleaning duties, lifting up to 50 pounds, and driving to satellite sites is required.

Hazards:

Those present in a normal kitchen environment. Exposure to high-pressure steam, open flame gas, slicer, knives and commercial mixer required. Requires use of chemicals while cleaning and exposure to traffic situations while on route to satellite sites.

Supplemental Information

SELECTION PROCESS:

Following review of applications and resumes, the highest qualified applicants will be interviewed and may be tested. After a selection is made, all applicants not selected will be notified in writing. Skagit County reserves the right to use applications received for this posting to fill any other positions within this classification which may open within six months following the closing of this position.

ADDITIONAL INFORMATION:

Skagit County, as an equal employment opportunity employer, encourages applicants from diverse backgrounds to apply.

It is the policy of Skagit County to follow all federal and state laws to ensure non-discrimination in its employment practices.

The statements contained herein reflect general details as necessary to describe the essential functions of this position, the level of knowledge and skill typically required, and the scope of responsibility, but should not be considered an all-inclusive listing of work requirements. Individuals may perform other duties as assigned, including work in other functional areas to cover absences or relief, to equalize peak work periods, or otherwise to balance the workload. Changes to the position description may be made at the discretion of the employer. Changes to the position description may be made at the discretion of the employer.