Assistant Fairgrounds Manager/Fair Coordinator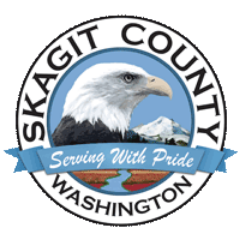 Skagit County
Administration, Marketing & Communications · Full-time
Mt Vernon, WA, USA
27 – 29 USD per hour
Posted on Tuesday, December 20, 2022
Summary
Coordinates many components of the annual Skagit County Fair, year-round marketing of the fairground's organized events (fair and twice annual garage sales), facility rental opportunities and ongoing public partnership opportunities.
Serves as the primary business liaison/public partnership/sponsorship coordinator for the fairgrounds. Assists the Fairgrounds Manager as needed in the coordination and administration of facility rental events, twice annual garage sale events, reports, funding/grant applications, and emergency and capital project plans.
This position is a very public facing position and highly involved in community networking and collaboration. This position is funded with fairground event revenues, and it is essential that the individual in this role helps maintain the fairground's current partnerships and helps creatively open doors to new partnerships/opportunities in the community.
- Salary upon hire is  $27.45 to $29.39 per hour (step 1 through 3) depending upon qualifications.
**** NOTE: A 3% salary increase has been approved starting 1/1/2023 in addition to the salary above.**
- Progressive increases are based upon years of service with Skagit County, up to step 10 (top step is $36.52/hr.). The Assistant Fairgrounds Manager/Fair Coordinator is Range 24 of the General salary schedule.
Essential Functions
County Fair Coordination/Planning
Acts as volunteer program coordinator (recruitment, scheduling).
Entertainment coordination, including local and regional acts (accepting applications, ideas, contracts, marketing).
Designs and implement contests and ideas for community engagement and provides marketing concepts to increase awareness and sales to the events.
Develops and revises official Fair Guide. Compiles all guide information and schedules and publishes final product through a third-party vendor.
Coordinates with community agencies, logistical support and provides marketing for community focused events, family resources, safety & preparedness events and annual diaper drive.
Creates and modifies various logistical documents (layout maps, spreadsheets, diagrams).
Develops and maintains various logistic and operational signs.
Works with County webmaster to update the fairground website.
Coordinates and contracts with service providers as needed.
Marketing
Coordinates year-round updates of social media content for the fairgrounds.
Maintains and utilizes strategic email lists and targeted marketing messages, including utilization of current County databases and email marketing system.
Develops content for print, radio and web ads, and works with third-party advertising contractors for fairground events.
Develops and maintains no-cost marketing options (free website listings, community partner advertising trades, banner and signage placements) for fairground events.
In-house development of flyers of various content (Microsoft Publisher currently used most frequently). Flyer distribution as needed.
Develop and maintain public fair presentation documents (PowerPoint) for the sake of community engagement/potential public partnerships.
Business Liaison/Partnership/Sponsorship Coordination
Coordinates overall fair sponsorship program. Works with existing sponsors and provides outreach to potential sponsors to help increase business partnerships and revenue for the fairground.
Develops and maintains group ticket sales program.
Attends local networking opportunities to promote fairground opportunities
Performs public presentations to service clubs and other local organizations.
Develops and maintains a list of public partnership opportunities and goals.
Gives tours of the fairgrounds facility as needed to potential users/stakeholders.
In the absence of the Fairgrounds Manager:
Provides administration and coordination for facility rental use agreements.
Provides coordination and logistical support for semi-annual Garage Sales
Compiles reports as needed.
Completes funding and grant applications as needed.
Develops and maintains a comprehensive emergency plan for fair operations.
Supervisory:
Supervises event workers and volunteers and may supervise part time administrative staff/interns.
OTHER JOB FUNCTIONS:
May be tasked with performing related duties as assigned that may not be specifically listed in the position description but are within the general occupational series and responsibility level typically associated with the employee's classification of work.
Minimum Qualifications
High School Diploma or Equivalent.
BA in Marketing, Business or related field preferred.
Three years of related work experience required.
An equivalent combination of education and experience which provides the skills, knowledge and abilities to perform the essential functions of the position.
Requires the knowledge of:
Computer applications (Microsoft Word, Excel, Outlook, and Power Point)
General business, marketing and accounting principles
Event industry and working with community events
Social media Platforms
Requires the ability to:
Multi-task on a daily basis
Be flexible on the tasks to be performed on daily basis
Be a punctual and dependable team member
Be attentive to detail and maintain a high degree of accuracy
Have excellent organizational and time management skills
Prioritize, plan, and organize work efficiently and to work independently
Plan, organize and direct fairground activities, special events, annual County Fair and community programs.
Communicate effectively orally and in writing
Create and maintain interest and enthusiasm with volunteers, the general public and community stakeholders.
Meet and communicate with the public and other governmental entities, business, and community groups.
Operate a computer and applicable software, including development and maintenance of the fairground website, spreadsheets, word processing, desktop publishing and database management.
Establish and maintain good working relationships with customers, co-workers, and the general public.
Act in a way consistent with a belief system that values diversity among people.
Licenses and/or Certifications:
Valid Washington State Driver's License is required
Supplemental Information
WORKING CONDITIONS/PHYSICAL REQUIREMENTS:
Work is normally performed in an office environment.  Public engagement and networking opportunities will require out of the office work.
There will be some outside event related setup and teardown labor necessary, resulting in possible exposure to all weather conditions
May be required to work evenings and weekends in preparation for and during major events.
Occasional lifting of equipment in excess of 50 pounds may be required.
Hazards:
Those found in a normal office environment.  Work is undertaken outside and in an agricultural setting for fairground events.
---
The statements contained herein reflect general details as necessary to describe the essential functions of this position, the level of knowledge and skill typically required, and the scope of responsibility, but should not be considered an all-inclusive listing of work requirements. Individuals may perform other duties as assigned, including work in other functional areas to cover absences or relief, to equalize peak work periods, or otherwise to balance the workload. Changes to the position description may be made at the discretion of the employer.
Skagit County, as an equal employment opportunity employer, encourages applicants from diverse backgrounds to apply.
It is the policy of Skagit County to follow all federal and state laws to ensure non-discrimination with regard to race, color religion, sex, age, national origin, marital status and/or physical or mental disability in its employment practices.
Skagit County is an equal opportunity employer.