Clinician - Mental Health Professional (MHP)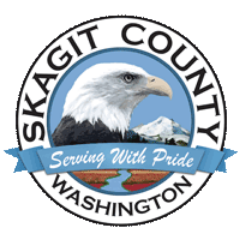 Skagit County
Mt Vernon, WA, USA
Posted on Tuesday, July 12, 2022
Summary

The Co-response Unit is a team of deputies, clinicians, and case managers who work together to provide better access to behavioral health resources to the community members of Skagit County. The MHP is responsible for responding with law enforcement to assist in identifying the needs of a community member in crisis, using appropriate assessment, intervention, and crisis response techniques, and working with the community member and their family in connecting them to resources, programs, and/or treatment options. The MHP will work with the community members identified as needing services to connect them with the proper care and provide follow-up contacts as needed.

Salary upon hire is step 1 through 3 ($34.76- $37.24 per hour) for a Clinician - Mental Health Professional (MHP), dependent upon qualifications.

Progressive increases are based upon years of service with Skagit County, up to step 10 total steps (top step $46.27 per hour). Clinician - Mental Health Professional (MHP) is range 16 of salary General Schedule (Non-Rep).

Essential Functions

Work effectively with law enforcement in responding to call for service involving situations that are high stress, dynamic crisis situations, rapidly evolving incidents, community events, and public safety cultural environments.

Work effectively in a chain of command structure.

Provide one-on-one crisis intervention, behavioral health assessment, substance use assessment, coordination of care, and follow-up services to community members and family.

Assist law enforcement in the consideration of an urgent mental health evaluation and provide written documentation in the form of an affidavit should a community member need emergency detainment.

Maintain good working relationships with Designated Crisis Responders in the County. Collaborate with local, state, and regional resources, service agencies, and coordinate connections to care for the community member and for the family and loved ones who may also be experiencing secondary crisis exposures.

Meet with community members regularly to develop and update action plan, assess needs, and provide referrals.

Collaborate and network with community and social service agencies to become familiar with local programs, resources, and treatment options and provide appropriate referrals.

Provide information, referral, and advocacy services to community members on caseload, family members, and others as appropriate.

Maintain case notes and files, input, and manage data.

Attend and participate in team meetings; seek input from team and Program Manager when appropriate.

Assist with program development and policy procedures.

Provide follow-up, both in person and via phone, to those community members identified by law enforcement as being in need of social services referrals and/or having behavioral health issues.

Supervisory: none.

OTHER JOB FUNCTIONS:

May be tasked with performing related duties. Related duties as required are duties that may not be specifically listed in the position description but are within the general occupational series and responsibility level typically associated with the employee's classification of work.

Minimum Qualifications

MA/MS/MSW in a behavioral science related field.

Bilingual Spanish/English is desired, but not required.

Experience in working with people in crisis, people with substance use problems, and victims of trauma is preferred.

Familiarity or experience working with law enforcement is preferred.

Prior Co-response experience is preferred.




Washington State Patrol background check.





Polygraph exam will be required as part of the hiring process.




COVID-19 vaccination is a required condition of employment for Skagit County Public Health. Proof of vaccination is required upon hire.




Licenses and/or Certifications:

Valid Washington State driver's license

Mental Health Professional (MHP), Licensed Clinical Social Worker

Requires knowledge of:

Training in motivational interviewing, DBT, and trauma-informed care.
Interviewing, counseling practices and techniques relevant to the population served.
MS Word, Excel, Teams, and other office applications.

Requires the ability to:

Work with a team and collaborate with other staff.
Work independently and demonstrate organization and time management skills.
Maintain accurate and timely records.
Work effectively with law enforcement, in a chain of command structure, in situations that include but are not limited to high stress, dynamic crisis situations, rapidly evolving incidents, community events, and related public safety cultural environments.
Use Interpersonal skills and ability to positively interact with individuals of diverse backgrounds.
Remains compliant with required trainings and certifications.
Recognizing the presentation of mental illness related behaviors and understanding appropriate clinical interventions.
Counseling, treating and transporting persons under the influence of controlled substances, intoxication and/or experiencing mental illness.
Understand that this is a unique work environment with sensitive topics including domestic violence, sexual trauma, sexuality, drugs and addiction, family planning
To professionally and appropriately discuss sensitive topics with community members and team members to address individual needs, goals, and barriers.
Maintain confidentiality

WORKING CONDITIONS/PHYSICAL REQUIREMENTS:

Many of the work hours for this position will be conducted in the field with Skagit County Sherriff's Office Deputies or other Co-responder staff Must be able to walk significant distances, climb stairs and outside terrain, be able to stand for long periods of time, carry equipment, and work outside in all weather conditions. Extended periods of time spent at a desk using a computer required. Hazards include those present in a normal office environment with possible repetitive motion injuries.

Supplemental Information

SELECTION PROCESS:

Following review of applications and resumes, the highest qualified applicants will be interviewed and may be tested. After a selection is made, all applicants not selected will be notified in writing. Skagit County reserves the right to use applications received for this posting to fill any other positions within this classification which may open within six months following the closing of this position.

ADDITIONAL INFORMATION:

Skagit County, as an equal employment opportunity employer, encourages applicants from diverse backgrounds to apply. It is the policy of Skagit County to follow all federal and state laws to ensure non-discrimination in its employment practices. American with Disabilities Act (ADA) Notice: Individuals, who need an ADA accommodation to complete the application, test or interview process, please call: (360) 416-1380. The statements contained herein reflect general details as necessary to describe the essential functions of this position, the level of knowledge and skill typically required, and the scope of responsibility, but should not be considered an all-inclusive listing of work requirements. Individuals may perform other duties as assigned, including work in other functional areas to cover absences or relief, to equalize peak work periods, or otherwise to balance the workload. Changes to the position description may be made at the discretion of the employer.