Warehouse Logistics Manager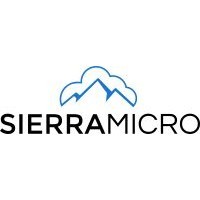 Sierra Microproducts
Operations
Burlington, WA, USA
Posted on Saturday, August 19, 2023
Job Description
Sierra Micro is a fast growing technology company based in Burlington, WA.The ideal candidate will be responsible for managing warehouse operations. These operations include shipping, receiving, inventory management and product handling. Your goal will be to increase operational efficiency and ensure a safe environment. This job is for someone that does not mind being on their feet and being busy most of the work day. We are a high energy, hard working and very intelligent team. The right candidate will share these traits. This position is high visibility and will manage an important part of daily operations.Responsibilities:
Show up to work and give 100%. Hours are 9AM - ~4PM Monday through Friday.
Track and manage inventory
Receive and ship products.
Keep the warehouse clean and safe
Be a good listener and fast learner. We have business practices and procedures that will need to be learned and mastered.
Communicate with sales, accounting and company management on a daily basis.
Evaluate performance metrics to ensure quality delivery and cost-efficient work-flow processes
Knowing how to operate a forklift is preferred, but can be taught.
Qualifications:
High school diploma or GED
3 years' of warehouse experience preferred
IT product knowledge preferred.
Proficient in Microsoft Office products (Outlook, Excel, Word)
Proficient in Adobe Acrobat. Knowing how to create and edit PDFs in a fast, efficient manner is required.
Experience with Fishbowl Advanced Inventory Management software is a plus but not required.
Candidate must be a US citizen with a clean record. Background check is required.
Industry = Computer Hardware
Employment Type = Full-time
Company Description
Sierra Micro is a reseller/distributor of enterprise information technology products.Sierra Micro is a reseller/distributor of enterprise information technology products.