Senior Fisheries Resource Scientist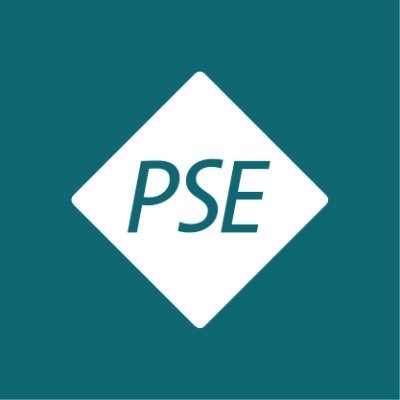 Puget Sound Energy
Burlington, WA, USA
Posted on Tuesday, October 3, 2023
Puget Sound Energy is looking to grow our community with top talented individuals like you! With our rapidly growing, award winning energy efficiency programs, our pathway to an exciting and innovative future is now.
PSE's Policy & Energy Supply team is looking for qualified candidates to fill an open Senior Fisheries Resource Scientist position!
Specific details regarding the work arrangements for this position will be discussed in further detail during the interview process.
Job Description
This fisheries/aquatics position provides technical oversight and support for fish and aquatic resources license management, mitigation, and permitting programs related to PSE's hydroelectric generation facilities, in collaboration with other PSE experts. Primarily focused on the Baker River Hydroelectric Project (FERC No. 2150), the successful applicant will lead license implementation activities in accordance with all regulatory compliance obligations. The Baker River Project license was issued by the Federal Energy Regulatory Commission in October 2008, and includes the 50 articles of the collaborative Settlement Agreement of November 2004, of which 15 are specific or related to aquatic measures. License implementation responsibilities include: oversight of upstream and downstream fish passage programs including floating surface collector processes, supporting fish propagation measures, Baker hatchery support, managing the Bull Trout program, managing and coordinating quarterly license implementation meetings with tribal, federal, state and NGO stakeholders, along with other tasks.

The position holder is generally recognized by peers as an expert in the fisheries/aquatic field. They have an ability to train, coach and mentor less experienced staff and work as a leader in in inter-disciplinary teams to advance complex projects. The individual is self-motivated and can work independently as well as a part of a team. Additional responsibilities include significant external stakeholder coordination and management of working groups to build long-term trust and partnerships. Conducts environmental analyses in support of new resource acquisition to meet company clean energy goals. Provides technical input and support to corporate teams on regional environmental issues.

Supports construction, operation and maintenance activities related to company hydroelectric generation facilities by working collaboratively on design development, ESA consultation, permitting and engagement of stakeholders through the process.

The position requires the ability to work in the field in a variety of natural (e.g., hiking, snorkeling, stream walking), commercial and industrial environments, in remote locations under adverse weather conditions, sometimes being on call after regular business hours.
Upholds the safety compliance standards inherent in PSE's operating and/or field procedures. Promotes and supports a culture of total safety. Demonstrates commitment to conduct business honestly, ethically and consistent with our core values and Code of Conduct. Ensures duties are performed in accordance with all regulatory compliance obligations.
Job Responsibilities
Leads hydroelectric license implementation activities, compliance monitoring and reporting, requiring frequent agency coordination and consultation.
Manages and supports fisheries programs related to hydroelectric generation facility operation and maintenance.
Performs and coordinates a variety of complex analyses, design and operational tasks in the field and office settings.
Manages water quality compliance for licensing purposes.
Analyzes and develop complex programs, facilities, SOPs, and training.
Plans and manages the work of consultants and contractors.
Represents PSE on high visibility projects and industry technical committees and forums.
Develops and manages budgets, contracts, and administrative records including providing monthly updates.
Coordinate closely with other PSE departments such as Dam Safety, Corporate Communication, Government Affairs and Environmental Services.
Supports or manages ESA Section 7 Consultation processes.
Develops and manages environmental investigations, such as physical and behavioral data collection, screen channel hydraulic analyses, streamflow monitoring.
Directs and develops alternatives selection and design development and permitting and ESA consultation to gain regulatory approval for time-critical programs and operations.
Leads development of compliance reports, standard operating procedures and documentation of resource management activities and monitoring procedures.
Conducts agency coordination and consultation as a representative of PSE.
Conducts environmental field work which may include biological monitoring, streamflow monitoring, physical data collection and/or cultural management activities related to PSE's operation facilities.
Development of permitting and/or other regulatory approvals and conducts other administrative duties, in support of company programs and operations.
Performs other duties as assigned.
Minimum Qualifications
BS or Master's Environmental Science, Biology, Hydrology, Engineering, Anthropology, Mathematics, or similar with 7 or more years of experience in the field (four years of appropriate additional experience may be considered in lieu of advanced degree).
Experience and proficiency with MS Office, including Excel and Access, or industry equivalent software applications.
Desired Qualifications
BS and MS in Fisheries or related environmental science with 7+ years of experience with licensing and environmental compliance in the electric generation industry. Experience with water quality compliance and coordination with state and federal agencies.
Washington State Driver's License.
Washington State Boater Education Certificate.
Complete First Aid, CPR and AED certification within six months of hiring.
Familiarity with, and knowledge of, environmental regulations such as ESA, FPA, CWA, NEPA.
Ability to work effectively with people with diverse background and expertise, to understand a range of scientific disciplines, and ability to handle a wide variety of assignments.
Strong written and oral communication skills. Strong collaboration and negotiation skills.
Additional Information
Initial location of the position will include in-person time in PSE's Bellevue headquarters to collaborate and train with existing PSE staff.
At PSE we value and respect our employees and provide them opportunities to excel. We offer a competitive compensation and rewards package.
The pay range for this position is $85,000.00 - $141,500.00, and this position is eligible for annual goals based incentive bonuses.
PSE offers a suite of benefits to our employees. Employees are eligible for medical, dental, vision, basic life, and short- and long-term disability insurance. There are additional voluntary options of supplemental life insurance, accidental death and dismemberment insurance, flexible spending accounts for health care and dependent daycare, and an Employee assistance program (EAP). For long term savings, PSE offers a 401(k) investment option and a cash balance retirement plan. Employees will also receive Paid Time Off (PTO) and Paid Holidays throughout the calendar year. Detailed benefit overviews can be found on our Career page - Why Work For Us (pse.com).
Families and businesses depend on PSE to provide the energy they need to pursue their dreams. Our steadfast commitment to serving Washington communities with safe, dependable and efficient energy started in 1873. Today we're building the Northwest's energy future through efforts like our award winning energy efficiency programs and our leadership in renewable energy.
Puget Sound Energy is committed to providing equal employment opportunity to all qualified applicants. We do not discriminate on the basis of race, color, religion, sex, national origin, age, sexual orientation, gender identity, marital status, veteran status or presence of a disability that with or without reasonable accommodation does not prevent performance of the essential functions of the job, or any other category prohibited by local, state or federal law.
Should you have a disability that requires assistance and/or reasonable accommodation with the job application process, please contact the Human Resources Staffing department at jobs@pse.com or 425-462-3017.