Marina Office Assistant - Seasonal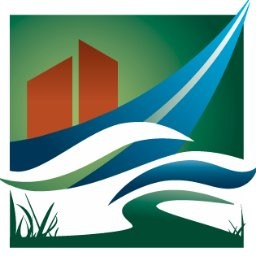 Port of Skagit
Job Functions:
Administration
Employment Types:
Full-time
Compensation:
18 USD per year
Title of Immediate Supervisor: Marina Office Administrator Title of Positions Directly Supervised: None
POSITION SUMMARY: Provide a high level of customer service; promote a friendly, professional reception area in an often fast-paced environment. Perform a variety of administrative functions such as cash receipting, processing credit card requests, filing, preparing correspondence and performing special projects as assigned. Shift is up to 40 hours per week. This job requires working weekends, holidays, and operating Port vehicles.
PRINCIPAL DUTIES AND RESPONSIBILITIES* •Implement the Port's Promise, Mission and Vision and exhibit the Port's Valuesincluding truthfulness, integrity and teamwork. Model the Port's Key Behaviorsdaily. •Promote a friendly and professional reception area while greeting and assisting thepublic. Perform primary receptionist duties such as: front desk customer serviceand assistance, receive payment, answering phones and VHF radio, routingcalls and taking messages. Port uniform will be worn during business hours. •Assist, as directed, in all aspects of office administration to include, but notlimited to, greeting customers, provide data entry, record keeping, filing,assisting with guest reservations, processing payments from guests and tenants. •Assist with processing reservations on the applicable software system. Audit,monitor and update guest moorage and RV park availability and inventory foraccuracy. •Assist with preparing reservation signs and guest welcome bags. •Responsible for tidiness and the replenishment of all complimentary materials inoffice area. •Perform other duties, responsibilities and special projects as assigned. *Listed in order of most time-consuming to least time-consuming.
WORK PERFORMED Customer service and front desk functions, data entry, public assistance, custodialactivities. Ability to drive Port vehicles for mail collection. Type of Equipment: Computer, Cash drawer, credit card machine, copier, scanner, fax machine, calculator, multi-line phone system, VHF radio and other office equipment.
WORKING CONDITIONS Work is performed primarily indoors. The majority of work will be performed sitting at a desk or standing at a counter while operating a computer, phone and other related office equipment. Typically, the noise level in the work environment is moderate; however, there may be exposure to loud noises on a daily basis due to industrial, aviation or marine activity, maintenance and repair.
PHYSICAL REQUIREMENTS This position requires the ability to hear, speak and understand the spoken word in order to respond promptly to calls for assistance, to answer telephones, and to be able to communicate clearly. Must have dexterity and manual skill required to operate the keyboard of a computer terminal, assemble and retrieve files from the file cabinets & drawers, operate a multi-line phone system, copy/fax machine and other related office equipment.
TRAINING, EDUCATION & EXPERIENCE REQUIREMENTS Formal Education: High school graduate or equivalent, 18 years of age or older.
Work Experience: One year in customer service-related duties including cash handling and intermediate computer skills required. Knowledge of boating/maritime industry and familiarity with vessel types and marine terminology desired.
Training/Certification Required: Current valid Washington State driver's license
WAGE/HOUR STATUS: $18/hr _____Exempt (Salaried) XX Nonexempt (Hourly)
NOTE: This position is eligible for a $1,000 end-of-season bonus, OR a $2,500 tuition stipend paid directly to an accredited college, university or trade school, if the successful candidate works a total of 12 full weeks of seasonal work at the Port of Skagit. More details and eligibility requirements will be provided during interview.
This job description does not constitute an employment agreement between the Port and Applicant or Employee and is subject to change as the needs of the Port and requirements of the job change. I certify that I have read and understand the job description and requirements of the Seasonal Office Assistant position.