Marina Dock Attendant- Seasonal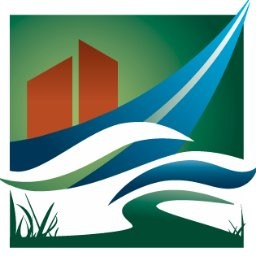 Port of Skagit
Title of Primary Supervisor: Harbormaster Title of Immediate Supervisor: Lead Dock Attendant Title of Positions Directly Supervised: None
POSITION SUMMARY: Provide exceptional customer service to Marina operations. Work week to be determined. Shifts are up to 40 hours per week. Promote friendly, open customer service atmosphere in an often fast-paced environment. Promote the Port's Promise, Mission, Vision and Values. This job requires working weekends, holidays and operating Port vehicles.
PRINCIPAL DUTIES AND RESPONSIBILITIES* • Safety is primary, and all safety practices must be strictly adhered to. • Implement the Port's Promise, Mission and Vision and exhibit the
Port's Values including truthfulness, integrity and teamwork. • Maintain exceptional customer service. Show courtesy, diplomacy and assertiveness to everyone coming in and out of the marina and RV facility. Personal appearance must be clean and well-groomed. Port uniform must be worn during work hours. • Monitor and assist with guest moorage, reservations, tying vessels, and vessel placement on the docks. Assist vessels in getting underway from docks. Maintain stocks of pay envelopes, boater brochures, etc. Hand out guest welcome bags to incoming visitors. • Maintain effective communications with marina office staff to ensure coordinated assignment of guest moorage. Will be required to always carry a radio during work hours. • Assist guest boaters as needed with the operation of the pump out system. • Provide concierge service to guests to include transporting supplies and equipment to and from customer boats and transporting customers from docks to town of La Conner, when needed via golf cart. • Keep nearby docks and gate areas clean, pick up and dispose of garbage. Return dock carts, hosing. Sweep and keep guests docks clean. Light weeding. Provides light custodial tasks to areas such as office, kitchen, restroom cleaning. • Ability to read, write, understand, and verbally communicate English. • Perform other duties, responsibilities and special projects as assigned. May assist in marina office with customer service and answering phones.
*Listed in order of most time-consuming to least time-consuming.
OTHER JOB DUTIES This job description reflects general details necessary to describe the job's essential functions and the job's level of knowledge and skill typically required. The job description should not be considered an all-inclusive listing of work requirements. Individuals may perform other duties as assigned, such as working in other areas to cover absences or relief, or to otherwise balance the workload.
WORKING CONDITIONS Work is performed indoors and outdoors, primarily outdoors. The Dock Attendant employee can be required to work in inclement weather, frequently working on wet and slippery surfaces. The work environment could include the use and handling of chemical substances and solutions which could be potentially hazardous if label instructions are not adhered to, mixed, or combined improperly. Typically, the noise level in the work environment is moderate, however, there may be exposure to loud noises daily due to marina activity and maintenance and repair. Employee must wear Personal Floatation Device (PFD) when working on or near the water (provided).
PHYSICAL REQUIREMENTS The Dock Attendant seasonal employee must have overall stamina, skills, and abilities to perform required physical activity. Job requirements may include the ability to climb, bend, and work in tight or confined areas. The employee must be able to stand and walk for long periods of time, traverse rough terrain and work on or over water. Must be able to lift or carry up to 50 pounds. Must be able to hear alarms and audibly identify dangers or hazards. In addition, close vision, color vision, depth perception, and far vision is essential, corrective lenses may be utilized.
WORK PERFORMED Customer service and front desk functions, boater and RV guest assistance, custodial activities, sewage pump-out operations, propane refill services, securing vessels and vessel assistance, pick-up/delivery, light grounds maintenance.
Type of Equipment: computer, calculator, VHF radio, golf cart operation, propane tank and vessel sewage pump-out.
TRAINING, EDUCATION & EXPERIENCE REQUIREMENTS Formal Education: High school diploma or currently enrolled with good school record required, 18 years of age or older.
Work Experience: Experience in a customer service related position desirable. Knowledge of boating/maritime industry and familiarity with vessel types and marine terminology desirable. Boating experience highly desirable.
Training/Certification: Current Washington State valid driver's license, must be insurable. First aid/CPR training may be provided, as possible.
The Port of Skagit offers a Drug Free Workplace and is an Equal Opportunity Employer focused on environmentally sound and safe work practices.
WAGE: $18/hour, non-exempt. Please see NOTE below.
This job description does not constitute an employment agreement between the Port and Applicant or Employee and is subject to change as the needs of the Port and requirements of the job change.
NOTE: This position is eligible for a $1,000 end-of-season bonus, OR a $2,500 tuition stipend paid directly to an accredited college, university or trade school, if the successful candidate works a total of 12 full weeks of seasonal work at the Port of Skagit. More details and eligibility requirements will be provided during interview.