Chief Financial Officer/ Auditor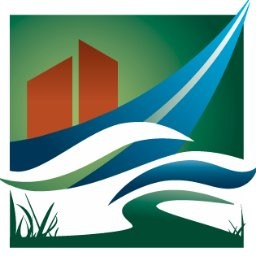 Port of Skagit
Job Functions:
Administration, Accounting & Finance
Employment Types:
Full-time
Compensation:
110,000 – 156,000 USD per year
The Port of Skagit is seeking a Chief Financial Officer/Auditor to lead the finance and administration functions of the Port. The ideal candidate will have a successful track record leading programs in finance, public accounting and audit compliance, and be an experienced leader capable of motivating and developing staff teams to create smooth efficient administrative processes. The CFO reports to the Port's Executive Director but maintains a direct reporting link to the Port Commission as Port Auditor.
Job functions: The Chief Financial Officer (CFO) leads development of the Port's financial well-being. This position is charged with managing the Port's finance and administrative processes as an integrated system that functions both efficiently and effectively to accomplish the Port's strategic priorities, with a balance of appropriate risk management and forward thinking.
The CFO is a critical part of Port enterprise development and provides financial analysis for Port operational decisions and capital projects, as well as the Port's real estate leasing program. The CFO serves as the Port's risk manager and is responsible for assessing and managing financial, safety, and security risks, as well as other liability including human resources and property management risks.
The CFO serves as a member of the Port's Sr. Leadership Team and manages a team of approximately 7 FTE's including 3 direct reports. This position is responsible for monitoring, motivating, and developing staff members to meets the Port's objectives. The CFO is responsible for leading the Port's human resources program including benefits administration.
Auditor Job Functions: As Port Auditor, the CFO is responsible for generating complete and accurate financial statements, ensuring compliance with applicable finance and procurement laws, regulations, internal controls, standards, and best practices, and leading the annual audit process with the Washington State Auditor's Office.
Port Background: The Port of Skagit is a Washington Public Port District formed by voter approval in 1964. The Port owns and manages the La Conner Marina, Skagit Regional Airport, Bayview and Watershed Business Parks, and the SWIFT Center (the former Northern State Hospital Campus) in Sedro-Woolly. The Port also operates jointly with the Skagit PUD, a wholesale fiber optic leasing enterprise known as SkagitNet LLC. Annual operating revenues are $11.4 million.
The Port also maintains an Industrial Development Corporation and is the managing member of SkagitNet LLC, a joint operating entity with the Skagit PUD. The CFO/Auditor is responsible for financial management/reporting for those entities as well.
The Port of Skagit offers an excellent work environment with a friendly atmosphere that emphasizes team spirit, safety and professionalism. The Port is currently working through a 2 to 3 year staff transition that includes several key retirements, reorganization, and implementation of new electronic data management processes
with the goal to streamline processes and create an effective framework to accomplish several large initiatives currently underway or planned in the next 5 to 10 years.
Qualifications: Bachelor's degree from an accredited college or university in Finance, Accounting, or related field, CPA credentials, and a minimum of 15 years' experience in financial management and leadership roles preferred.
The CFO will have excellent written and oral communication skills, good initiative and judgement, and the capability to create an environment of trust and mutual respect that builds good working relationships with Port staff at all levels, consultants, regulatory agencies, clients, and the public.
Compensation Package: The Port of Skagit offers a total compensation package that includes competitive salary and excellent benefits. The Port is committed to finding the right person for the position and will consider a range of factors including fit, qualifications, and experience in establishing final compensation for the successful candidate.
Published Salary Range: $110,116 to $ 156,831
PTO: For senior staff members, vacation time typically accrues at a rate of 3 weeks per year to start and increases up to a maximum of 5 weeks per year based on years of service. Sick leave accrues at a rate of 8 hours per month up to a maximum of 960 hours (6 months). The Port offers 11 paid holidays every year, including 1 floating holiday.
Health Benefits include full medical, dental, and vision.
Life Insurance and Long-Term Disability insurance are provided to all FT staff.
The Port is a participant in the PERS retirement system.
EOE Statement: The Port is an equal opportunity employer that encourages people of all backgrounds to apply for open positions. In all aspects of employment, we prohibit discrimination and harassment of any kind based on race, color, sex, religion, sexual orientation, national origin, disability, genetic information, pregnancy, or any other protected characteristic as outline by federal, state, or local laws.
Application Process: The application process should be initiated by submitting a completed job application, letter of interest, and resume or curriculum vitae to jobs@portofskagit.com with "Chief Financial Officer" in the subject line.
In your Letter of Interest, please address a brief summary of your career, your interest in the Port of Skagit, your career goals for the next 5 years, and your leadership philosophy.
The full job description and the Port of Skagit job application (required) can be found at https://portofskagit.com/your-port/career-opportunities/
The successful candidate should be prepared to begin work no later than June 1, 2022. Note that hiring of the CFO requires confirmation of the Port Commission prior to hiring.
The Port of Skagit anticipates the first round of interviews to begin the week of April 4, 2022.
Chief Financial Officer/ Auditor
SUMMARY
Reports to: Executive Director
Direct Reports: Senior Accountant, Grants & Contracts Administrator, Public Records
Manager
FSLA: Exempt
BASIC JOB PURPOSE: The Chief Financial Officer (CFO) leads the Port of Skagit's (Port's) overall financial management, risk management, and administrative programs, and is appointed by the Port Commission to serve as Port Auditor.
PRINCIPAL DUTIES AND RESPONSIBILITIES
The CFO/ Auditor is responsible for managing the Port's finance and administrative processes as an integrated system that functions both efficiently and effectively to accomplish the Port's strategic priorities, with a balance of appropriate risk management and forward thinking. The CFO provides financial analysis of operations by evaluating trends, studying revenue opportunities, establishing critical measurements, accumulating resources, and resolving problems. The CFO monitors financial performance and assesses the organization's liabilities and business practices for financial risk. The CFO establishes major economic objectives and policies for the organization and recommends changes and ideas to the Senior Leadership Team, Executive Director, and Commission.
Staff Leadership and General Administrative Duties
Implement the Port's Promise, Mission and Vision and exhibit the Port's Values including truthfulness, integrity and teamwork.

Participate in the Port's Senior Leadership Team, attend commission and other meetings, and represent the Port to community and professional associations.

Lead the accounting and administrative staff teams, including directly supervising the Senior Accountant, Contracts Administrator, Public Records Manager, IT Manager, and leasing functions. Guide, motivate, mentor, and develop staff to accomplish the Port's work.

Direct the Port's IT program such that technology supports the objectives of the organization, including operating smoothly and efficiently.

Direct the development of integrated systems, including electronic filing, payroll, and accounting software with the goal of streamlining processes and capturing key performance data to better inform and direct the organization's activities.

Perform other duties, responsibilities and special projects as may be required.
Accounting and Financial Management Duties
Develop and lead the implementation of uniform management practices for Port accounting functions and ensure the integrity and smooth performance of all accounting processes, including accounts receivable, collections, accounts payable, payroll, tax remittance, and other functions.

Direct fixed assets accounting. Approve all vouchers and submit to Port Commission for payment. Report extraordinary conditions to appropriate management or executive director.

Develop and actively manage a financial dashboard of performance metrics for Port enterprises.

Develop, update, and implement financial policies for the Port in consultation with the Executive Director and Commission where appropriate.

Coordinate Port investment activities with the County Treasurer to ensure optimum return on investment, and to ensure availability of funds to meet current expenditures.

Perform due diligence procedures on prospective tenants. Monitor delinquent accounts and facilitate collections in coordination with management team and appropriate legal counsel or other outside services.
Auditor Duties
Serve as Port Auditor and monitor Port activity for compliance with state audit requirements. Coordinate and act as primary liaison for state and other audits.

Develop, implement, and monitor internal controls for all areas of Port operations and financial management.

Manage the Port insurance and risk management program.

Research audit related issues on behalf of Port staff and perform legal research in conjunction with legal counsel. Provide training in all areas related to audit and internal control compliance.

Manage and maintain current and archived files in accordance with the Washington State Records Retention Schedule.
Financial Planning/ Real Estate and Business Management Duties
Provide assistance to the executive director, commissioners, and other managers for short and long-term strategic and financial planning and special projects, which includes monitoring the Port's overall financial health using established benchmarks.

Oversee preparation of the operating and capital budgets, annual report, fiscal report, monthly cash flow report and other related financial reports.

Research and coordinate communication of financing options available to current and prospective tenants.

Provide guidance and assistance to Director of Real Estate Business Development on implementation of Port's leasing program.

Develop, prepare and maintain financial forecasting statements for future revenues, expenses and cash status, six-year capital facilities plan and long-term plan of finance, and provide assistance with the development of business plans for each of the Port's enterprises.

Evaluate proposed acquisitions, prospect analysis, or development proposals to determine financial viability of the project.
Human Resource Duties
In consultation with the Port's outside Human Resources support contractor, develop and implement a human resources program for Port staff that is attuned to industry standards, legal requirements, and the Port's internal cultural norms.

Compensation & Benefits. Manage salary surveys and changes to the compensation system. Manage employee benefit programs including health insurance, long-term disability, retirement, and personal time off. Provide benefit information to employees, implement benefit plan changes.

Documentation & Data management. Direct the administration of all new hire documentation and processes. Manage Port personnel files for integrity and confidentiality.

Legal. Manage compliance with federal and state regulations, COBRA, L&I/ OSHA safety and reporting requirements. Process accident and insurance related claims.

Manage the Port's health benefits insurance contract.
WORKING CONDITIONS
Work is performed primarily indoors. The majority of work will be performed sitting at a desk, operating a computer, phone and other related office equipment. Typically, the noise level in the work environment is moderate; however, there may be exposure to loud noises on a daily basis due to industrial, aviation or marine activity, maintenance and repair.
PHYSICAL REQUIREMENTS
This position requires the ability to hear, speak and understand the spoken word in order to respond promptly to calls for assistance, to answer telephones, and to be able to communicate clearly. Must have dexterity and manual skill required to operate the keyboard of a computer terminal, assemble and retrieve files from the file cabinets & drawers, operate a multi-line phone system, copy/fax machine and other related office equipment.
TRAINING, EDUCATION, EXPERIENCE & RESPONSE TIME REQUIREMENTS
Formal Education: Four-year degree from an accredited college or university in Finance, Accounting, or related field. CPA license strongly preferred.
Work Experience: Fifteen (15) years of finance and accounting supervisory, professional and management experience, or equivalent, including financial planning in changing economic and business environments. Human resources experience or training preferred.
Other Requirements: Must be bondable.
WAGE/HOUR STATUS: XX Exempt (Salaried) Nonexempt (Hourly)
Type: Executive Exemption