Mechanic / Maintenance Technician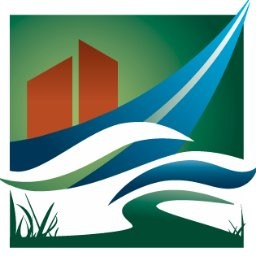 Port of Skagit
Employment Types:
Full-time
Compensation:
29 – 37 USD per hour
Are you looking for a great employment opportunity that offers competitive wages and an excellent benefits
package including but not limited to, retirement, health care, dental, paid vacation, sick time, disability, life insurance?
Do you have experience as a mechanic, along with some construction, facilities, trades or maintenance knowhow? We are interested in talking to you!
The Port of Skagit is looking for a self-motivated, reliable individual who takes pride in their work and appreciates the accomplishments of a job well done.
Job functions will include: Performing Skilled Routine and Emergency equipment and vehicle repairs. Coordinate outside vendors mechanical maintenance and repairs services. Proactively inspect and repair vehicles and equipment. Maintain records for vehicle and equipment servicing and repairs. Oversee the long term vehicle and equipment plans for vehicle maintenance and replacements. Providing as available general and skilled maintenance support to Port properties and facilities that include a marina, airport, business park, facilities operations, port buildings and grounds work. Ability to work with power tools, motorized equipment, and vehicles. Demonstrate workplace safety: follow all safety rules and guidelines, lead by example, and encourage safety practices in colleagues. Respond to customer maintenance requests with a high level of professionalism and customer service. As may be requested, respond to after-hours call-outs and to snow day call-outs. Build good working relationships with coworkers, supervisors, managers, directors, executive director and the public. Exercise good communication skills, good judgement and create an environment of trust and mutual respect. Promote the Port's Promise, Mission, Vision and Values.
High school graduate or equivalent; must be at least 18 years of age, additional training and/or education in mechanics and or maintenance technical courses is desirable; maintain valid Washington State driver's license and good driving record.
NOTE: These positions are identified as essential roles under COVID-19 state guidelines and within the Port of Skagit's protocols. The Port takes our COVID-19 safety seriously and has protocols in place to help protect and provide for a safe environment.
Wage range with excellent benefits for Mechanic Maintenance Tech wage is $29.46 - $37.87 per hour Plus benefits. Actual starting wages are dependent upon qualifications and experience.
TO APPLY: Port of Skagit job application (required) can be found HERE and submitted with cover letter and resume via email to jobs@portofskagit.com
First review of applications will be completed the week of March 14th, 2022. Positions open until filled.