Customer Service Reservationist, Marina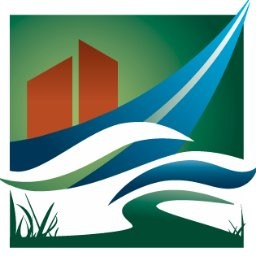 Port of Skagit
Job Functions:
Customer Service
Employment Types:
Full-time
Compensation:
20 – 26 USD per hour
Job Description for Customer Service Reservationist, Marina
We are looking for someone who can bring energy and enthusiasm to our marina in this entry-level role. If you are the type of person that likes a dynamic office environment, where you work mostly inside, but sometimes outside, this is the job for you! Located in the town of La Conner, we start our days at 8am and work until 5pm, with an hour lunch break. In the winter months we work M-F, but in the summer the office is open 7 days a week, requiring staff to work weekends. This is a full-time job, at 40 hours a week.
Position Title: Marina Customer Service Reservationist
Title of Immediate Manager: Harbormaster
Title of Positions Directly Supervised: None
EDUCATION & EXPERIENCE REQUIREMENTS
Formal Education: You should have relevant post-secondary education or training or related work experience. It is mandatory that you have a high school diploma or equivalent.
Work Experience: It is required that you have at least two years in customer service-related duties. Cash handling and intermediate computer skills are also required. Knowledge of boating/maritime industry and familiarity with vessel types and marine terminology is desired, but not necessary. Being willing and excited to learn about the Port of Skagit, the maritime industry, and the La Conner area can make up for some lack of experience with boats.
Training/Certification Required: Current valid Washington State driver's license.
The Marina Customer Service Reservationist is an entry-level role at the La Conner Marina that supports the office as well as some outside duties around the harbor. Working with a multitude of marina users and staff, having exceptional customer service and professionalism is necessary. Being detailed oriented, organized, and having the ability to switch gears in a dynamic environment will serve you well here. We operate as a team, so helping others in need is just part of the job, but in turn you will also be given a hand when needed. Our office offers a supportive and inclusive working environment that operates on hard-work and taking pride in what we do, we are looking for someone that will too!
Salary: The range for this position is $20.29 - $26.09 per hour, depending on experience.
Benefits: This full-time job comes with fantastic benefits. Health/dental/vision insurance accrued sick and PTO time, and WA State Public Employee pension plan. The Port of Skagit is a company that likes to promote from within, so while this is an entry-level job, there are possibilities of moving up in the future. Uniforms are worn by all staff but will be provided.
DUTIES AND RESPONSIBILITIES
You must Implement the Port's Promise, Mission, and Vision and exhibit the Port's values, and behavioral expectations.

Professional customer service is very important here as you provide primary front desk coverage answering phones and VHF radio, routing calls, greeting customers, taking messages and payments, and assisting the public. You will also be responsible for cash handling transactions for point-of-sale items, daily close-out of tills and their reconciliation process.

You will maintain and oversee the marina's rv park nightly reservations and working with the RV Host to implement site assignments. This includes taking bookings via email, phone, and in-person, taking payments, check-in/out in the software and running reports to audit available moorage.

You will maintain and oversee the marina's visitor moorage and work with the Seasonal Dockhands to implement slip assignments. This includes taking bookings via email, phone, and in-person, taking payments, check in/out in the software and running reports.

You will enter work orders given from the RV Host, Seasonal Dockhands, and tenants for our maintenance team to work on. Working on creating good rapport with our maintenance team is a necessary part of this job.

Entering insurance documents in the system, scanning and e-filing them will be part of your job, as well as running monthly reports, and working with insurance companies and tenants to get updated insurances.

The Marina Office Supervisor will direct you in assisting with tenant document compliance, guest and tenant relations, and other administrative duties such as assigning key fobs and parking permits.

You will work with all office staff, helping with the mailing of billing and yearly letters and parking permits. This would require printing, folding, stuffing, labeling, and putting postage on letters. This requires the use of many different machines.

Working outside at times is also another component of this job but only on an as needed basis to cover for others. You might need to assist with vessel line handling, boat measurements, placing reservation signs, filling propane (we would train you for this), as well as taking boat engine waste fluids, such as oil, gas, or transmission fluid etc. and placing it in the correct container. Other duties which are normally covered by other staff, but may need to be covered by you for callouts would include; meter reads, checking bathrooms, pulling trashes, and surveying grounds.

In the event of an emergency, such as a boat sinking or oil spill, you would assist outside. This may be done with the direction of others, such as maintenance or the Harbormaster. On weekends with low coverage, you could be the only point person for a while handling an emergency. This does not require any special knowledge or prior experience, as we will teach you, but being able to remain calm and levelheaded will be necessary.

You may need to drive a Port vehicle to the bank, post office, or other locations as needed, this requires a clean driving record and current WA state driver's license.

Perform other duties as assigned.
PHYSICAL REQUIREMENTS You must be 18 years of age and be able to stand, walk, or sit for long periods of time, and be comfortable working near or on the water in a boat. You must be able to lift 60 pounds with assistance. Having the ability to hear, communicate clearly, and understand English to respond promptly to calls for assistance on the docks, answer telephones, and help customers in person in required. You must have the dexterity and manual skills required to operate a keyboard and computer, a multi-line phone system, count cash, and operate office equipment such as copy, postage, and folding machines.
WORKING CONDITIONS The work for this role is performed both indoors and outdoors. You can be required to work in inclement weather, working on wet and slippery surfaces. The work environment could include the use and handling of chemical substances and solutions which could be potentially hazardous if label instructions are not adhered to, mixed, or combined improperly. Typically, the noise level in the work environment is low to moderate; however, there may be exposure to loud noises due to industrial, aviation or marine activity, maintenance, and repair. You must wear a Personal Floatation Device when working on or near the water (provided).
If this job sounds exciting and interesting to you and working for The Port of Skagit, serving the public, is what you are looking for, we would love for you to apply!
Please send both a cover letter, resume, and application to: harbormaster@portofskagit.com
Our application can be found at the website below, scroll to the bottom where it says 'Career Opportunities', then scroll to the bottom of that page for 'Port of Skagit Job Application': Portofskagit.com
Please be sure to send all 3 documents: application, cover letter, and resume. Failure to do any of these will result in not being considered for this position. Applications will be reviewed as they come in and interviews scheduled. We look forward to hearing from you!