Powertrain Service Engineer Job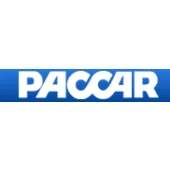 PACCAR
Mt Vernon, WA, USA
Posted on Saturday, November 4, 2023
The Powertrain Service Engineer will work at the PACCAR Technical Center in Mount Vernon, Washington, and will create and optimize service procedures, special tools and technical documentation for internal combustion engines, after-treatment systems and e-Powertrain systems. We are looking for an ambitious individual who will thrive in a high-performance team supporting world-class products and promoting customer satisfaction and uptime.

Job Functions / Responsibilities
• Create new and identify opportunities in existing powertrain service procedures and tooling to improve repair efficiency and reduce customer downtime.
• Test and validate special tools.
• Coordinate with engineers from a variety of disciplines to execute powertrain tool testing at the component and integrated system level.
• Consult with subject matter experts to establish detailed information needed for technical documentation.
• Support technical authors in translating engineering documentation into service-oriented information.
• Identify testing improvement opportunities.

Qualifications
• 3+ years relevant work experience in heavy duty diesel engine design, testing or field service
• Working knowledge of engines components such as turbo, combustion chambers, fuel injection systems, regulators, check valves, as well as electric and hydraulic valves, actuators and other fluid system components
• Understand diesel engine and aftertreatment design and operation
• Familiar with e-Powertrain systems and components
• Self-directed, excellent analysis skills and engineering judgment required
• Ability to read and interpret engineering standards, technical requirements and drawings
• Experience in a testing environment
• Demonstrated familiarity with data analysis
• Strong written and verbal communication skills

Education

BS in Mechanical Engineering or other appropriate field required, MS preferred.

Company Information

PACCAR is a Fortune 500 company established in 1905. PACCAR Inc is recognized as a global leader in the commercial vehicle, financial, and customer service fields with internationally recognized brands such as Kenworth, Peterbilt, and DAF trucks. PACCAR is a global technology leader in the design, manufacture and customer support of premium light-, medium- and heavy-duty trucks under the Kenworth, Peterbilt and DAF nameplates and also provides customized financial services, information technology and truck parts related to its principal business.

The PACCAR Technical Center provides engineering excellence to the truck, engine, and winch divisions of PACCAR Inc through innovative product development and testing. The Technical Center is located in the Skagit Valley about 65 miles north of Seattle, Washington.
Whether you want to design the transportation technology of tomorrow, support the staff functions of a dynamic, international leader, or build our excellent products and services — you can develop the career you desire with PACCAR. Get started!
PACCAR Benefits

As a U.S. PACCAR employee, you have a full range of benefit options including:
401k with up to a 5% company match
Fully funded pension plan that provides monthly benefits after retirement
Comprehensive paid time off – minimum of 10 paid vacation days (additional days are provided with additional seniority/years of service), 12 paid holidays, and sick time
Tuition reimbursement for continued education
Medical, dental, and vision plans for you and your family
Flexible spending accounts (FSA) and health savings account (HSA)
Paid short-and long-term disability programs
Life and accidental death and dismemberment insurance
EAP services including wellness plans, estate planning, financial counseling and more

Additional Job Board Information

PACCAR is an Equal Opportunity Employer/Protected Veteran/Disability and E-Verify Employer. At PACCAR, we value talent and promote growth and development. We carefully consider numerous compensation factors including your education, training, or experience. The salary range for the Powertrain Service Engineer is $80,800 - $126,600 annually. Additionally, this role is eligible for the full range of benefit options listed above.