BMS (Battery Management Systems) Controls Engineer Job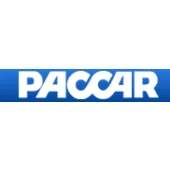 PACCAR
Mt Vernon, WA, USA
Posted on Wednesday, October 25, 2023
Requisition Summary
This position is located within the Advanced Controls organization at PTC and involves the integration of energy management and battery management systems (BMS) for next-generation commercial vehicles. This includes analysis of functional and EE architectures for diverse electrified powertrains including battery electrical vehicles, fuel cell vehicles and hybrids. Additional responsibilities include interfacing with PACCAR divisions (Embedded Engineering, Kenworth, Peterbilt and DAF). The person will also work with external research and engineering organizations that are partnered with PACCAR.
Company Information
PACCAR is a Fortune 500 company established in 1905. PACCAR Inc. is recognized as a global leader in the commercial vehicle, financial, and customer services fields with internationally recognized brands such as Kenworth, Peterbilt, and DAF trucks. PACCAR is a global technology leader in the design, manufacturing and customer support of premium light, medium, and heavy duty turcks under the Kenworth, Peterbilt and DAF nameplates and also provides customized financial services, information technology, and truck parts related to its principal business.
Whether you want to design the transportation technology of tomorrow, support the staff functions of a dynamic, international leader or build our excellent products and services, you can develop the career you desire with PACCAR. Get started!
Job Functions / Responsibilities
Controls and systems engineering for development of electric vehicle systems including electrified powertrain, with emphasis on battery management systems (BMS) and energy management control strategies.

Design architectures and control strategies for advanced heavy-duty vehicle integrated electric powertrain concepts including battery and energy management.

Design functionally safe architectures and control strategies, as well as validation methods, for energy management systems, with focus on electrical energy storage systems.

Concept development and evaluation of advanced vehicle operational strategies

Prove and optimize control strategies and system integration using SIL, HIL, system, and vehicle testing.

Perform latency and timing analysis of vehicle communications and control networks as it relates to energy management.

Communicate results and recommendations to team and stakeholders on a regular basis and cooperate with cross-divisional counterparts.

Keep abreast of emerging technologies, tools, and methods.

Transfer advanced control strategies to production programs at relevant PACCAR divisions.

Provide flexibility in controls and benchmarking support as new development tasks are assigned.
Qualifications
5 years experience in automotive systems engineering focused on electrified vehicles and or heavy-duty powertrain systems.

Experience with control system development including rapid controls prototyping.

Strong background in automotive systems engineering.

Background in electrical and electronic systems.

In-depth knowledge of system engineering tools (e.g. Simulink, Mathworks Embedded Software Tools, dSPACE).

Knowledge of vehicle networks and analysis tools, Vector CANalyzer, Vector CANOE, Vector CANape.

Demonstrated skills developing and optimizing control strategies with experiments.

Previously demonstrated strong technical knowledge, analysis, and communication skills.

Strong interpersonal skills, be a self-starter and have demonstrated high levels of initiative and innovation.
Education
Bachelor's Degree in a Science, Technology, Engineering, or Math (STEM) discipline required. Advanced Degree (Master's or Ph. D) or planned path to attainment desired.
Paccar Benefits
As a U.S. PACCAR employee, you have a full range of benefit options including:
Competitive salary and 401k with up to a 5% company match

Fully funded pension plan that provides monthly benefits after retirement

Comprehensive paid time off – Minimum of 10 paid vacation days, 12 paid holidays, and sick leave

Tuition reimbursement for continued education

Medical, dental, and vision plans for you and your family

Flexible spending accounts (FSA) and health savings account (HSA)

Paid short-and long-term disability program

Life and accidental death and dismemberment insurance

EAP services including wellness plans, estate planning, financial counseling and more

Global Fortune 500 company with a wide array of growth and development opportunities

Work alongside experienced goal-oriented colleagues recognized as experts in their field
Additional Job Board Information
PACCAR is an Equal Opportunity Employer/Protected Veteran/Disability. At PACCAR, we value talent and promote growth and development. We carefully consider numerous compensation factors, including your education, training, or experience. The salary range for BMS Controls Engineer is $93,000 - $145,500 annually. Additionally, this role is eligible for a full range of benefit options listed above.