Summer Internship 2023 - Vehicle Calibration Engineering Intern Job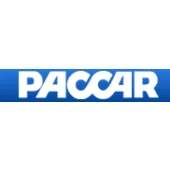 PACCAR
Mt Vernon, WA, USA
Posted on Friday, September 22, 2023
Requisition Summary
We are looking for a driven student to join our Vehicle Calibration team. Specific focus will be the calibration and in-vehicle verification of heavy-duty and medium-duty vehicle functions. The selected individual will work in a global, cross-divisional, and innovative team to develop and calibrate "Best in Class" vehicle functions for North America.
Company Information
PACCAR is a Fortune 500 company established in 1905. PACCAR Inc is recognized as a global leader in the commercial vehicle, financial, and customer service fields with internationally recognized brands such as Kenworth, Peterbilt, and DAF trucks. PACCAR is a global technology leader in the design, manufacture and customer support of premium light-, medium- and heavy-duty trucks under the Kenworth, Peterbilt and DAF nameplates and also provides customized financial services, information technology and truck parts related to its principal business.
Whether you want to design the transportation technology of tomorrow, support the staff functions of a dynamic, international leader, or build our excellent products and services, you can develop the career you desire with PACCAR. Get started!

Division Information
The PACCAR Technical Center Summer Internship Program provides an opportunity to learn about PACCAR through a work assignment in Vehicle Calibration & System Integration. Each intern will be integrated into division and department meetings, activities and events to ensure an understanding of PACCAR and our truck brands Kenworth, Peterbilt and DAF. You will have the opportunity to make a meaningful contribution to our dynamic organization, while learning valuable engineering skills to add to your resume. At the end of your internship, you have the opportunity to present your accomplishments to your fellow interns and senior management. PACCAR provides a professional, real-life intern experience while also providing opportunities to meet other interns and participate in events at our truck companies, testing facility and more. Start your career as an intern with PACCAR today!
The Vehicle Calibration & System Integration team is responsible for the calibration, integration, and verification of vehicle level features/functionality such as cruise control, speed limiters, warnings and telltales, etc.
Internships include unique learning opportunities:
• Learn first-hand from the industry's top professionals
• Work directly with professional Engineers and Senior Managers
• Develop mentoring relationships with management
• Gain valuable hands-on experience
Job Functions / Responsibilities
• Uses engineering principles and experience to integrate, calibrate, and optimize vehicle performance functionality via in-vehicle testing of vehicle control system software
• Develops and executes test plans for requirements verification and reports any discovered defects
• Performs data analysis and summarizes results
• Coordinates with vehicle operations and electrical for vehicle test preparation (instrumentation, inspections, repairs, etc. )
• Translates customer requirements into software calibration data and configurations for the organization
• Provides technical support to the Control, Software, and Validation Teams with testing, root cause analysis, and defect resolution
• Performs software sign-off testing and thoroughly documents results
• Maintains positive working relationships with other groups and PACCAR divisions
Qualifications
Required Qualifications

• Ability to work well independently and as part of a team
• Ability to summarize technical issues and communicate effectively
• Self-directed, excellent analysis and engineering judgment required
• Organized and disciplined with ability to manage personal workload and a willingness and initiative to respond to shifting time and project demands.
• Microsoft Office skills
Desired Qualifications
• Interest in pursuing a full-time role in the automotive industry
• Knowledge of vehicle and powertrain management systems and performance
• Knowledge of automotive communication protocols: J1939, UDS, XCP, Ethernet, CAN-bus, LIN-bus
• Knowledge of in-vehicle engine calibration, data acquisition systems, OBD, and engine control systems
• Experience developing data analysis scripts
• Proficiency in using a programming or scripting language (e.g. Python, C++, or MATLAB) for developing testing and data analysis scripts
• Knowledge of diesel and electric powertrains on Class 5-8 vehicle applications
• Experience using software emulation tools to conduct testing
• Ability to travel up to 10%

Education
Degree Being Pursued:  Engineering (Mechanical, Electrical, Aerospace) preferred
(School Year: Junior or Senior would be preferred)
Additional Job Board Information
Intern Benefits
At PACCAR, we value talent and promote growth and development. We carefully consider numerous compensation factors including your education, training, or experience. The salary range for undergraduate students is $25/hr and for graduate students $30/hr. Additionally, this role is eligible for the full range of benefit options listed below.
As a U.S. PACCAR intern, you have a full range of benefit options, including:
Competitive salary and 401k with up to a 5% company match

Medical, dental, and vision plans for you and your family

Flexible spending accounts (FSA) and health savings accounts (HSA)

EAP services: including wellness plans, estate planning, financial counseling, and more

Global Fortune 500 company with a wide array of growth, training, and development opportunities

Work alongside experienced goal-oriented colleagues recognized as experts in their field
PACCAR is an Equal Opportunity Employer/Protected Veteran/Disability.