Powertrain Controls Validation Engineer Job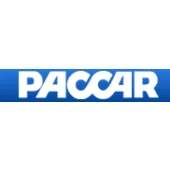 PACCAR
Mt Vernon, WA, USA
Posted on Friday, September 22, 2023
The Powertrain Validation group is responsible for validation testing of engine, transmission, vehicle, and exhaust aftertreatment hardware and software used on PACCAR trucks. Group members develop specialized roles (powertrain software, vehicle performance, aftertreatment systems, etc.) while maintaining cross-disciplinary training and knowledge.
Job Functions / Responsibilities
Serves as the lead powertrain controls validation test engineer and subject matter expert conducting testing, providing insights, test plan development, and tracking of all aspects of assigned testing.
Leads effort to develop test strategies, procedures, and processes for transmission vehicle testing.
Analyzes project requests, discusses project requirements with requestors and formulates preliminary project plans, budgets, and schedules.
Works directly with internal and external customers regarding test requests, planning, execution, and reporting.
Creates, coordinates, manages, and executes required program budgets.
Develops, tracks and reports program related metrics.
Establishes and maintains cooperative and productive work relations with truck divisions.
Specifies instrumentation equipment, vehicles, loading configurations, software versions, and data collection strategies for assigned testing.
Participates in set up of tests, data collection and analysis.
Writes reports as appropriate, incorporating results, conclusions, and recommendations.
Develops and maintains a high level of familiarity with PACCAR products and service tools.
Presents results of testing or investigative projects to divisions or management personnel.
Off-site testing requires up to 10% travel.

Qualifications
1 year of truck/automotive related work experience desired
Experience with vehicle software highly desired
Ability to manage personal workload and willingness, flexibility and initiative to respond to shifting time and project demands.
Test set and Requirements management experience desired
Ability to summarize technical issues and communicate effectively
Self-directed, excellent analysis and technical judgment required
Control System hardware and software testing desired
Education
Bachelor's Degree in a Science, Technology, Engineering, or Math (STEM) discipline required.
MS preferred
Company Information
PACCAR is a Fortune 500 company established in 1905. PACCAR Inc is recognized as a global leader in the commercial vehicle, financial, and customer service fields with internationally recognized brands such as Kenworth, Peterbilt, and DAF trucks. PACCAR is a global technology leader in the design, manufacture and customer support of premium light-, medium- and heavy-duty trucks under the Kenworth, Peterbilt and DAF nameplates and also provides customized financial services, information technology and truck parts related to its principal business.

Whether you want to design the transportation technology of tomorrow, support the staff functions of a dynamic, international leader, or build our excellent products and services, you can develop the career you desire with PACCAR. Get started!

Division Information
The PACCAR Technical Center provides engineering excellence to the truck, engine, and winch divisions of PACCAR Inc through innovative product development and testing. The Technical Center is located in the Skagit Valley about 65 miles north of Seattle, Washington.
PACCAR Benefits

As a U.S. PACCAR employee, you have a full range of benefit options including:
401k with up to a 5% company match
Fully funded pension plan that provides monthly benefits after retirement
Comprehensive paid time off – minimum of 10 paid vacation days (additional days are provided with additional seniority/years of service), 12 paid holidays, and sick time
Tuition reimbursement for continued education
Medical, dental, and vision plans for you and your family
Flexible spending accounts (FSA) and health savings account (HSA)
Paid short-and long-term disability programs
Life and accidental death and dismemberment insurance
EAP services including wellness plans, estate planning, financial counseling and more
Additional Job Board Information

PACCAR is an Equal Opportunity Employer/Protected Veteran/Disability and E-Verify Employer. At PACCAR, we value talent and promote growth and development. We carefully consider numerous compensation factors including your education, training, or experience. The salary range for the Powertrain Controls Validation Engineer is $63,000 - $94,500 annually. Additionally, this role is eligible for the full range of benefit options listed above. This position is also eligible for a holiday gift.