Embedded Control Systems Engineer Job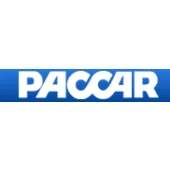 PACCAR
Software Engineering
Mt Vernon, WA, USA
Posted on Wednesday, August 9, 2023
The PACCAR Embedded Engineering Team is looking for a skilled engineer to help guide the development of powertrain management, vehicle management, Battery Electric Vehicle programs, ADAS and autonomous control systems for PACCAR trucks.

Skilled candidates will develop improved processes and standards, provide technical expertise to difficult problems, participate in software design reviews, and help develop program structure control.
This position will be a part of a global engineering team; including our Kenworth, Peterbilt, and DAF subsidiaries while residing at PACCAR Technical Center.

Job Functions / Responsibilities
Develop control system architecture, technical requirements and component design specifications for PACCAR powertrain, vehicle, and autonomous control systems.
Analyze, interpret, and provide feedback on control system architecture, requirements, designs, and verification / validation tests for conformance to product and customer requirements.
Gather data and analyze control system performance utilizing test equipment and other standard EE lab equipment for verification and validation of embedded software products.
Perform troubleshooting and first-line diagnosis of issues, detailed analysis, root-cause investigation, problem resolution and defect reporting.
Interact with team members, field technicians, suppliers and other personnel within the company and provide on-site & off-site control system support.
Work to develop professional relationships through collaboration, respect, professionalism, trust and integrity.
Lead function reviews and effectively communicate function deliverables as a scrum master.
Develop and participate in the creation of DFMEA's
Mentor and develop new team members.
Functional expertise in several vehicle functions.

Qualifications & Skills
Bachelor's Degree in a Science, Technology, Engineering, or Math (STEM) discipline required.
1-3 years of Automotive Engineering experience
Advanced degree or P.E. desired.
Candidate will be independent, motivated, demonstrate excellent analytical and written communication skills, and exercise sound engineering judgment.
Knowledge of powertrain and vehicle management and electrical systems.
Knowledge of control systems, software development and architecture on autonomous trucks or passenger vehicles
Proficiency using Java /C++/ Embedded Linux / Python and Kanzi UX/UI experience desirable
Proficiency using MATLAB/Simulink and Rational Rhapsody experience desirable
Proficiency with revision control software: GIT/ Subversion (SVN)
Proficiency with requirement management toolchains: IBM Rational DOORS Next Generation
Proficiency of automotive communication protocols, including: J1939, CAN, KWP-2000, UDS is desired.
Ability to work well independently and in a team environment with strong organizational skills.
Proven success managing workload; and willingness, flexibility, and initiative to respond to shifting time, priority, and project demands.
Ability to travel up to 15% including international travel.

Company Information

Whether you want to design the transportation technology of tomorrow, support the staff functions of a dynamic, international leader, or build our excellent products and services — you can develop the career you desire with PACCAR. Get started!

PACCAR Embedded Engineering is a rapidly expanding organization that is transforming the way control systems and software are developed for commercial vehicle applications. This includes developing the latest vehicle controls, display technology, and autonomous truck solutions that exceed customer expectations. In this position, you will collaborate with an international, cross-functional team focused on driving superior technical solutions that maximize customer uptime and operating efficiency. Successful applicants will demonstrate individual creativity in addressing challenges and opportunities while working within a supportive team to develop industry-leading solutions for the medium- and heavy-duty truck industry.
This position is located at the PACCAR Technical Center, which is in Skagit Valley, about 65 miles north of Seattle, Washington.

Division Information

Technical Center provides engineering excellence to the truck, engine, and winch divisions of PACCAR Inc through innovative product development and testing. The Technical Center is located in the Skagit Valley about 65 miles north of Seattle, Washington.

PACCAR Benefits

As a U.S. PACCAR employee, you have a full range of benefit options including:
401k with up to a 5% company match
Fully funded pension plan that provides monthly benefits after retirement
Comprehensive paid time off – minimum of 10 paid vacation days (additional days are provided with additional seniority/years of service), 12 paid holidays, and sick time
Tuition reimbursement for continued education
Medical, dental, and vision plans for you and your family
Flexible spending accounts (FSA) and health savings account (HSA)
Paid short-and long-term disability programs
Life and accidental death and dismemberment insurance
EAP services including wellness plans, estate planning, financial counseling and more

Additional Job Board Information

PACCAR is an Equal Opportunity Employer/Protected Veteran/Disability and E-Verify Employer. At PACCAR, we value talent and promote growth and development. We carefully consider numerous compensation factors including your education, training, or experience. The salary range for the Embedded Control Systems Engineer is $80,800 - $126,600 annually. Additionally, this role is eligible for the full range of benefit options listed above.