Electrical Validation Engineer (GR 25) Job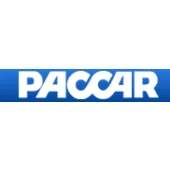 PACCAR
Other Engineering
Mt Vernon, WA, USA
Posted on Wednesday, July 12, 2023
Requisition Summary
The successful candidate will manage validation projects for vehicle electrical components and systems. The engineer will define test requirements, design and construct lab test setups, and document results. This position communicates with multiple levels of management, external suppliers, customers, and project stakeholders.
Company Information
PACCAR is a Fortune 500 company established in 1905. PACCAR Inc is recognized as a global leader in the commercial vehicle, financial, and customer service fields with internationally recognized brands such as Kenworth, Peterbilt, and DAF trucks. PACCAR is a global technology leader in the design, manufacture and customer support of premium light-, medium- and heavy-duty trucks under the Kenworth, Peterbilt and DAF nameplates and also provides customized financial services, information technology and truck parts related to its principal business.
Whether you want to design the transportation technology of tomorrow, support the staff functions of a dynamic, international leader, or build our excellent products and services, you can develop the career you desire with PACCAR. Get started!

Division Information
The PACCAR Technical Center provides engineering excellence to the truck, engine, and winch divisions of PACCAR Inc through innovative product development and testing. The Technical Center is located in the Skagit Valley about 65 miles north of Seattle, Washington.
Job Functions / Responsibilities
• Plans, coordinates, and conducts projects of moderate scope with minimal supervision.
• Analyzes project requests, discusses project requirements with requestors, and formulates preliminary project plans, budgets, and schedules.
• Designs fixtures and specifies instrumentation, equipment, and data requirements.
• Assembles resources required for testing; works to resolve resource conflicts.
• Participates in set up of tests, verifies that test equipment and instrumentation meets specified requirements and performs preliminary data checks.
• Participates in data collection and analysis.
• Writes reports, as appropriate, incorporating results, conclusions, and recommendations.
• Undertakes tasks on projects of significant scope. May undertake larger projects with appropriate supervision. May take responsibility for major program activities.
• Develops and improves test methodologies.
• May present results of test or investigative projects to divisions or management personnel.
• Fosters good communications.
• Establishes and maintains cooperative and productive work relations with all other departments.
• Communicates with manager, peers, and division personnel of work progress, support, problems, scheduling conflicts, or opportunities of which they should be aware.
• Travel up to 10%
Qualifications
• Minimum four years of experience validating electrical and embedded control systems or similar applicable experience
• Knowledge of electrical circuit analysis fundamentals
• Experience using typical electrical lab equipment (digital voltmeters, oscilloscopes, signal generators, etc)
• Familiarity with Controller Area Network (CAN) operation, especially J1939 protocol
• Ability to work well in a team environment
• Ability to summarize technical issues and communicate effectively
• Ability to manage personal workload and willingness, flexibility and initiative to respond to shifting time and project demands
• Self-directed, excellent analysis and technical judgment required
• Strong presentation skills
Preferred Qualifications & Skills
• LABView, Kvaser T-Programming, and/or MATLAB experience
• Experience with electric vehicle powertrains and battery systems
• Automotive industry testing and validation experience
Education
BS Degree in Electrical Engineering or equivalent
U.S. Benefits
PACCAR Benefits
As a U.S. PACCAR employee, you have a full range of benefit options including:
401k with up to a 5% company match

Fully funded pension plan that provides monthly benefits after retirement

Comprehensive paid time off – minimum of 10 paid vacation days (additional days are provided with additional seniority/years of service), 12 paid holidays, and sick time

Tuition reimbursement for continued education

Medical, dental, and vision plans for you and your family

Flexible spending accounts (FSA) and health savings account (HSA)

Paid short-and long-term disability programs

Life and accidental death and dismemberment insurance

EAP services including wellness plans, estate planning, financial counseling and more
Additional Job Board Information
PACCAR is an Equal Opportunity Employer/Protected Veteran/Disability and E-Verify Employer. At PACCAR, we value talent and promote growth and development. We carefully consider numerous compensation factors including your education, training, or experience. The salary range for the Electrical Validation Engineer is $80,800 - $126,600 annually. Additionally, this role is eligible for the full range of benefit options listed above.
#LI-MH1