Control Systems Engineer Job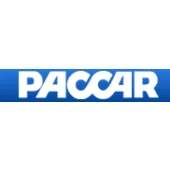 PACCAR
Software Engineering
Mt Vernon, WA, USA
Posted on Sunday, July 9, 2023
The Control Systems Engineer specifies and develops test plans for embedded vehicle controllers. This role is responsible for working with requirements authors to develop test cases that verify required software functionality. The Engineer will coordinate and track coverage of testable requirements, recommend test scope based on risk, verify and document defects. This position communicates with multiple levels of management, customers and project stakeholders.
Job Functions / Responsibilities
Plans, coordinates, and conducts projects of small to moderate scope with minimal supervision
Ensures requirements are covered by executable test cases while enforcing Spice compliance when applicable
Recommends best test method (HIL or vehicle) based on engineering judgement and capabilities
Tracks expected implementation dates for functions and requirements assigned to them
Tests defects for closure and provide stakeholders with input on customer impact
Ensures requirements in test scope are reviewed for testability
Has proficiency in test environment and test execution
Has proficiency in software quality assurance methodologies
Fosters excellent communication, establishes and maintains cooperative and productive work relations with other working groups
Local travel in the Puget Sound area up to 10%, domestic and international travel up to 5%
Qualifications & Skills
BS Degree in Computer Engineering, Electrical Engineering, Computer Science, or applicable field
Entry Level to 3+ Years of applicable experience in test development and execution
Familiar with quality assurance methodologies
Ability to work well in a team environment
Ability to summarize technical issues and communicate effectively
Ability to manage personal workload and willingness, flexibility and initiative to respond to shifting time and project demands
Strong presentation skills

Company Information

PACCAR is a Fortune 500 company established in 1905. PACCAR Inc is recognized as a global leader in the commercial vehicle, financial, and customer service fields with internationally recognized brands such as Kenworth, Peterbilt, and DAF trucks. PACCAR is a global technology leader in the design, manufacture and customer support of premium light-, medium- and heavy-duty trucks under the Kenworth, Peterbilt and DAF nameplates and also provides customized financial services, information technology and truck parts related to its principal business.

The PACCAR Technical Center provides engineering excellence to the truck, engine, and winch divisions of PACCAR Inc through innovative product development and testing. The Technical Center is located in the Skagit Valley about 65 miles north of Seattle, Washington.
Whether you want to design the transportation technology of tomorrow, support the staff functions of a dynamic, international leader, or build our excellent products and services — you can develop the career you desire with PACCAR. Get started!
PACCAR Benefits
As a U.S. PACCAR employee, you have a full range of benefit options including:
401k with up to a 5% company match
Fully funded pension plan that provides monthly benefits after retirement
Comprehensive paid time off – minimum of 10 paid vacation days (additional days are provided with additional seniority/years of service), 12 paid holidays, and sick time
Tuition reimbursement for continued education
Medical, dental, and vision plans for you and your family
Flexible spending accounts (FSA) and health savings account (HSA)
Paid short-and long-term disability programs
Life and accidental death and dismemberment insurance
EAP services including wellness plans, estate planning, financial counseling and more
Additional Job Board Information

PACCAR is an Equal Opportunity Employer/Protected Veteran/Disability and E-Verify Employer. At PACCAR, we value talent and promote growth and development. We carefully consider numerous compensation factors including your education, training, or experience. The salary range for the Control Systems Engineer is $63,000 - $94,500 annually. Additionally, this role is eligible for the full range of benefit options listed above.