Transition Support Faciltator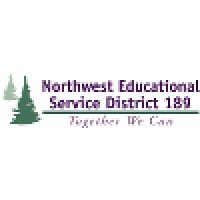 Northwest Educational Service District
People & HR · Part-time
Everett, WA, USA
20 – 24 USD per hour
Posted on Tuesday, March 14, 2023
Snohomish Detention Center (Denney) 2801 10th Street, Everett, WA 98201
The NWESD values a racially and culturally inclusive staff that reflects the diversity of those we serve.  We believe this strengthens our organization, stimulates creativity, promotes the exchange of ideas, and enriches staff engagement.
Summary:
The Transition Facilitator, under the direction and supervision of the building administrator or other certificated staff members, performs tasks related to academic and transition services for students exiting County or State-operated institutions to schools served by local educational agencies. This position focuses on facilitating educational re-entry at the local K-12 level, and also provides support for successful reentry of youth offenders into postsecondary education or vocational and technical training programs or securing employment, as appropriate to their identified skill and education level.
Essential Functions:
Facilitates students' reenrollment and return to local education agency.
Assists students in resume writing, making business contacts, and portfolio maintenance.
Assists with the organization, implementation, and supervision of students in academic and vocational or transition activities.
Assists in coordination of transition supports with employers, parent, students, transportation, and community, youth-support agencies.
Monitors student behavior and assist in maintaining an orderly classroom atmosphere for the purpose of providing an optimum learning environment.
Maintains confidentiality of student records and refers questions regarding district, agency, and NWESD operations to supervisor for response.
Interacts positively, professionally, and consistently with students, staff, parents, and the community.
Maintains detailed records of transition activities throughout contact duration with students in transition & submits monthly summary reports as directed by supervisor.
Coordinates efforts with Educational Advocates responsible for on-going transition support.
Performs variety of clerical tasks, including maintaining student applications, permission forms, and hourly records of experience, and assist with coordinating and compiling portfolio information.
Provides support for work-study students, including consultation with employers, job analysis and training assistance, and job coaching support.
Assists in coordinating transportation for work-experience students to and from job sites.
Accompanies students to appointments, job sites, or other off-campus activities to assess social and employability needs.
Accompanies students to job sites; observes performance; oversees work training; and provides instruction and assistance accordingly.
Demonstrates professionalism through punctuality and minimal absences; and adheres to employee responsibilities outlined in the policy and procedures of employer and partner agencies where employee may perform responsibilities.
Performs related duties as assigned. Related duties may not specifically be listed but are within the general occupational series and responsibility level typically associated with the employee's classification of work.
Required knowledge, skills, and abilities:
Knowledge of task analysis and job coaching concepts.
Knowledge of disability and functional limitations for at-risk youth.
Knowledge of employer vision, mission, and employment requirements.
Knowledge of local and federal laws related to Title 1, Part D services for neglected and delinquent youth.
Knowledge of State and Federal regulations and applicable codes related to Equal Employment Opportunity.
Knowledge of computer software programs necessary to maintain student data for Federal reporting and communicate with parents and other professionals in written form.
Knowledge of behavior modification and de-escalation techniques.
Interpersonal skills using tact and courtesy to maintain professional relationships with partners.
Ability maintain and submit data records in a timely and organized manner.
Ability to operate standard word processing and data management programs, computers, and general office equipment with proficiency and accuracy.
Ability to interpret and analyze career exploration and employment abilities, interests, strengths, and employment challenges of participating students.
Ability to work independently.
Ability to be creative, make professionally sound decisions and function as an effective member of a team.
Apply sound problem solving and decision-making skills.
Ability to be diplomatic with employers, staff, students, parents and consumers.
Ability to travel to fulfill the essential functions of the position.
Working Conditions/Physical Requirements:
While performing the duties of this job, the employee is regularly required to walk; stand; sit; talk; hear; and use the hands to handle, finger, or feel objects, tools, or controls.  Occasionally the employee must crouch or kneel and exert or lift up to 35 pounds.  Successful performance requires specific vision abilities that include close vision, distance vision, and peripheral vision.
Hazards: Typically, the noise level in the work environment is moderate.  There are no unusual environmental conditions.  Work is typically performed in an office/classroom environment, and employee is required to deal with a wide range of student achievement and behavior; required to be flexible with tasks and priorities; may need to deal with distraught or difficult individuals; potential exposure to ordinary infectious diseases carried by students.
Qualifications
Minimum of an Associate's degree, or at least sixty (60) semester hours from an accredited institution of higher education (official transcript required to validate education), supplemented by two (2) years progressively knowledgeable and responsible experience working with high-risk and/or special education youth. Candidate must have experience with emphasis on teaching appropriate behaviors and work/life skills for student's future employability; organization and technology skills sufficient to perform related clerical and project management responsibilities; and ability to effectively communicate program goals and objectives orally and in writing.  Certifications and training in CPR, first aid, behavioral management, and aggression control techniques as applicable to assigned duties and area of responsibility required. Oral and written proficiency with Spanish language preferred. WSP/FBI criminal history background clearance required. Valid Washington State driver's license and proof of liability insurance & acceptable driving record required.
Employment Conditions and Benefits
This 220 day position runs September through July annually, and resumes just before each school year. The shift will be M-F, 6 hour days, and although part-time, this position is eligible for vacation, paid holidays, full benefits and retirement. Start date will determine actual days worked in the fiscal year. This position will serve Snohomish Detention 80% of the time and Skagit Detention (or virtual) 20% of the time.
Health benefits are effective on the first of the month following start date, which includes Medical/Vision Healthcare, Dental with 100% paid premiums for employee and eligible dependents, Long Term Disability, Basic Life Insurance $35k (w/voluntary additional coverage), WA State Dept. of Retirement Systems Membership - Schools Employees' Retirement System (SERS), Deferred Compensation Program (DCP) offering 457 deferred savings plan, American Fidelity supplemental plans including Flexible Spending Accounts for medical and dependent Care, Short Term Disability, Accident, & Cancer plans, Voluntary Employees' Benefits Association (VEBA) participation, Employee Assistance Program, Professional Development, Continuing Education, Perks and discounts: (Including but not limited to, AT&T, T-Mobile, Land's End, Dell, & Home Street Bank). Annual Paid Leave is prorated based on start date. For full - (9-10) Vacation days are rolled in to the annualized salary per calendar/fiscal year, (10) Sick days, (1) Floating Holiday, (11) observed Holidays, Bereavement Leave, Jury Duty Leave,
Salary Range
Salary Schedule I ($20.34 - $22.91 per hour)
How to Apply
Submit a complete application at nwesd.org/jobs. Applications for this position must include:
Letter of Interest
Resume
Copies of Official Transcripts
Other documents may be included at your discretion
Northwest Educational Service District is an equal opportunity employer.
See more open positions at Northwest Educational Service District