Mental Health Professional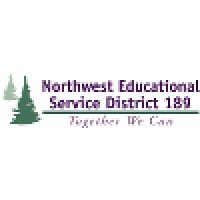 Northwest Educational Service District
People & HR · Part-time
Bellingham, WA, USA
Posted on Friday, February 24, 2023
The Mental Health Professional works collaboratively with staff, parents, and students to implement comprehensive clinical mental health and behavioral support services. The Mental Health Professional utilizes evidence-based practices, in response to identified student needs and Individualized Education Plans (IEPs) while working with others to align the efforts of educators, caregivers, community agencies, or other service providers in meeting behavioral support goals.
Essential Functions:
Duties listed are intended to provide a summary of the major duties and responsibilities of this position. Incumbent(s) may not perform all duties listed and may be required to perform additional duties not listed, but within the general scope of the position.
Provides mental health diagnostic assessment and support for students in a school-based setting.
Helps students to more effectively understand and manage emotions and behaviors through the implementation of Cognitive Behavioral and/or other evidence-based practices.
Creates Mental Health Treatment Plans in support of student behavioral health goals.
Assess student's strengths and needs using applicable screening tools.
May provide support to students individually and in the classroom setting. Delivers positive and relevant instruction and feedback to students.
Measures student progress towards goals.
Works with student's caregivers and support team members to develop continuity and alignment in behavioral health goals.
When designated, provides case management, and serves as a contact for other agencies and service providers interacting with specific students.
Serves as a member or the IEP and/or school-based teams as appropriate and other staff/consultation meetings.
May work in collaboration with school counseling, administrators, educators, and specialists to develop and implement effective behavioral/emotional support plans for students, to include participating in IEP planning or consultations as needed.
Provides individual and/or group counseling services to students as determined necessary and appropriate according to the treatment plan and/or the IEP.
Required knowledge, skills, and abilities:
Knowledge of the field of assignment sufficient to perform completely and accurately the full scope of responsibility as illustrated by example in this position description.
Familiarity with Community and/or Education-based Mental Health treatment programs.
Knowledge of effective techniques used in the assessment of students with social/emotional development and educational difficulties or at-risk behaviors.
General and special education principles and practices.
Knowledge of individual, group, crisis counseling/consultation practices and procedures.
Experience with effective strategies to manage and change student behavior consistent with program expectations and procedures.
Knowledge of basic electronic health record systems.
Knowledge of evidence-based programs and practices for high-risk/emotionally and behaviorally challenged students.
Knowledge of effective team processing, leadership, and decision-making techniques.
Ability to utilize standardized and formative assessments to evaluate students' social-emotional development and assist teachers and parents or caregivers in providing appropriate support.
Ability to promote positive public relations between the school, staff, students, parents, and community.
Ability to work collaboratively and coordinate with service agencies, school district administrators/staff, and other support agencies that may have direct and/or indirect impact on individual student needs.
Ability to problem-solve, intervene responsibly, and constructively manage crisis and high stress situations.
Ability to work independently using effective time management and organizational skills.
Ability to communicate effectively in both oral and written format.
Working Conditions/Physical Requirements:
Work is performed primarily indoors within a controlled environment. Travel may be required within assigned geographic areas of NWESD region to complete essential functions and position requirements. Services may be delivered with a combination of in-person and telehealth. Occasional evenings and weekends may be required. Lifts and carries a maximum of 30 pounds. Adequate manual and finger dexterity, hearing, speech, and vision are necessary to perform the essential functions of this position.
Hazards: Due to the nature of the population of the school, hazards include but are not limited to exposure to weapons, threats, verbal abuse, hitting, fighting, throwing of objects, etc. May be required to deal with distraught individuals.
Employment Conditions and Benefits
The Mental Health Professional position is on a school year schedule, with 180 workdays during the school year and approximately 10 workdays during school breaks/summer months.
Health benefits are effective on the first of the month following start date. Benefits for this position are are as follows: Medical/Vision Healthcare, Dental with 100% paid premiums for employee and eligible dependents, Annual Paid Leave - (12) Sick days, (1) Floating Holiday, Bereavement Leave, Jury Duty Leave, Long Term Disability, Basic Life Insurance $35k (w/voluntary additional coverage), WA State Dept. of Retirement Systems Membership - Teachers' Retirement System (TRS) or Schools Employees' Retirement System (SERS), Deferred Compensation Program offering 457 deferred savings plan, American Fidelity supplemental plans including Flexible Spending Accounts for medical and Dependent Care, Short Term Disability, Accident, & Cancer plans, Voluntary Employees' Benefits Association (VEBA) participation, Employee Assistance Program, Professional Development, Continuing Education, Perks and discounts include, but not limited to: AT&T, T-Mobile, Land's End, Dell, & Home Street Bank.
Annual salary depends on license status and years of experience in a similar role, and is paid on a consistent monthly basis, extending over school breaks and summer months when not working.
Schedule III, Range 2 (Intern), Non-exempt Schedule III, Range 9 (Associate), Exempt Schedule III, Range 14b (Licensed), Exempt
Salary Range
Schedule III, Range 2 or 9 or 14b, ($53,488.80 - $96,489.60)
How to Apply
Submit a complete application at nwesd.org/jobs. Applications for this position must include:
Letter of Interest
Resume
Copies of Official Transcripts
Copy of current WA Dept of Health License
Other documents may be included at your discretion
Northwest Educational Service District is an equal opportunity employer.
See more open positions at Northwest Educational Service District