School District Business Services Assistant Manager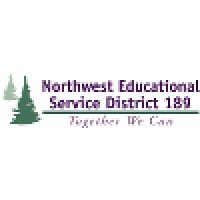 Northwest Educational Service District
Accounting & Finance
Anacortes, WA, USA
92,643 – 104,332 USD per year
Posted on Monday, October 17, 2022
https://www.nwesd.org/job/sd-businessservicesasstmgr/
***********Position Pending Board Approval – October 2022 ***********
Provides business management services, under the direction of the School District Business Services Manager, for contracted local school district(s) in areas of budget preparation, statistical and financial reporting, financial consulting, and auditing so that school districts can more efficiently and effectively provide a quality education to students by better utilizing the financial resources available.
Essential Functions:
Under the direction of the School District Business Services Manager provides advice, consultation, coordination, analysis, review and/or business management functions to help school district(s) with:
annual budget expenditure and revenue estimates as well as modifications thereto for all fund entities (e.g., OSPI forms F-203, F-195, F-195F, F-200);
annual statement of financial position (e.g., OSPI form F-196);
annual schedule of federal awards (e.g., SAO SEFA) ; and
annual personnel report (e.g., OSPI form S-275).
Under the direction of the School District Business Services Manager coordinates, analyzes, reviews and/or monitors business management functions to assist the school district(s) in its(their) efforts to comply with state statutory and regulatory requirements. Duties assigned may include the following:
data entry of individual personnel data regarding experience and educational attainment;
create spreadsheets for tracking, reconciling, and streamlining data;
calculate investment purchases and liquidations, prepare related forms for review/approval;
calculate, prepare, and, after proper approval, enter journal vouchers, budget revisions and other accounting transactions in the accounting system;
prepare general ledger account reconciliations, research of accounting transactions and prepare reports as requested;
monthly reconciliation of county treasurers' monthly report to district monthly financial position;
compliance with maintenance of effort and supplanting of funds requirements for affected programs;
monthly financial and personnel reports for all fund entities;
reconciliation of the individual program direct and indirect expenditures to program revenue;
grant management budget applications and claims for reimbursement of compensatory education and special support services programs including, but not limited to, special education, Title 1, learning assistance, food services, and transportation;
review of data input for and creation of accounts payable warrants, 1099 flagging and preparation of all related reports;
review of processing of all payroll related materials including deductions, creation of payroll warrants, verification of payroll information, quarterly tax reporting, preparation and reconciliation of all payroll related reports, including retirement reporting and reconciliation, and annual W-2 process; and other business management activities as assigned.Provides ongoing financial projections to include but not limited to, student enrollment, financial impact of legislative changes, levy calculations, cash flow projections and other projections and reports necessary to provide a clear understanding of the status of district finances. Assists in the development of fiscal policies and procedures. Attends School District Board meetings in the School District Business Services Manager's absence. Performs related duties as assigned. Related duties may not specifically be listed but are within the general occupational series and responsibility level typically associated with the employee's classification of work.
Required knowledge, skills, and abilities:
Knowledge of the principles and practices of governmental accounting through formal education.
Knowledge of pertinent laws, rules, and regulations related to public agency record keeping, accounting, and budgetary records, specifically in school districts.
Knowledge of auditing rules and regulations within the public sector.
Knowledge of local, state and federal agencies and the services provided in relation to the essential functions of the position.
Knowledge of general office practices and procedures.
Knowledge of effective leadership and presentation techniques.
Knowledge of computer software and accounting programs as they pertain to data collection, transfer, and retrieval.
Ability to read, interpret, and apply rules, regulations, and directives, and then communicate such to the appropriate school district personnel in an effective manner.
Ability to work with existing computer programs including word processing, spreadsheets, data bases, and internet applications.
Ability to prepare accurate, clear and concise statistical statements and reports
Ability to work independently using highly effective time management and organizational skills.
Ability to use tact, discretion, and courtesy in work with fiscal staff in school districts, as well as with the Office of the Superintendent of Public Instruction, State Auditors, County Treasurer and Assessor.
Ability to work with a high degree of accuracy and attention to detail.
Ability to communicate effectively in both oral and written format.
Ability to establish and maintain effective working relationships with co-workers, school district staff, OSPI staff, State Auditor's, and County offices.
Working Conditions/Physical Requirements:
The work will be supporting school districts located offsite from the official workstation. Work is performed primarily in an office environment; however, travel may be required for on-site visits to school districts being served, training sessions, workshops, and conferences. Lifts a maximum of 30 pounds. Adequate manual and finger dexterity, hearing, speech, and vision are necessary to perform the essential functions of this position.
_Hazards: _ Those present in a normal office environment; no known significant hazards outside of driving in adverse weather conditions.
Qualifications
A Bachelor's Degree in Finance, Business Administration, or related field with a minimum of four years of progressively responsible accounting or related experience is required. Experience in Washington State school district business operations is preferred. An equivalent combination of education and experience may be substituted which provides the skills, knowledge, and abilities to perform the essential functions of the position. WSP/FBI criminal history background clearance required. Valid Washington State driver's license and proof of liability insurance required.
Employment Conditions and Benefits
Full time position, 8 hours per day, M-F, 260 days per year
Per Governor's Proclamation 21-14.1, all employees working for public and private K-12 schools in Washington must be fully vaccinated* against COVID-19 or obtain a religious or medical accommodation by October 18, 2021. Please be advised that all candidates offered positions within the NWESD will be required to comply with this order. *You are considered fully vaccinated 2 weeks after your final dose of the vaccination.
Salary Range
Schedule III, Range 8 ($92,643.20 - $104,332.80)
How to Apply
Submit a complete application at https://www.nwesd.org/jobs. Applications for this position must include:
Letter of Interest
Resume
Other documents may be included at your discretion