Student Assistance Professional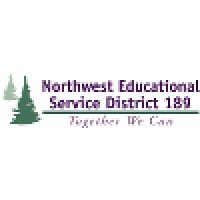 Northwest Educational Service District
Administration, People & HR, Customer Service, Operations · Part-time
Sultan, WA, USA
33 – 38 USD per hour
Posted on Tuesday, July 26, 2022
Location
100 Turk Dr, Sultan, WA 98294
Position Summary
The Student Assistance Professional will work collaboratively with the NWESD Behavioral Health and Prevention Services Director and local school district administration to implement comprehensive school prevention and intervention services in elementary, middle, and/or high schools. The Student Assistance Professional will implement evidence-based and best practices, in response to identified needs and/or specific grant requirements as applicable and support program development and implementation for at-risk students. The Student Assistance Professional will also provide coordinated service supports to children, families, and partner agencies to promote personal and social-emotional development for participating children/youth and to advance positive and productive learning environments.
Essential Functions:
Conduct screenings, assessments, interventions, and referrals within applicable laws and NWESD policies and performance standards for the purpose of identifying and addressing behavioral health and substance misuse issues within assigned student population.
Participate in a variety of committees and activities (e.g. Student Assistance, Multi-Disciplinary, Re-entry, and IEP meetings) for the purpose of providing information in the area of behavioral health prevention, intervention, and treatment.
Provide support interventions to students for the purpose of addressing and resolving behavioral health issues and substance misuse as needed.
Assist in providing Tier I and II interventions to elementary, middle, and/or high school students.
Provide individual and family counseling services within the student assistance framework.
Communicates and solicits assistance from county prevention officials, law enforcement personnel and related social service agencies that address substance abuse or violence prevention in youth.
Provide consultation and assists parents in accessing resources in order to enhance the social/emotional development of participating children/youth, including access to professional mental health and substance disorder treatment services.
Deliver Project Success curriculum, and other relevant classroom presentations to elementary, middle, and/or high school students.
Provide onsite counseling for students and families in crisis, as needed.
Maintain a visible presence on campus and educate school staff, students, and parents on mental health/substance misuse topics to increase student awareness, identification, referral, and service delivery.
Support the implementation and culture of a Positive Behavioral Intervention System (PBIS).
Coordinate with school staff, health, social and mental health agencies to identify clients, and develop a referral system to use within the school environment.
Assist teachers with integration of classroom activities to promote social skill development.
Assist in developing drug and alcohol related policies at schools when needed.
Maintain accurate individual client records for the purpose of compiling and documenting activities in compliance with state and federal funding requirements.
File reports and other required documents in an accurate and timely manner in accordance to state and federal funding requirements.
Maintain confidentiality of student and agency records.
Performs related duties as assigned. Related duties may not specifically be listed but are within the general occupational series and responsibility level typically associated with the employee's classification of work.
Qualifications
Bachelor's degree required with focus on Counseling, Psychology, Social Work, Education, Human Services or Public Health preferred. One year of experience in the school setting or in community services working with youth, experience working in the substance prevention and/or treatment field preferred. Successful experience in working with and collaborating with community agencies. Other preferred qualifications include WA State Chemical Dependency Professional Certificate with experience working as a school-based substance abuse intervention specialist; OR, Bachelors' Degree in Education with a minimum 15 hours' training in alcohol and other drug abuse issues; OR, WA State licensed psychologist as defined under RCW 18.83, have or qualify for WA ESA school counseling certificate, social worker, psychologist; OR, LICSW, LMHC, LMFT and/or children's mental health specialist as defined by RCW. WSP/FBI criminal history background clearance required. Valid Washington State driver's license and proof of liability insurance required.
Employment Conditions and Benefits
190 days per year position, with calendar schedule based on needs at Monroe High School, Monroe, WA.
Working Conditions/Physical Requirements: Work is performed approximately 90% in an office/school environment and approximately 10% traveling within assigned geographic areas of the NWESD region to complete essential functions and position requirements. Evenings and some weekends are required. Lifts and carries a maximum of 30 pounds. Adequate manual and finger dexterity, hearing, speech and vision are necessary to perform the essential functions of this position.
Hazards: Those present in a normal office environment. Routine travel may pose potential hazards including driving in inclement weather.
Per Governor's Proclamation 21-14.1, all employees working for public and private K-12 schools in Washington must be fully vaccinated* against COVID-19 or obtain a religious or medical accommodation by October 18, 2021. Please be advised that all candidates offered positions within the NWESD will be required to comply with this order. *You are considered fully vaccinated 2 weeks after your final dose of the vaccination.
Salary Range
Schedule II, Range 12b for the 2022-23 school year ($33.87 - $38.14 per hour/prorated annual salary based on days worked)
How to Apply
Submit a complete application at nwesd.org/jobs. Applications for this position must include:
Letter of Interest
Resume
Copies of Official Transcripts
Other documents may be included at your discretion