MTSS Implementation Coordinator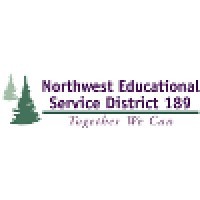 Northwest Educational Service District 189
People & HR · Part-time
Concrete, WA, USA
Posted on Wednesday, November 1, 2023
Summary
Multi-Tiered System of Supports (MTSS) is a framework for enhancing the implementation of evidence-based practices to achieve important outcomes every student.
This Multi-Tiered System of Supports (MTSS) Coordinator is primarily responsible for facilitating a process with a district and their schools to build capacity to implement durable systems of supports (i.e., aligning academic and behavioral support for students at tiers one, two, and three). The Coordinator will participate in a cohort where they will receive ongoing professional development and support to become a critical member of the district implementation team. The Coordinator will be expected to provide the training and coaching necessary to support district and school-level implementation using the Tiered Fidelity Inventory (or similar measure).
We encourage you to learn more about the beautiful community of Concrete https://concrete-wa.com/
Learn more about the statewide effort to scale MTSS : https://ospi.k12.wa.us/student-success/support-programs/multi-tiered-system-supports-mtss
Northwest Educational Service District 189 is an equal opportunity employer.