Family Engagement and Service-Learning Specialist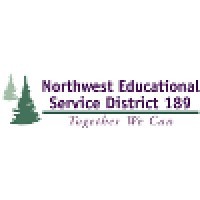 Northwest Educational Service District 189
Part-time
Arlington, WA, USA
73,735 – 84,892 USD per year
Posted on Tuesday, September 12, 2023
Summary:
The Family Engagement and Service-Learning Specialist works in concert with staff from Western Washington ESDs, OSPI, local districts, communities, parents, and district Parent Advisory Councils to support educators through wrap around case-management assistance, technical assistance, and collaborative project development in the areas of family engagement, development of parent advisory councils, learning data, and best practices to increase student achievement, sense of belonging, asset based approaches, and culturally responsive teaching to ultimately increase graduation rates for student placed out-of-district.
Essential Functions:
Duties listed are intended to provide a summary of the major duties and responsibilities of this position. Incumbent(s) may not perform all duties listed and may be required to perform additional duties not listed, but within the general scope of the position.
· Support the NWESD and department equity goals to ensure equitable experiences and promote a culture of inclusivity and belonging that embraces the contributions of all team members through learning, advocating, and participating in equity-related initiatives.
· Act as a liaison and facilitator between the NWESD co-op program, school district partners, parents, and community service-learning partners.
· Use the Family Engagement Framework to provide school districts' administrators technical assistance in forming, implementing, and evaluating annual strategic goals.
~~·~~ Monitor progress and attendance of students/at-risk students in high school; assist students in developing and achieving educational goals; provide social skills training and student assistance services to students.
· Maintain contact with administrators and other staff of school districts and educational programs within each county; act as an advocate of transition students/at-risk students enrolled in public school; provide consultation and training regarding delinquent youth to education program staff as needed; may serve as liaison between parents and education programs.
· Provide technical assistance to school administrators in selecting or designing appropriate supplemental services to meet the unique needs of out-of-district placed students, including, but not limited to; data analysis, education program guidance, supplemental academic/non-academic services, family engagement, program planning, implementation, and evaluation measures.
· Provide family activities focused on ELA and Math support in the home.
· Provide district support to create a strong service-learning team and create and keep outreach and engagement with parents.
· Work with students directly for one-on-one tutoring, GED preparation, or career counseling as needed.
· Assist schools or districts in identifying 'priority for services' (PFS) students and develop program plans for supplemental services directed to PFS students and other out-of-district placed students.
· Maintain knowledge of available educational support services and programs; provide information regarding services to students, parents, and detention. Develop and prepare manuals and grant proposals as required.
Required knowledge, skills, and abilities:
· Knowledge of effective family engagement models and practices, two-way communication, and community-based decision-making processes.
· Knowledge of the requirements, qualifications, and offerings of learning programs within communities.
· Knowledge of child and adolescent development.
· Knowledge of laws and regulations in Title I.
· Skill in using computer hardware and software programs, applications specific to the educational environment, as well as experienced in word processing, spreadsheets, and audio-visual equipment.
· Skill in supporting school districts to meaningfully engage family members as partners for planning, implementing, and evaluating education programs.
· Skill in practicing data-driven decision making.
· Skill in engaging groups across cultures and with varying degrees of familiarity with US school systems.
· Ability to create culturally responsive environments for families to be welcomed as partners in schools.
· Skill in navigating options to ensure equitable access for students with IEPs to appropriate out-of-district learning programs.
· Skill in effective professional development/training practices appropriate to adult audiences.
· Ability to collaborate at school, district, educational service district or county level.
· Ability to offer current school, family and community service-learning assessments, strategies, and research.
· Ability to use continuous improvement models.
· Ability and willingness to work flexible hours when required. Occasional evening and weekend hours may be required to implement program intervention strategies.
· Familiarity with drug and alcohol treatment resources in the community, including 12-step programs.
· Knowledge of laws relating to child abuse and neglect, and the ability to effectively intervene.
· Knowledge of and experience with school-based substance abuse and violence prevention and intervention strategies are highly desired.
· Ability to establish and maintain effective working relationships with co-workers, other NWESD departments, local education association personnel, OSPI/ESD staff, professional organization members, workshop/conference presenters, vendors, and the public.
Qualifications:
Bachelor's degree with focus on Social Work, Education, Human Services, Public Health or significant experience within Education, Social Work, Human Services, Sociology, or related field, or an AA/AAS degree in same fields and progressively responsible job-related experience (with family engagement and navigating educational systems) required. WSP/FBI criminal history background clearance required. Valid Washington State driver's license and proof of liability insurance required.
Working Conditions/Physical Requirements:
Work is performed primarily in an office environment; however, travel is required (including some overnight travel) to local school districts across western Washington for workshops, with some meetings and conferences extending to the Eastern Washington region. Personal vehicle is required for transportation to various sites. Sitting and standing for extended periods of time may be required. Lifts and carries a maximum of 40 pounds. Adequate manual and finger dexterity, hearing, speech, and vision are necessary to perform the essential functions of this position.
Hazards: Those present in a normal office environment. Routine travel may pose potential hazards including driving in inclement weather
Northwest Educational Service District 189 is an equal opportunity employer.