Attendance & Reengagement Specialist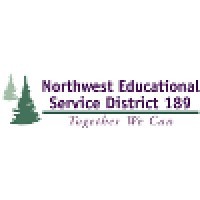 Northwest Educational Service District 189
People & HR · Part-time
Concrete, WA, USA
51,300 – 57,790 USD per year
Posted on Thursday, August 3, 2023
This position will support the Concrete School District in Skagit County.
Concrete School District 45389 Airport Way Concrete, WA 98237
Under the direction of the Behavioral Health & Prevention Services Director, the Attendance and Reengagement Specialist is responsible for the development, coordination, and implementation of the Attendance and Reengagement grants and programs across the NWESD region.
Essential Functions:
Trains staff on student attendance, reengagement and truancy activities.
Provides training and consultation across the state on best-practice truancy programs, reengagement, and juvenile court partnerships.
Leads the implementation of Parent Project parenting classes.
Provides training and support services to regional districts receiving OSPI Attendance grants.
Partners with NWESD programs to integrate equity, school improvement, Multi-Tiered System of Supports (MTSS) and other related topics into the Attendance and Reengagement work.
Participates in state level coordination teams as organized by OSPI, representing the NWESD.
Maintains accurate records of student progress, attendance, and other required
Participates in, and leads staff and team meetings, in-service programs, workshops, and
May provide direction and oversight to program volunteers and
Performs related duties as assigned. Related duties may not specifically be listed but are within the general occupational series and responsibility level typically associated with the employee's classification of work.
Required knowledge, skills, and abilities:
Knowledge of professional development/training practices appropriate to an adult audience.
Knowledge of inclusionary practices and MTSS.
Knowledge of issues regarding equity for marginalized and family groups including ability, identification, race, ethnicity, and gender orientation.
Skill in communicating effectively with parents and community members.
Ability to collaborate and work within teams at school, district, region, and state level.
Ability to work flexibly with diverse individuals and/or groups in a wide variety of circumstances.
Ability to analyze issues, problem solve, and create action plans both independently and with a team.
Ability to set priorities and meet deadlines.
Ability to be flexible, working occasional evenings and/or weekends.
Ability to maintain confidentiality.
Ability to develop and maintain positive relationships.
Working Conditions/Physical Requirements:
Work is performed approximately seventy-five percent (75%) in an office environment and approximately twenty-five percent (25%) traveling within region. May transport students and conduct home visits. Lifts and carries a maximum of twenty (20) pounds.  Adequate manual and finger dexterity, hearing, speech, and vision are necessary to perform the essential functions of this position.
Qualifications:
Bachelor's Degree in Juvenile Justice, Education, Psychology, Human Development or related field. Experience working in student attendance, reengagement, and truancy programs highly desired. Staff supervision experience preferred. WSP/FBI criminal history background clearance required. Valid Washington State driver's license and proof of liability insurance required.
Northwest Educational Service District 189 is an equal opportunity employer.