Migrant Health Nurse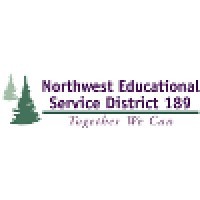 Northwest Educational Service District 189
Operations · Part-time
Whatcom County, WA, USA · Bellingham, WA, USA · Ferndale, WA, USA
47,496 – 53,484 USD per year
Posted on Friday, December 2, 2022
The NWESD aspires to be a racially and culturally inclusive staff that reflects the diversity of those we serve. We believe this strengthens our organization, stimulates creativity, promotes the exchange of ideas, and enriches staff engagement.
Summary:
The Migrant Health Nurse will provide appropriate one-on-one nursing services to address the combined health, social, and attendance needs of eligible migrant students to improve student health and academic engagement. The Migrant Health Nurse will serve as a resource to migrant students and families, and to district staff in relation to health concerns, individual health plans, and identifying health problems for referral.
Essential Functions:
Provides parent workshops and attend migrant family events, including back to school events, family nights, that pertain to health topics (i.e. mental health, childhood obesity, worker safety, community resources, hygiene, dental, vaccines, etc.).
Collaborates with district administrators, teachers, and school staff, including 504 planners, school nurses, health services staff and counselors, to identify migrant students in need of service including migrant students with high absenteeism and chronic tardiness.
Identifies student and family health needs (physical, social‐emotional, behavioral, and other).
Prioritizes students and develops a caseload of 20 – 30 students.
Communicates and collaborates with students, families, and district staff regarding student needs and migrant health services.
Coordinates with community resources as appropriate for student care including fulfilling the requirements for the migrant physical exams, immunizations, sports physicals, etc. to support engagement in academic activities.
Documents Migrant Health data related to student assessment and interventions in case log.
Attends meetings with the Migrant Education Health Program Supervisor as required and trainings as appropriate for enhancing Migrant Health Network skills and knowledge.
Maintains a variety of documents, files, and records for the purpose of providing documentation, conveying information, and collecting data.
Participates in reporting and data collection efforts as required by the Migrant Education Program.
Remains up to date with current innovations and applications of nursing services with continued training and education.
Perform related duties as assigned. Related duties may not specifically be listed but are within the general occupational series and responsibility level typically associated with the employee's classification of work.
Required knowledge, skills, and abilities:
Knowledge of professional nursing principles, standards of care, and state and federal obligations.
Knowledge of current health issues affecting both rural and urban communities, and public schools.
Knowledge of Individualized Health Care and Emergency Care plans, Individualized Education Programs, 504 plans, and principles of school health programs.
Knowledge of child and adolescent health – physical, emotional, and mental health concepts.
Familiarity with regional school health resources and community partners.
Ability to interact professionally with people of all ages, lifestyle preferences, and diverse cultural, racial, socioeconomic, and educational backgrounds, including those who may be distraught, angry, or upset.
Ability to apply complex nursing, health, and education regulations.
Ability to promote equity across all work and interactions.
Ability to develop rapport with students and parents, while maintaining professional boundaries.
Ability to communicate effectively in speech, writing and professional presentations in both English and Spanish.
Ability to handle sensitive situations with tact and objectivity, as well as maintain confidentiality.
Ability to utilize health information software programs, technology, and standard office equipment.
Ability to work independently with large numbers of staff in promoting the migrant health services program.
Ability to practice consistent and punctual
Ability to work flexible hours and make home visits to migrant families as needed.
Benefits:
Health benefits are activated on the first of the month from employee's start date. Benefits for this position are are as follows: Medical/Vision Healthcare (multiple plans), Dental with 100% paid premiums for employee and eligible dependents (multiple plans), Paid Leave -(12) Sick days (hours worked per month/formula accrued per payroll), Bereavement, Jury, Military, Long Term Disability (two plans), Basic Life Insurance $35k (w/voluntary addt'l coverage),Dept. of Retirement Systems Membership (DRS, WA State) -Teachers' Retirement System (TRS) or Schools Employees' Retirement System (SERS), Deferred Compensation Program (DCP) offering 457 deferred savings plan, American Fidelity supplemental plans including Flexible Spending (FSA), Dependent Care, Short Term Disability, Accident, & Cancer plans, Voluntary Employees' Benefits Association (VEBA) participation, Employee Assistance Program (EAP), Professional Development, Continuing Education (CE), Perks and discounts include, but not limited to, AT&T, T-Mobile, Land's End, Dell, & Home Street Bank. Note: The NWESD runs on a fiscal calendar year of Sept. 1 - Aug. 31, so sick leave is accrued per payroll. Note posted range of pay could vary, although accurate by hourly rate, pay is generally prorated through Aug.31, which ends our fiscal year. On Sept. 1 each year, step pay if applicable, and cost of living if approved by the board, will be applied to the next fiscal year. Maximum salary reflected listed on salary range could be due to years of service, education, experience, or any combination.
Employment Conditions/Physical Requirements:
This position is considered part-time, with 150 day calendar schedule, approximately 3.75 hours per day, three locations. Eligible for full benefits and pension. Work is performed approximately seventy-five percent (75%) in an office environment and approximately twenty-five percent (25%) traveling to districts and affiliate agencies, as well as for workshops, committee representation, and conferences. Lifts and carries a maximum of thirty (30) pounds.  Adequate manual and finger dexterity, hearing, speech, and vision are necessary to perform the essential functions of this position.
Hazards:
Potential hazards are present based on the fact that the position requires the incumbent to drive a significant amount.  Hazards may include but are not limited to traveling alone, driving in inclement weather conditions, varied road conditions, rush hour traffic, etc.:  Potential hazards could also include exposure to blood, body fluids, contagious diseases, and student noise levels as well as dealing with non-compliant or aggressive students and complex family dynamics.
For a full description and to apply, please go to: https://www.nwesd.org/jobs
Northwest Educational Service District 189 is an equal opportunity employer.