Paraeducator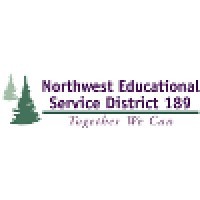 Northwest Educational Service District 189
People & HR, Operations
Arlington, WA, USA
Posted on Wednesday, June 15, 2022
(3 positions)
Location
4407 172nd Street NE Arlington, WA 98223
Position Summary
The primary role of the Paraeducator is to assist students in achieving academic and behavioral goals as may be specified in student Individual Education Plans (IEP). The Paraeducator provides essential support in facilitating the overall safety and effectiveness of the school operations through student supervision, instructional support, behavior intervention and management, as well as operational/clerical support.
**Essential Functions: ** The following essential functions are common to all program Paraeducators although the application of such may vary slightly due to the level of student developmental abilities/issues.
Provides consistent, active supervision of individual, small groups, and whole groups of students throughout daily programming in the classroom or during non-instructional time. Performs safety searches of students as directed. Monitors student interactions during the instructional day.
Maintains active supervision of assigned students in specialized times and settings including: alcove areas, in-school suspension, seclusion area, and before/after school detention.
Under the direction of, or in conjunction with the teacher, carries out a variety of individual, small group, or whole groups instructional activities to implement academic, social, vocational/life skills, health/safety, technological and recreational curriculum including motivational support and reinforcement of student efforts and achievements.
Assists with the assessment of student performance as well as collecting and organizing behavioral data regarding student performance on an ongoing basis. Attends student IEP conferences as directed.
Tracks attendance and other daily student needs. May have contact with parents, guardians, former teachers, and administrators, and community agencies as directed.
Participates in direct behavioral/social/interpersonal skills instruction with students throughout the course of daily programming. Observes, records and provides consistent behavioral feedback to students in accordance with the program "Behavior Management Level System". Assists with the tabulation and management of paperwork related to student Level System point sheets.
De-escalates disruptive student behavior.
Monitor student health/hygiene and respond according to established program procedures.
As directed by the teacher and/or Director, prepares instructional and programming materials; assists with correcting/grading student assignments; orders, schedules, and performs record keeping of student and classroom materials; assists with the utilization of technical equipment; and coordinates classroom activities.
Shares in the overall responsibility for maintenance of facilities as well as the health and safety of the school environment.
Attends staff meetings and professional development activities.
Discovery program Paraeducators may also participate in physical management of students in crisis according to established program procedures if warranted.
Performs related duties as assigned. Related duties may not specifically be listed but are within the general occupational series and responsibility level typically associated with the employee's classification of work.
Required knowledge, skills, and abilities:
Knowledge of program goals and objectives.
Knowledge of typical child development.
Knowledge of human services, judicial systems, and special needs students in relation to program goals and objectives may be required.
Familiarity with issues related to children with special needs including severe behavior disorders, substance abuse, developmental disabilities and health impairments.
Knowledge of elements of effective instruction to assist teaching and learning as developed by the certificated/licensed staff.
Knowledge of characteristics and interpersonal dynamics of at-risk and special needs students. Knowledge and skill in applying behavioral intervention techniques with children and youth.
Knowledge in basic academic subject areas and demonstrated competency in such.
Ability to work in a diverse educational establishment in which the population consists of students who have serious behavior disabilities.
Ability to provide positive behavioral support and management.
Ability to adapt to change and demonstrate patience, flexibility and reliability.
Ability to serve as a positive role model.
Ability to remain calm in crisis situations; ability to effectively problem solve under highly stressful and rapidly changing conditions.
Ability to plan and coordinate activities with other staff members. Must be able to work as a team member and support team efforts.
Ability to maintain confidentiality of student records.
Ability to communicate effectively in both oral and written format and to follow written and oral directions. Excellent listening and organizational skills are required.
Ability to establish and maintain effective working relationships with co-workers, court personnel, probation/parole officers, state employees, counselors, treatment providers, parents, guardians, school district staff, and the general public.
Ability to establish and maintain a professional relationship with the students.
Qualifications
High School diploma and one of the following required: Associate's degree or higher; two years of education from an institute of higher education (72 quarter hours or 48 semester hours); or proof of a score of 461 or higher on the ETS Parapro Assessment. Experience working with at-risk and adjudicated adolescents in an alternative environment is strongly preferred. WSP/FBI criminal history background clearance required. Valid Washington State driver's license and proof of liability insurance required. Valid First-Aid/CPR certificate required, or be willing to obtain.
Employment Conditions and Benefits
For 2022-23 school year, 7 hours per day, 5 days per week, and paid a total of 200 days (which include 183 work days, 8 holidays, and 9 days paid in lieu of vacation). This position includes full benefits and SERS Retirement options.
WORKING CONDITIONS/PHYSICAL REQUIREMENTS: Work is performed in an educational environment for special needs students in which continual observation and awareness of the surroundings is critical. Must have sufficient stamina, fitness, and coordination to safely participate in physical containment procedures and recreational activities for sites where this activity is a possibility. Lifts and carries a maximum of 40 pounds. Transporting students may be required. Adequate manual and finger dexterity, hearing, speech, and vision are necessary to perform the essential functions of this position.
Hazards: Due to the nature of the population of the some programs, hazards include but are not limited to exposure to weapons, threats, verbal abuse, spitting, fighting, kicking, hitting, punching, biting, scratching, hair pulling, throwing of objects and other forms of physical aggression.
Per Governor's Proclamation 21-14.1, all employees working for public and private K-12 schools in Washington must be fully vaccinated* against COVID-19 or obtain a religious or medical accommodation by October 18, 2021. Please be advised that all candidates offered positions within the NWESD will be required to comply with this order. *You are considered fully vaccinated 2 weeks after your final dose of the vaccination.
Salary Range
Schedule I, Range15a ($22.42-$25.27/hour) - 2022-23 year
How to Apply
Submit a complete application at nwesd.org/jobs. Applications for this position must include:
Letter of Interest
Resume
Copies of Official Transcripts
Other documents may be included at your discretion
Northwest Educational Service District 189 is an equal opportunity employer.