Custodian/Maintenance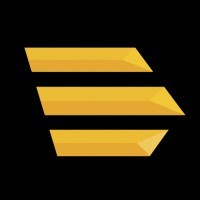 Legend Brands
Full-time
Burlington, WA, USA
Posted on Wednesday, October 19, 2022
Legend Brands is hiring for Custodian/Maintenance for our Burlington, WA facility. 
Legend Brands is the industry leader in all facets of cleaning and restoration, we provide competitive pay and an EXCELLENT benefits package, with comprehensive medical and dental (majority of employee and dependent premiums paid), matching 401k PLUS a company-sponsored pension, generous paid time off and more! 
This position is on the swing shift 3:30 pm - 12:00 am Monday - Friday.  There is a $2.00 shift differential for all hours worked on the swing shift.**
Position is responsible for cleaning and maintenance within our company facility by performing the following:**
Sweep, mop, scrub, and vacuum floors in office spaces
Clean restrooms, kitchens/lunchrooms
Replace paper products (paper towels, toilet paper, and napkins) as needed
Empty trash and garbage containers interior/exterior
Clean carpets and hard floor surfaces when needed
Maintain building, performing minor and routine painting, plumbing, electrical wiring, carpentry and other related maintenance activities
Maintain exterior of facility, clean parking areas, pressure wash, paint touch up and other activities related to the maintenance of the exterior grounds
Use snow plow, as needed, to clear parking areas
Maintain and store materials for custodial work
Work with the Facilities Supervisor to schedule daily custodial/maintenance activities
Assist in the training of newly hired associates to ensure they can perform the job to the standards set by the department
Report any issues of importance or concern to Facilities Supervisor
Report any security violations or issues to Facilities Supervisor
Basic maintenance of company vehicles, wash, clean interiors, transport company vehicles to service centers
Must have the ability to perform these functions and have at least 1 year experience in these areas:
Basic plumbing skills
Basic electrical wiring skills
Basic carpentry skills
Painting
Hard floor surface care
Carpet cleaning
Certificates, Licenses, Registrations: Valid Washington State driver's license
All job offers are contingent upon satisfactory pre-employment drug test screen and background screening.
We thank all candidates for their interest, but only those candidates that exactly meet the minimum requirements will be contacted.
For information regarding how the Company collects data on our website or our other online services, including if you submit your application online, or during any other engagement with us, please see our website privacy policy at https://www.rpminc.com/about-rpm/privacy-policy/