Customer Care Banking Center Specialist (Call Center)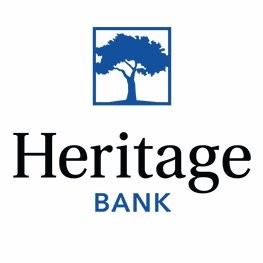 Heritage Bank
Customer Service
Burlington, WA, USA
Posted on Wednesday, October 18, 2023
Salary Range:


Level I - $17.43 - $19.61 - $21.79 per hour
Level II -$17.65 - $21.62 - $25.59 per hour
Senior - $18.16 - $22.70 - $27.25 per hour
Depending on qualifications and experience Customer Service Center Representative I, II or Senior may be considered.
At Heritage Bank, we work hard, but we also know how important it is to take time off to stay healthy, relax, and spend time doing what makes your heart happy!
As part of our team you'll enjoy a total rewards package, which includes base salary based on the role, experience, and skill set, along with an exceptional benefits package (medical, dental, vision, life insurance, 401(k), community volunteer time), and generous time off policy. Full-time team members receive a minimum of 10 paid vacation days annually* and eight hours of paid sick leave per month*, while also enjoying 11 paid holidays each calendar year, and an annual float day. *pro-rated from start date, and/or hours worked. To view Benefits Summary: Apply > Current Openings > position > attachment.
Position Overview:
Are you a friendly and helpful customer service professional? Can you expertly handle high-volume inbound calls while documenting call notes? Do you thrive on finding solutions for your customers? If so, apply today to learn more about this great opportunity!
Heritage Bank is seeking a customer care banking center specialist at our Burlington Administrative Center in Burlington, WA. Customer Care Banking Center Specialists are a driving force of the Bank to many of our customers and non-customers alike, and we are looking for people who want more than just a job – who want to make a difference in the communities where we live and work. Our organization has a positive core culture and a commitment to excellence through continuous improvement.
Individuals on this team help customers by providing a warm welcome and greeting to everyone who calls in for assistance, and will process a variety of financial requests, while learning and maintaining a thorough knowledge of the Bank's products and services, to inform customers of other bank services that will meet their current and future needs.
This position is Full Time; typical schedule is Monday – Friday 8:00 a.m. to 5:00 p.m. and rotating Saturdays 9:00 a.m. to 1:00 p.m. Flexibility is required to ensure adequate staffing for training or employee absences.

The successful candidate will be able to:
Provide exceptional service to internal and external customers in accordance with the Heritage Bank Service Standards.
Build and maintain strong relationships with all internal and external customers.
Perform and/or assist with a full range of customer service oriented telephone activities; responds to customer inquiries and determines appropriate response or direction for the caller and customer escalations, as needed.
Resolve online service customer requests through research and navigation within the organization, or escalation to an appropriate resource.
Investigate and resolve problems for employees and customers via telephone or in person and escalate to management as appropriate.
Ability to consistently apply superior decision making techniques pertaining to inquiries and requests as they apply to existing policies and procedures, keeping within assigned approval limits.
Work effectively with other branches and departments as necessary for customer inquiry/problem resolution.
Follow up on customer inquiries not immediately resolved. Accurately and efficiently transfers customer calls to appropriate specialist(s), or for escalated issues, as needed, and/or for additional research or resolution.
Assesses customer and prospective customer needs, by telephone to meet their needs in a consistent and effective manner to build customer relationships.
Actively participates in marketing and sales promotions, and recommend and refer bank products based on customer needs. Participates in training programs to enhance knowledge and referral abilities.
Gains working knowledge of, and ensures bank activities, and job responsibilities are performed in compliance with, all state and federal banking laws and regulations.
Understands and complies with all policies, procedures, standards and guidance relevant to assigned job responsibilities.
Protects and maintains confidentiality with all customer financial data when handling customer requests and transactions.
Account maintenance for customer deposit accounts, including adjustments, researching, and file maintenance.
Contributes to the success of the Customer Service Center Department with willingness to share in all department responsibilities.
Requirements:
High School Diploma or equivalent - required. Job-specific and/or ongoing participation in Bank sponsored education may be required.
Level I - Minimum 6 months to a year of recent experience in retail banking and/or bank operations, with emphasis on providing exceptional customer service, within a financial services and/or service center industry – required.
Level II - 2+ years recent experience in retail banking, bank operations and/or a service / call center environment, with working knowledge and experience in multiple functions including online/electronic banking, account maintenance, billing questions and research, regulatory compliance, operations, and phone applications and systems – required.
Senior - 3+ years recent call center experience with emphasis on providing exceptional customer service, advanced technical skills and thorough working knowledge and proficiency in all major functions within a service center environment, in a financial services industry - required.
Provides an exceptional level of quality service for internal and external customers, and responds to customers' needs, questions and concerns in an accurate, effective, and timely manner to solicit feedback to improve service.
Ability to maintain and manage personal composure when confronted with a difficult situation and/or customer, with the ability to provide clients with information, data, advice and solutions, as well as gain their trust and respect with all levels of staff and management.
Excellent listening, verbal, written and telephone etiquette business communication skills, with the ability to communicate outstanding/follow up or technical issues over the phone, in person and via email; with the ability to read, write, speak and understand English well.
Demonstrated sales and business development skills with the ability to identify customer needs and cross-sell the Bank's products and services with confidence – preferred.
Detail oriented with strong organizational, problem-solving, data review, processing, time management skills, and a strong focus on accuracy; with the ability to manage multiple assignments, and reporting requests ensuring that priorities are set and commitments and deadlines are met.
Ability to work independently while understanding the necessity for communicating and coordinating work efforts with other employees and departments.
Ability to work effectively as a team contributor on all assignments.
Ability to gain working knowledge and understanding of principles, procedures, requirements, regulations, and policies related to assigned area, as well as the Bank's policies, procedures, products, and services.
Demonstrated ability to quickly focus on key issues and make decisions under pressure of time constraints.
Flexible with and accepting of change in a fast paced environment.
Unquestionable integrity in handling sensitive and confidential information required.
General use and understanding of MS Office products (Word, Excel, Outlook); knowledge of telephony hardware/software and contact center specific applications – preferred, with the ability to learn and adapt to new technologies quickly. Understanding and working knowledge of the Bank's core processing/operating system and experience using Cisco telecommunication systems – preferred.
Working Environment/Conditions:
Climate controlled office environment.
Work involves being able to concentrate on the matter at hand, under sometimes distracting work conditions and frequent employee and customer contacts and interruptions during the day.
Work requires regular attendance, punctuality and adherence to agreed-upon schedule(s) with willingness to work a flexible and/or rotating schedule, Saturday's and/or extended hours, as needed.
Physical Demands/Effort:
Work may involve the constant use of computer screens, reading of reports, and sitting throughout the day while communicating with customers by phone.
Ability to operate a computer keyboard, multi-line telephone, photocopier, scanner and facsimile which often requires dexterity of hands and fingers with repetitive wrist and hand motion.
Typically sitting at a desk or table; intermittently standing, stooping, bending at the waist, kneeling or crouching to file materials.
Occasional lifting 15 - 20 lbs. (e.g., files, boxes, equipment)
The above statements are intended to describe the general nature and level of work being performed and are not an exclusive list of all qualifications for this position.
Heritage Bank is an Equal Opportunity Employer
All qualified applicants will receive consideration for employment without regard to race, color, religion, sex, sexual orientation, gender identity, national origin, age, protected veteran status, disability, or any other basis protected by applicable law.

Job applicants have certain legal rights. Please click here for information regarding these rights.

If you need assistance completing the online application, please email: HBRecruiting@HeritageBankNW.com
Salary Range Disclaimer
The base salary range represents the min, mid and max of Heritage Bank's salary range for this position. Actual salaries will vary depending on factors including, but not limited to, qualifications, experience, and job performance. The range listed is just one component of Heritage Bank's total compensation package for full time and part time employees. Depending on position, other total compensation rewards may include, monthly, quarterly or annual incentive, and/or bonuses.