\n\n\n\n\n\n\n\n\n\n\n\n\n\n\n\n\n\n\n
\n\n\n\n \n \n
<form method="post" action="./cultural-knowledge-specialist" id="aspnetForm">\n
\n
\n\n\n\n\n\n
\n\n\n\n\n\n\n\n\n\n\n\n\n
\n\n
<input type="hidden" name="__VIEWSTATEGENERATOR" id="__VIEWSTATEGENERATOR" value="0994697D">\n
\n
\n\n\n\n\n
    <a href="#main" id="sfSkip" class="visuallyhidden">Skip To The Main Content</a>\n    \n    <header class="header" role="banner"> \n        \n
\n
\n \n\n
    <ul class="siteWideAlertList">\n        \n    </ul>\n<input id="ctl00_Header_ctl03_ctl00_ctl00_dynamicContentListView_ClientState" name="ctl00_Header_ctl03_ctl00_ctl00_dynamicContentListView_ClientState" type="hidden"><span id="ctl00_Header_ctl03_ctl00_ctl00_dynamicContentListView" style="display:none;"></span>\n
\n\n\n\n
\n
\n
\n
\n
\n
\n
\n
\n
\n
    </div>\n</div>\n<div class="sf_colsOut grid-8" style="width: 67%;" data-placeholder-label="nav and content">\n    <div id="Header_TDA469B1F010_Col01" class="sf_colsIn sf_2cols_2in_67">\n
\n
\n
\n
\n\n
\n\n \n
    </div>\n</div>\n
\n
\n \n
    </div>\n</div>\n
\n
\n \n
    </div>\n</div>\n
\n
\n\n\n
    </header>\n    \n    <main id="main" role="main" class="main" tabindex="-1">\n        \n
\n
\n
\n
\n
\n \n
\n\n\n
\n
\n
Career Details
\n\n

\n \n
    </div>\n</div>\n
\n
\n
\n
\n
\n
\n
\n
\n
\n
\n \n
\n \n
    <div class="sfitemDetails sfdetails" data-sf-provider="OpenAccessProvider" data-sf-id="871f598e-faa5-6101-a711-ff0000c5700e" data-sf-type="Telerik.Sitefinity.DynamicModules.Model.DynamicContent">\n        <h1 id="Content_ctl06_ctl00_ctl00_detailContainer_mainShortTextFieldLiteral_0" class="sfitemTitle sftitle" data-sf-field="JobTitle" data-sf-ftype="ShortText">\n        Cultural Knowledge Specialist\n    </h1>\n        <!-- <div class="sfitemPublicationDate">\n        Apr 20, 2023, 13:54 PM\n    </div>\n        \n         -->\n\n        <div class="sfitemShortTxtWrp">        \n            <div class="sfitemFieldLbl">\n        Department:\n    </div>        \n            <div class="sfitemShortTxt" data-sf-field="Department" data-sf-ftype="ShortText">\n        Social & Community Services Elders\n    </div>\n        </div>\n\n        <div class="sfitemShortTxtWrp">        \n            <div class="sfitemFieldLbl">\n        Salary:\n    </div>        \n            <div class="sfitemShortTxt" data-sf-field="Salary" data-sf-ftype="ShortText">\n        $15.74 - $26.03 per hour, FLSA Non-Exempt\n    </div>\n        </div>\n        <div class="sfitemShortTxtWrp">        \n            <div class="sfitemFieldLbl">\n        Hours:\n    </div>        \n            <div class="sfitemShortTxt" data-sf-field="Hours" data-sf-ftype="ShortText">\n        29 hours per week, Monday-Friday, some weekend and evening work\n    </div>\n        </div>\n        <div class="sfitemShortTxtWrp">        \n            <div class="sfitemFieldLbl">\n        Status:\n    </div>        \n            <div class="sfitemShortTxt" data-sf-field="Status" data-sf-ftype="ShortText">\n        Open Until Filled\n    </div>\n        </div>\t\t\t\n        <div class="sfitemDateWrp" data-sf-field="Published:" data-sf-ftype="DateTime">        \n            <div class="sfitemFieldLbl">\n        Published:\n    </div>\n            <div class="sfitemDate">\n        Sep 21, 2023\n    </div>\n        </div>\n        <div class="sfitemDateWrp" data-sf-field="First Review:" data-sf-ftype="DateTime">        \n            <div class="sfitemFieldLbl">\n        First Review:\n    </div>\n            <div class="sfitemDate">\n        Oct 13, 2023\n    </div>\n        </div>\n    \n        <div class="sfitemShortTxtWrp">        \n            <div class="sfitemFieldLbl">\n        Description\n    </div>        \n            <div class="sfitemShortTxt" data-sf-field="Description" data-sf-ftype="ShortText">\n        <p>The Cultural Knowledge Specialist is responsible for providing and gathering traditional, historical, and institutional knowledge about Samish tribal citizens and community members. The position records information (written, audio, video) for current and future generations. <strong></strong></p>\n    </div>\n             <meta property="og:description" content="<p>The Cultural Knowledge Specialist is responsible for providing and gathering traditional, historical, and institutional knowledge about Samish tribal citizens and community members. The position records information (written, audio, video) for current and future generations. <strong></strong></p>" wrappertagname="meta" hideifnotext="true" cssclass="sfitemShortTxt" data-sf-field="Description" data-sf-ftype="ShortText">\n             <meta property="og:image" content="https://www.samishtribe.nsn.us/images/default-source/default-album/logo.png?sfvrsn=926f3381_18" wrappertagname="meta">\n             <meta property="og:title" content="Cultural Knowledge Specialist">\n        </div>\t\t\n        <div class="sfitemShortTxtWrp">        \n            <div class="sfitemFieldLbl">\n        Principle Duties\n    </div>        \n            <div class="sfitemShortTxt" data-sf-field="Principle Duties" data-sf-ftype="ShortText">\n        <ol>\n
\n
Collaborates with Archivist to research and develop presentations, materials, and other documentation of Tribal history and culture.
\n
Visits with Samish Elders, either in person, by phone, or Teams, and with their permission documents their history, traditions, and stories.
\n
Maintains list of steps, practices, and protocols for planning and implementing Samish traditional ceremonies.
\n
Collaborates and assists across Samish Departments, with the development and implementation of programmatic activities by conducting research within established guidelines, participating in brainstorming sessions for developing and implementing projects, exhibit and interpretive programs and designing and marketing special public events.
\n
In collaboration with the Chelangen Resource Specialist, coordinates spiritual work as requested by connecting tribal citizens or staff with a spiritual worker who has the required knowledge.
\n
Meets with Samish tribal citizens to educate about traditions and cultural ways.
\n
Performs other duties as assigned.
\n
\n
The above statements are intended to describe the general nature and level of work performed by a person in this position. They are not to be construed as an exhaustive list of all duties that may be performed in such a position. 
\n
\n
\t\t\t\t\t\n
\n
\n Required Qualifications\n
\n
\n
\n
Must be an enrolled Samish tribal citizen
\n
Must have extensive knowledge of Samish culture, including language, traditions, healing, etc.
\n
Must be able to work cooperatively and collaboratively with all Samish staff
\n
Must possess moderate computer skills with knowledge of MS Office and e-file management
\n
Must have a valid driver's license and be able to meet the minimum insurance requirements 
\n
\n
**Obtaining full COVID-19 vaccination no later than 60 days from the hire date will be a condition of employment for all Samish employees**
\n
\n
\n
\t\t\t\t\t\n
\n
\n Working Conditions\n
\n
\n
Physical Demands: Long periods of sitting, including driving (50% of time); occasional bending, crouching, stooping, stretching, reaching, lifting, carrying, and pushing (20% of time); and occasional standing and walking (30% of time). Occasionally lifts/carries up to 20lbs. Must possess manual dexterity sufficient to use office equipment with frequent repetitive motion such as writing, typing, paperwork-handling, and phone use. Must possess the ability to view print on a computer screen and/or paper document; the ability to speak and hear exchanging information with end users by telephone Mental/Visual Demands: Frequent mental and/or  visual attention to task is required. Occasionally work requires heavy concentration. Frequent interruptions. Tasks involve eye-hand coordination. Working Environment: Work environment is mainly indoors with heat and some air conditioning, but occasional work outside may include inclement weather. Must sit or stand for the majority of shift. Occasionally works alone without benefit of supervisor or co-worker. Unavoidable hazards/risks: Work requires frequent vehicular travel and minimal risks which require safety precautions (using some cleaning chemicals for light cleaning). Protective clothing or equipment may be required (goggles, gloves, masks, boots, etc.) 

\n
Samish Indian Nation is an Equal Opportunity Employer and actively encourages applications from all persons regardless of race, religion, gender, gender identity, age, national origin, marital status, sexual orientation, or ancestry.  Samish preference and Indian preference will be applied to the selection for this position as defined in Title 25, US Code Section 473.
\n
CONFIDENTIALITY:  This position develops, maintains, and is responsible for safeguarding the computer/electronic and hardcopy file folders containing sensitive and proprietary information about the Tribe and its members.  The incumbent must maintain confidentiality of all work and files pertaining to enrollment, clients, survey results, and all other material that may identify individuals by name (either directly or by reference), as set forth by the Tribal Council in the Personnel Manual.  Any violation in this matter may result in immediate termination of employment.

\n
Please state your eligibility for Indian preference in your cover letter.  Indian preference must be documented prior to interview or hiring.  BIA Form 4432 or tribal enrollment ID may be submitted with the application if claiming Indian Preference.

\n
All persons who are offered employment with the Samish Indian Nation must give permission for a thorough background check of previous work performance, motor vehicle history, credit history and criminal history, as well as a pre-employment drug screen. 

\n
This position is a "covered position" under the Tribe's Indian Child and Family Violence Act Policy and all applicants must undergo a fingerprint background investigation in order to be hired for this position.  The Tribe will not hire, permit anyone to work or volunteer in a covered position if the person has ever been found guilty or entered a plea of no contest or guilty to any offense under federal, state, or Tribal law which involves violence, threat of violence, sexual assault, molestation, exploitation, prostitution, crimes against persons, or offenses committed against children.
\n
\n
\n
\t\t\t\t\n \n
\n
\n
\n
Apply today!
\nPlease fill out the application completely, listing all of your work experience, and submit it along with your resume and cover letter below.
\n
\nIf you fill out the PDF in your browser, make sure you \"print to PDF\" to retain your work. Otherwise download a blank copy and complete it using Adobe Acrobat or any compatible PDF reader.
\n
\n
Samish Employment Application
\n\n
\n
\n\n\n
\n \n
    </div>\n</div>\n
\n
\n \n
    </div>\n</div>\n
\n
\n \n \n
    <footer class="footer" role="contentinfo">\n        \n
\n
\n
\n
    <div id="ScriptWrapper">\n        <script src="/Sitefinity/WebsiteTemplates/Framework/App_Themes/Framework/js/jquery-plugins.js"></script>\n        <script src="/Sitefinity/WebsiteTemplates/Framework/App_Themes/Framework/js/vendor/slick.min.js"></script>\n        <script src="/Sitefinity/WebsiteTemplates/Framework/App_Themes/Framework/js/vendor/jquery-ui.min.js"></script>\n        <script src="/Sitefinity/WebsiteTemplates/Framework/App_Themes/Framework/js/min/jquery-functions.min.js"></script>\n        \n
\n\n
    </div>\n
\n\n\n\n\n","datePosted":"2023-04-21T10:44:53.639Z","employmentType":[],"hiringOrganization":{"@type":"Organization","name":"Fidalgo Bay Resort","sameAs":"https://fidalgobay.com","logo":"https://cdn.filepicker.io/api/file/xxAfPeScSyiIZl1OqW7K"},"jobLocation":{"@type":"Place","address":{"@type":"PostalAddress","addressLocality":"Location unavailable"}}}
Cultural Knowledge Specialist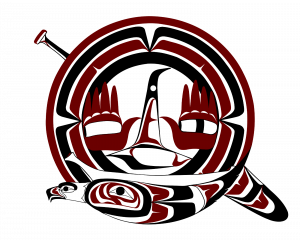 Fidalgo Bay Resort
Location unavailable
Posted on Friday, April 21, 2023
\n \n\n