\n\n\n\n\n\n\n\n\n\n\n\n\n\n\n\n\n\n\n
\n\n\n\n \n \n
<form method="post" action="./fbr---front-desk-clerk" id="aspnetForm">\n
\n
\n\n\n\n\n\n
\n\n\n\n\n\n\n\n\n\n\n\n\n
\n\n
<input type="hidden" name="__VIEWSTATEGENERATOR" id="__VIEWSTATEGENERATOR" value="0994697D">\n
\n
\n\n\n\n\n
    <a href="#main" id="sfSkip" class="visuallyhidden">Skip To The Main Content</a>\n    \n    <header class="header" role="banner"> \n        \n
\n
\n \n\n
    <ul class="siteWideAlertList">\n        \n    </ul>\n<input id="ctl00_Header_ctl03_ctl00_ctl00_dynamicContentListView_ClientState" name="ctl00_Header_ctl03_ctl00_ctl00_dynamicContentListView_ClientState" type="hidden"><span id="ctl00_Header_ctl03_ctl00_ctl00_dynamicContentListView" style="display:none;"></span>\n
\n\n\n\n
\n
\n
\n
\n
\n
\n
\n
\n
\n
    </div>\n</div>\n<div class="sf_colsOut grid-8" style="width: 67%;" data-placeholder-label="nav and content">\n    <div id="Header_TDA469B1F010_Col01" class="sf_colsIn sf_2cols_2in_67">\n
\n
\n
\n
\n\n
\n\n \n
    </div>\n</div>\n
\n
\n \n
    </div>\n</div>\n
\n
\n \n
    </div>\n</div>\n
\n
\n\n\n
    </header>\n    \n    <main id="main" role="main" class="main" tabindex="-1">\n        \n
\n
\n
\n
\n
\n \n
\n\n\n
\n
\n
Career Details
\n\n

\n \n
    </div>\n</div>\n
\n
\n
\n
\n
\n
\n
\n
\n
\n
\n \n
\n \n
    <div class="sfitemDetails sfdetails" data-sf-provider="OpenAccessProvider" data-sf-id="929f558e-faa5-6101-a711-ff0000c5700e" data-sf-type="Telerik.Sitefinity.DynamicModules.Model.DynamicContent">\n        <h1 id="Content_ctl06_ctl00_ctl00_detailContainer_mainShortTextFieldLiteral_0" class="sfitemTitle sftitle" data-sf-field="JobTitle" data-sf-ftype="ShortText">\n        Front Desk Clerk \n    </h1>\n        <!-- <div class="sfitemPublicationDate">\n        Feb 14, 2023, 13:02 PM\n    </div>\n        \n         -->\n\n        <div class="sfitemShortTxtWrp">        \n            <div class="sfitemFieldLbl">\n        Department:\n    </div>        \n            <div class="sfitemShortTxt" data-sf-field="Department" data-sf-ftype="ShortText">\n        Fidalgo Bay Resort\n    </div>\n        </div>\n\n        <div class="sfitemShortTxtWrp">        \n            <div class="sfitemFieldLbl">\n        Salary:\n    </div>        \n            <div class="sfitemShortTxt" data-sf-field="Salary" data-sf-ftype="ShortText">\n        $15.74 to $18.00 per hour\n    </div>\n        </div>\n        <div class="sfitemShortTxtWrp">        \n            <div class="sfitemFieldLbl">\n        Hours:\n    </div>        \n            <div class="sfitemShortTxt" data-sf-field="Hours" data-sf-ftype="ShortText">\n        Varying Hours Depending on Season with primarily Saturday and Sunday schedules\n    </div>\n        </div>\n        <div class="sfitemShortTxtWrp">        \n            <div class="sfitemFieldLbl">\n        Status:\n    </div>        \n            <div class="sfitemShortTxt" data-sf-field="Status" data-sf-ftype="ShortText">\n        Accepting Applications\n    </div>\n        </div>\t\t\t\n        <div class="sfitemDateWrp" data-sf-field="Published:" data-sf-ftype="DateTime">        \n            <div class="sfitemFieldLbl">\n        Published:\n    </div>\n            <div class="sfitemDate">\n        Oct 2, 2023\n    </div>\n        </div>\n        <div class="sfitemDateWrp" data-sf-field="First Review:" data-sf-ftype="DateTime">        \n            <div class="sfitemFieldLbl">\n        First Review:\n    </div>\n            <div class="sfitemDate">\n        Oct 31, 2023\n    </div>\n        </div>\n    \n        <div class="sfitemShortTxtWrp">        \n            <div class="sfitemFieldLbl">\n        Description\n    </div>        \n            <div class="sfitemShortTxt" data-sf-field="Description" data-sf-ftype="ShortText">\n        The Front Desk position will report to and work under the direct supervision of the Lead Front Desk position, with overall indirect supervision from the Assistant RV Resort Manager. The position will create a productive and positive atmosphere at the desk; maintain a friendly and cooperative relationships with all employees, and maintain a professional appearance and demeanor at all times. The position must know and adhere to all policies, procedures, and standards to ensure that front desk operations are running efficiently and professionally at all times.<br>\n    </div>\n             <meta property="og:description" content="The Front Desk position will report to and work under the direct supervision of the Lead Front Desk position, with overall indirect supervision from the Assistant RV Resort Manager. The position will create a productive and positive atmosphere at the desk; maintain a friendly and cooperative relationships with all employees, and maintain a professional appearance and demeanor at all times. The position must know and adhere to all policies, procedures, and standards to ensure that front desk operations are running efficiently and professionally at all times.<br />" wrappertagname="meta" hideifnotext="true" cssclass="sfitemShortTxt" data-sf-field="Description" data-sf-ftype="ShortText">\n             <meta property="og:image" content="https://www.samishtribe.nsn.us/images/default-source/default-album/logo.png?sfvrsn=926f3381_18" wrappertagname="meta">\n             <meta property="og:title" content="Front Desk Clerk ">\n        </div>\t\t\n        <div class="sfitemShortTxtWrp">        \n            <div class="sfitemFieldLbl">\n        Principle Duties\n    </div>        \n            <div class="sfitemShortTxt" data-sf-field="Principle Duties" data-sf-ftype="ShortText">\n        <ol>\n<li>Greets, registers, and assigns sites to guests of the Resort</li>\n<li> Verifies customers' credit, and establishes how the customer will pay for the accommodation</li>\n<li>Keeps records of site availability and guests' accounts, using software as directed by supervisor</li>\n<li>Computes bills, collects payments, and makes change for guests</li>\n<li>Performs simple bookkeeping activities, such as balancing cash accounts</li>\n<li>Reviews accounts and charges with guests during the check-in/check-out process</li>\n<li>Posts charges, such as those for sites, pets, extra vehicles, etc. by using established software</li>\n<li>Contacts maintenance staff when guests report problems</li>\n<li>Makes and confirms reservations, and transmits and receives messages, using telephones or email</li>\n<li>Answers inquiries pertaining to registration of guests, shopping, dining, entertainment and travel directions</li>\n<li>Records guest comments or complaints, referring customers to managers as necessary</li>\n<li>Date-stamps, sorts, and racks incoming mail and messages</li>\n<li>Ensures the Front Desk and Store is kept neat and clean at all times, and free from any hazards</li>\n<li>Performs other duties as assigned</li>\n
\n\n
\n
\t\t\t\t\t\n
\n
\n Required Qualifications\n
\n
\n
\n
Must obtain First Aid and CPR certifications within 6 months of hire.
\n
Must be reliable, dependable, flexible, and customer-service orientated
\n
Must be able to communicate and/or convey information verbally and in written form, in a
\n
Must have strong computer and keyboarding skills to input, retrieve, and compile data
\n
Must be effective at listening, understanding, and clarifying the concerns and issues raised by co-workers, supervisors, and guests
\n
Must be able to follow oral and written instructions
\n
Must be able to establish and maintain effective and cooperative working relationships
\n
Must be able to lift/carry up to 20lbs
\n
\n
**Obtaining full COVID-19 vaccination no later than 60 days from the hire date will be a condition of employment for all Samcor employees**
\n
\n
\t\t\t\t\t\n
\n
\n Working Conditions\n
\n
\n
\n
\nPhysical Demands: Long periods of sitting (60% of time); occasional bending, crouching, stooping, stretching, reaching, lifting, carrying, and pushing (20% of time); and occasional standing and walking (20% of time). Occasionally lifts/carries up to 20lbs. Must possess manual dexterity sufficient to use office equipment with frequent repetitive motion such as writing, typing, cash-handling, and phone use. Must possess the ability to view print on a computer screen and/or paper document; the ability to speak and hear exchanging information with end users by telephone. 
\n
\nMental/Visual Demands: Frequent mental and/or visual attention to task is required. Occasionally work requires heavy concentration. Frequent interruptions. Tasks involve eye-hand coordination. 
\n
\nWorking Environment: Work environment is mainly indoors with heat and some air conditioning. Must sit or stand at the front desk for the majority of shift. Occasionally works alone without benefit of supervisor or co-worker.
\n
\nUnavoidable hazards/risks: Work requires minimal risks which require safety precautions (using some cleaning chemicals for light cleaning). Protective clothing or equipment may be required (goggles, gloves, masks, boots, etc.)
\n
Random drug tests may be performed.
\n
\n
The Fidalgo Bay RV Resort is an equal opportunity employer and actively encourages applications from all persons regardless of race, religion, gender, gender identity, age, national origin, marital status, sexual orientation, or ancestry. Samish and Indian preference will be applied to the selection for this position as defined in Title 25, US Code Section 473.
\n
\n
Please state you eligibility for Indian preference in your cover letter. Indian preference must be documented prior to interview or hiring. BIA Form 4432 or tribal enrollment ID may be submitted with the application if claiming Indian preference.
\n
\n
\t\t\t\t\n \n
\n
\n
\n
Apply today!
\nPlease fill out the application completely, listing all of your work experience, and submit it along with your resume and cover letter below.
\n
\nIf you fill out the PDF in your browser, make sure you \"print to PDF\" to retain your work. Otherwise download a blank copy and complete it using Adobe Acrobat or any compatible PDF reader.
\n
\n
Samish Employment Application
\n\n
\n
\n\n\n
\n \n
    </div>\n</div>\n
\n
\n \n
    </div>\n</div>\n
\n
\n \n \n
    <footer class="footer" role="contentinfo">\n        \n
\n
\n
\n
    <div id="ScriptWrapper">\n        <script src="/Sitefinity/WebsiteTemplates/Framework/App_Themes/Framework/js/jquery-plugins.js"></script>\n        <script src="/Sitefinity/WebsiteTemplates/Framework/App_Themes/Framework/js/vendor/slick.min.js"></script>\n        <script src="/Sitefinity/WebsiteTemplates/Framework/App_Themes/Framework/js/vendor/jquery-ui.min.js"></script>\n        <script src="/Sitefinity/WebsiteTemplates/Framework/App_Themes/Framework/js/min/jquery-functions.min.js"></script>\n        \n
\n\n
    </div>\n
\n\n\n\n\n","datePosted":"2022-11-08T14:05:09.694Z","employmentType":[],"hiringOrganization":{"@type":"Organization","name":"Fidalgo Bay Resort","sameAs":"https://fidalgobay.com","logo":"https://cdn.filepicker.io/api/file/xxAfPeScSyiIZl1OqW7K"},"jobLocation":{"@type":"Place","address":{"@type":"PostalAddress","addressLocality":"Anacortes, WA, USA"}}}
Front Desk Clerk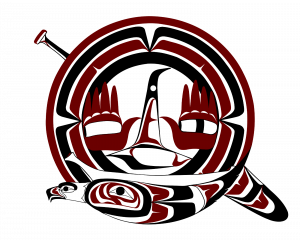 Fidalgo Bay Resort
Administration
Anacortes, WA, USA
Posted on Tuesday, November 8, 2022
\n \n\n