\n\n\n\n\n\n\n\n\n\n\n\n\n\n\n\n\n\n\n
\n\n\n\n \n \n
<form method="post" action="./classroom-assistant-facility-float" id="aspnetForm">\n
\n
\n\n\n\n\n\n
\n\n\n\n\n\n\n\n\n\n\n\n\n
\n\n
<input type="hidden" name="__VIEWSTATEGENERATOR" id="__VIEWSTATEGENERATOR" value="0994697D">\n
\n
\n\n\n\n\n
    <a href="#main" id="sfSkip" class="visuallyhidden">Skip To The Main Content</a>\n    \n    <header class="header" role="banner"> \n        \n
\n
\n \n\n
    <ul class="siteWideAlertList">\n        \n    </ul>\n<input id="ctl00_Header_ctl03_ctl00_ctl00_dynamicContentListView_ClientState" name="ctl00_Header_ctl03_ctl00_ctl00_dynamicContentListView_ClientState" type="hidden"><span id="ctl00_Header_ctl03_ctl00_ctl00_dynamicContentListView" style="display:none;"></span>\n
\n\n\n\n
\n
\n
\n
\n
\n
\n
\n
\n
\n
    </div>\n</div>\n<div class="sf_colsOut grid-8" style="width: 67%;" data-placeholder-label="nav and content">\n    <div id="Header_TDA469B1F010_Col01" class="sf_colsIn sf_2cols_2in_67">\n
\n
\n
\n
\n\n
\n\n \n
    </div>\n</div>\n
\n
\n \n
    </div>\n</div>\n
\n
\n \n
    </div>\n</div>\n
\n
\n\n\n
    </header>\n    \n    <main id="main" role="main" class="main" tabindex="-1">\n        \n
\n
\n
\n
\n
\n \n
\n\n\n
\n
\n
Career Details
\n\n

\n \n
    </div>\n</div>\n
\n
\n
\n
\n
\n
\n
\n
\n
\n
\n \n
\n \n
    <div class="sfitemDetails sfdetails" data-sf-provider="OpenAccessProvider" data-sf-id="fcf82f55-db60-40a5-9281-6b6441972c33" data-sf-type="Telerik.Sitefinity.DynamicModules.Model.DynamicContent">\n        <h1 id="Content_ctl06_ctl00_ctl00_detailContainer_mainShortTextFieldLiteral_0" class="sfitemTitle sftitle" data-sf-field="JobTitle" data-sf-ftype="ShortText">\n        Classroom Assistant & Facility Float\n    </h1>\n        <!-- <div class="sfitemPublicationDate">\n        Aug 29, 2023, 11:36 AM\n    </div>\n        \n         -->\n\n        <div class="sfitemShortTxtWrp">        \n            <div class="sfitemFieldLbl">\n        Department:\n    </div>        \n            <div class="sfitemShortTxt" data-sf-field="Department" data-sf-ftype="ShortText">\n        Social & Community Services Head Start\n    </div>\n        </div>\n\n        <div class="sfitemShortTxtWrp">        \n            <div class="sfitemFieldLbl">\n        Salary:\n    </div>        \n            <div class="sfitemShortTxt" data-sf-field="Salary" data-sf-ftype="ShortText">\n        $16.62 - $21.43 per hour, FLSA Non-Exempt\n    </div>\n        </div>\n        <div class="sfitemShortTxtWrp">        \n            <div class="sfitemFieldLbl">\n        Hours:\n    </div>        \n            <div class="sfitemShortTxt" data-sf-field="Hours" data-sf-ftype="ShortText">\n        40 hours per week, Monday - Friday\n    </div>\n        </div>\n        <div class="sfitemShortTxtWrp">        \n            <div class="sfitemFieldLbl">\n        Status:\n    </div>        \n            <div class="sfitemShortTxt" data-sf-field="Status" data-sf-ftype="ShortText">\n        Accepting Applications\n    </div>\n        </div>\t\t\t\n        <div class="sfitemDateWrp" data-sf-field="Published:" data-sf-ftype="DateTime">        \n            <div class="sfitemFieldLbl">\n        Published:\n    </div>\n            <div class="sfitemDate">\n        Aug 29, 2023\n    </div>\n        </div>\n        <div class="sfitemDateWrp" data-sf-field="First Review:" data-sf-ftype="DateTime">        \n            <div class="sfitemFieldLbl">\n        First Review:\n    </div>\n            <div class="sfitemDate">\n        Sep 6, 2023\n    </div>\n        </div>\n    \n        <div class="sfitemShortTxtWrp">        \n            <div class="sfitemFieldLbl">\n        Description\n    </div>        \n            <div class="sfitemShortTxt" data-sf-field="Description" data-sf-ftype="ShortText">\n        <p>The Classroom Assistant & Facility Float position is responsible for assisting all classrooms and kitchen at the Samish Head Start and Early Learning Center by providing high quality, consistent support for classroom staff and children. The Classroom Assistant & Facility Float will help all children engage in classroom experiences, in accordance with Head Start Performance Standards and licensing WAC regulations. Although this position is not directly responsible for lesson planning, activity implementation, or child development assessments, full support of program values and activities is expected and input regarding planning and child observations is welcome.</p>\n
\n
$500 Sign-on bonus to be paid out after 180-day trial employment period ends.
\n
Why work for Samish?
\n
The Samish Indian Nation provides a very competitive compensation package, which includes medical, dental, vision, STD/LTD, Life Insurance, optional supplemental coverage plans, a 401(k) Plan, paid vacation and sick leave, and approximately 16 paid holidays. Best of all, we offer a great environment with passionate and caring staff!
\n
Benefits Summary
\n
\n
Health insurance including medical, dental & vision
\n
Life, AD&D, STD and LTD insurance
\n
Annual & Sick Leave
\n
Sick Leave
\n
Paid holidays (up to 16+ days per year)
\n
Paid jury, bereavement & cultural leave
\n
Wellness & Employee Assistance Plan
\n
401(k) retirement plan
\n
Evaluations with potential wage increases at 6 months, 1 year and annually
\n
\n
\n \n \n \n
\t\t\n
\n
\n Principle Duties\n
\n
\n
\n
Assists in implementing the daily program under the direction of the Lead Teachers
\n
Engages children in exploration, sensory experiences, and engaging conversations that encourage curiosity and continued conversation loops
\n
Maintains a general understanding of Head Start regulations and licensing WACs and supports the center in striving for full compliance each day
\n
Assists in health and developmental screenings as needed. This may include taking height/weight measurements or helping escort a child to the front office for hearing/vision screenings, etc.
\n
Ensures that all classroom staff receive adequate breaks throughout the day including lunch, bathroom breaks, and planning time as needed
\n
Greets and engages families whenever they are at the center, encouraging parent involvement and parent-teacher partnerships
\n
Supports safe and orderly transportation of children, ensuring that proper seat restraints are used at all times and all safety regulations are followed during bus transportation, if monitoring assistance is needed
\n
Provides positive guidance to children with successful classroom management, and demonstrates clear limits and expectations according to developmentally appropriate practices
\n
Maintains confidentiality for all children, families, and staff. Exercises appropriate discretion in information sharing with other staff as it applies to job responsibilities on a need-to-know basis
\n
Attends training as relevant to staff development plans. Maintains current certification for First Aid, CPR, Food Handler's Permit, and health checks. Complies with CPS mandated reporting requirements for child abuse and neglect
\n
Other duties as assigned
\n
\n
\n
\t\t\t\t\t\n
\n
\n Required Qualifications\n
\n
\n
\n
Must be at least 18 years of age
\n
One year of experience in an early childhood program
\n
Must be willing to complete 30hrs Basic STARS course and 10 STARS hours of continuing education
\n
Must possess strong written, verbal, and interpersonal skills
\n
Able to carry forty pounds without difficulty, sit in a child-sized chair, move quickly from multiple positions and levels, and ride on a bus
\n
Must obtain First Aid, and CPR certifications within 30 days of hire
\n
Must have initial TB test, and be free from communicable disease
\n
Must possess current Food Handlers Permit before employment
\n
Must pass state, federal, and Department of Early Learning fingerprinting and background checks
\n
\n
**Obtaining full COVID-19 vaccination, including booster, no later than 60 days from the hire date will be a condition of employment for all Samish employees**
\n
\n
\t\t\t\t\t\n
\n
\n Working Conditions\n
\n
\n
Physical Demands: Must be able to lift and carry 40lbs; able to stand (40% of time), sit (30% of time), as well as frequently stoop, squat, lift, kneel, bend, reach, and run (30% of time); possess manual dexterity sufficient to use hand writing materials, computers, and office equipment to prepare reports and documentation; be physically able to move through classrooms, ride along and load/unload from a school bus; Mental/Visual Demands: Constant mental, visual, and audio supervision of children and attention is needed. Tasks involve eye-hand coordination. Working Environment: mainly indoors with heat and some air conditioning. Outside time is required each day on playground or on field trips. Must be able to move around for the majority of shift. Unavoidable hazards/risks: Possibility of exposure to blood and bodily fluids; possibility of exposure to communicable diseases. Protective clothing or equipment may be required (goggles, gloves, masks, boots, etc.)

\n
Samish Indian Nation is an Equal Opportunity Employer and actively encourages applications from all persons regardless of race, religion, gender, gender identity, age, national origin, marital status, sexual orientation, or ancestry.  Samish preference and Indian preference will be applied to the selection for this position as defined in Title 25, US Code Section 473.
\n
CONFIDENTIALITY:  This position develops, maintains, and is responsible for safeguarding the computer/electronic and hardcopy file folders containing sensitive and proprietary information about the Tribe and its members.  The incumbent must maintain confidentiality of all work and files pertaining to enrollment, clients, survey results, and all other material that may identify individuals by name (either directly or by reference), as set forth by the Tribal Council in the Personnel Manual.  Any violation in this matter may result in immediate termination of employment.

\n
Please state your eligibility for Indian preference in your cover letter.  Indian preference must be documented prior to interview or hiring.  BIA Form 4432 or tribal enrollment ID may be submitted with the application if claiming Indian Preference.

\n
All persons who are offered employment with the Samish Indian Nation must give permission for a thorough background check of previous work performance, motor vehicle history, credit history and criminal history, as well as a pre-employment drug screen. 
\n
This position is a "covered position" under the Tribe's Indian Child and Family Violence Act Policy and all applicants must undergo a fingerprint background investigation in order to be hired for this position.  The Tribe will not hire, permit anyone to work or volunteer in a covered position if the person has ever been found guilty or entered a plea of no contest or guilty to any offense under federal, state, or Tribal law which involves violence, threat of violence, sexual assault, molestation, exploitation, prostitution, crimes against persons, or offenses committed against children.
\n
\n
\t\t\t\t\n \n
\n
\n
\n
Apply today!
\nPlease fill out the application completely, listing all of your work experience, and submit it along with your resume and cover letter below.
\n
\nIf you fill out the PDF in your browser, make sure you \"print to PDF\" to retain your work. Otherwise download a blank copy and complete it using Adobe Acrobat or any compatible PDF reader.
\n
\n
Samish Employment Application
\n\n
\n
\n\n\n
\n \n
    </div>\n</div>\n
\n
\n \n
    </div>\n</div>\n
\n
\n \n \n
    <footer class="footer" role="contentinfo">\n        \n
\n
\n
\n
    <div id="ScriptWrapper">\n        <script src="/Sitefinity/WebsiteTemplates/Framework/App_Themes/Framework/js/jquery-plugins.js"></script>\n        <script src="/Sitefinity/WebsiteTemplates/Framework/App_Themes/Framework/js/vendor/slick.min.js"></script>\n        <script src="/Sitefinity/WebsiteTemplates/Framework/App_Themes/Framework/js/vendor/jquery-ui.min.js"></script>\n        <script src="/Sitefinity/WebsiteTemplates/Framework/App_Themes/Framework/js/min/jquery-functions.min.js"></script>\n        \n
\n\n
    </div>\n
\n\n\n\n\n","datePosted":"2022-11-08T14:05:08.632Z","employmentType":[],"hiringOrganization":{"@type":"Organization","name":"Fidalgo Bay Resort","sameAs":"https://fidalgobay.com","logo":"https://cdn.filepicker.io/api/file/xxAfPeScSyiIZl1OqW7K"},"jobLocation":{"@type":"Place","address":{"@type":"PostalAddress","addressLocality":"Anacortes, WA, USA"}}}
Classroom Assistant & Facility Float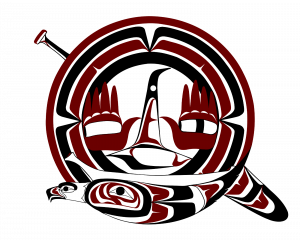 Fidalgo Bay Resort
Anacortes, WA, USA
Posted on Tuesday, November 8, 2022
\n \n\n