Planner I OR Planner II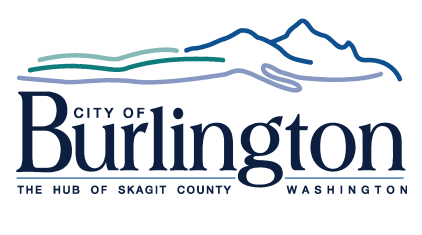 City of Burlington
Burlington, WA, USA
Posted on Friday, August 11, 2023
Under general supervision of the Community Development Director, assist in researching, developing, and implementing plans and ordinances. Provides information and assistance to the public on land use and planning issues. Reviews permit applications for compliance with land use codes and regulations. Prepares and presents reports in public hearing context on individual land use applications. May investigate complaints of code violations and perform field inspections for compliance with permits and codes.
Planner I and Planner II job classifications vary on education and/or experience levels or a combination of both. The job title assigned will be at the discretion of the City of Burlington after evaluating the selected candidate's qualifications.
APPLICATION PROCESS:
Qualifications
ESSENTIAL FUNCTIONS:Essential and other important responsibilities and duties may include, but are not limited to, the following:• Provides information and assistance on permit applications, land use development codes, and other planning regulations/matters in-person, by phone, or in writing to the public, city departments, and other governmental agencies. • Reviews permit applications, site plans, and building permits for compliance with local and state land use and environmental regulations and planning policies.• Issues administrative determinations on land use applications and prepares staff reports and recommendations to the City Hearing Examiners, City Council, and other boards, committees, or elected officials.• Completes site investigations and reviews as necessary, providing code compliance guidance and code interpretations to public as needed.• Drafts comprehensive plans, ordinances and regulations.• Analyzes and prepares documents and reports on current and long-range planning issues, policies, and applications. Participates in special research projects related to growth management and comprehensive planning. • Performs technical research, compiles and analyzes statistical information from surveys, questionnaires, studies, interviews, and published materials.• Prepares presentations, illustrations, graphics, maps, handouts and other similar materials.• Coordinates and build professional relationships with other government agencies, city departments, elected officials, and citizens. • Works closely and collaborates with the Fire Marshal to ensure compliance with applicable fire code and standards
Special Requirements
SKILLS, KNOWLEDGE AND ABILITIES:Knowledge/Abilities Required: • Knowledge of principles, practices, regulations, theory, and techniques of urban, land use, and environmental planning. • Familiarity with basic fundamental Washington State laws and regulations related to land use and environmental planning including the GMA, SEPA, Shoreline Management Act, and land division laws. • Knowledge in procedures, methods, and principals of statistical and data analysis. • Excellent writing skills and knowledge of technical report writing. • Knowledge of GIS, map production, and map reading. • Knowledge of site planning and urban design principles. • Knowledge of planning ethics and professional standards. • Ability to read and interpret drawings, policy language, laws, and codes. • Ability to write clear and concise reports, memos, emails, and correspondence. • Ability to establish and maintain effective working relationships with other city employees, government agencies, and community members.• Ability to effectively and professionally manage conflict and handle difficult customer service issues. • Ability to attend evening meetings and public hearings. • Ability to learn, comprehend, and apply City of Burlington organizational principles, methods, and policies.
Miscellaneous Information
BENEFITS: Accrued vacation, sick leave; paid holidays, personal holiday, and medical, dental, vision insurance, PERS retirement