Community Employment Services Quality Assurance Coordinator (CESQA) – In Training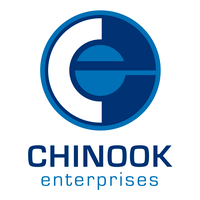 Chinook Enterprises
Job Functions:
Administration, Quality Assurance
Employment Types:
Full-time
Compensation:
23 – 25 USD per hour
Position Opening:
Community Employment Services Quality Assurance Coordinator (CESQA) – In Training
Want a career that makes a difference in your community?
Chinook Enterprises is seeking a leader in the Community Employment Service field to work alongside staff to help us achieve quality outcomes to improve the lives of individuals with disabilities in Skagit County, and beyond.
OUR ORGANIZATION
Chinook Enterprises was founded in 1980. We are a non-profit designed to operate as a business, but with a social mission: supporting full participation in community life for people with disabilities or other barriers. Full participation must start with successful employment.
OUR GOAL
To help people live more productive and fulfilling lives by striving to gain competitive employment as well as inclusion in the community.
OUR ACTION
We demonstrate a positive environment to work, train, and provide service to our customers regardless of culture, age, gender, abilities, gender identity or expression, national origin, sexual orientation, spiritual beliefs, genetic information, socioeconomic status, and language of origin. We prioritize diversity education for our staff and stakeholders and regularly assess our employee, customer, and stakeholder demographics to improve our effectiveness.
TO APPLY
We are committed to adding voices to our team that represents a variety of backgrounds, perspectives, and skills. We encourage black, Indigenous and people of color (BIPOC), military veterans and spouses, LGBTQ+ identifying individuals, and those with work gaps to apply and help us in our vision to realize a community that celebrates inclusion and diversity through innovative leadership and partnerships.
To learn more about us, the position and to apply, please visit https://chinookenterprises.org/careers-at-chinook
Download our application and submit it with your Cover Letter and Resume through our website. Or apply in person at: Chinook Enterprises, 2026 La Venture Rd. Mt Vernon, WA 98273
SELECTION PROCESS
Successful candidates must be available to participate in the following selection activities:
● First Interview: March 9, 2022
POSITION SUMMARY
The Community Employment Services Quality Assurance Coordinator (CESQA) position involves Programmatic, Quality Assurance, and Management functions. The person occupying this position oversees the quality of all agency service programs and maintains contract compliance in partnership with the CES Coordinator (CESC). A wide range of diverse challenges are present on an ongoing basis involving organizational skills, problem solving and data analysis. The person in this position is also responsible for operations issues, in partnership with the CESC and assumes overall accreditation responsibilities and serves as part of the agency Management Team. The CESQA works with a variety of funding and accreditation sources including but not limited to the Developmental Disabilities Administration (DDA), Division of Vocational Rehabilitation (DVR), Department of Services for the Blind (DSB), Foundational Community Supports, North Intertribal Vocational Rehabilitation Program (NIVRP), local High Schools, CARF & ISO. The CESQA also serves in a critical public relations capacity, interfacing and educating persons in the business community, other service agencies and
general community. The CESQA assists in new program development with CESC & CEO regarding staffing, and project/program planning and the creation of policies and procedures for new program operations.
QUALIFICATIONS
For full job description with qualifications, please visit our website at https://chinookenterprises.org/careers-at-chinook/
Education & Experience
• Bachelor's Degree in Human Services, Special Education or related field.
• A minimum of five years' experience in the field of Disability Support, Employment Services or related experience.
• A combination of experience and education may be substituted for these requirements.
Skills & Abilities
• Excellent verbal and written communication skills.
• Must possess independent decision-making skills.
• Must have strong time management skills: prioritizing multiple tasks and structuring own work schedule around the needs of participants.
• Must have strong analytical, problem-solving and organizational skills and attention to detail.
• Must present and maintain a professional image to consumers, all funding sources and the business community.
• Must be able to develop and maintain productive business relationships with different types of employers and possess good public relations skills.
• Ability to maintain education and knowledge of field through agency sponsored training activities.
• Must be willing to work non-standard working hours when consumer training needs demand (nights, weekends).
• Must have the ability to effectively lead a diverse team.
• Must possess good judgment and critical thinking skills.
• Must consistently demonstrate "customer-first" thinking and be committed to serving a diverse clientele, treating all customers with dignity and respect at all times.
• Must display initiative, ability to learn, flexibility, integrity, and self-discipline.
• Ability to act with integrity, professionalism, and confidentiality.
• Ability to adhere to corporate policies as detailed in the Employee Policies and Procedures Handbook.
• Proficient with Microsoft Office Suite or related software with the ability to learn to utilize new technologies.
Other
• The selected candidate will be required to provide proof of the COVID-19 vaccination prior to hire, unless appropriately accommodated.
SALARY & BENEFITS
CESQA-In Training Wage (while in training only): $23.50-$25.50 DOE
Upon satisfactory performance during probationary period (9 months) employee may be promoted to CESQA $52,712.80 - $61,440. This is an exempt, salaried position.
Benefits: We offer an excellent benefits package, including full coverage on medical, dental, long-term disability, life insurance, 401(k) matching retirement, 10 paid holidays, 160 hours of paid vacation, paid sick leave and an optional vision benefit that is available at a low cost. We have a great culture, flexibility, and offer training and development opportunities.
Apertura de posición:
Coordinador de Garantía de Calidad de servicios de empleo comunitario (CESQA) – En capacitación
¿Quieres una carrera que marque la diferencia en tu comunidad?
Chinook Enterprises está buscando un líder en el campo del Servicio de Empleo Comunitario para trabajar junto con el personal para ayudarnos a lograr resultados de calidad para mejorar las vidas de las personas con discapacidades en el condado de Skagit y más allá.
NUESTRA ORGANIZACIÓN
Chinook Enterprises fue fundada en 1980. Somos una organización sin fines de lucro diseñada para operar como un negocio, pero con una misión social: apoyar la plena participación en la vida comunitaria de las personas con discapacidades u otras barreras. La plena participación debe comenzar con un empleo exitoso.
NUESTRO OBJETIVO
Ayudar a las personas a vivir vidas más productivas y satisfactorias esforzándose por obtener un empleo competitivo, así como la inclusión en la comunidad.
NUESTRA ACCIÓN
Demostramos un ambiente positivo para trabajar, capacitar y brindar servicio a nuestros clientes independientemente de la cultura, edad, género, habilidades, identidad o expresión de género, origen nacional, orientación sexual, creencias espirituales, información genética, estatus socioeconómico e idioma de origen. Priorizamos la educación sobre diversidad para nuestro personal y partes interesadas y evaluamos regularmente la demografía de nuestros empleados, clientes y partes interesadas para mejorar nuestra efectividad.
PARA APLICAR
Estamos comprometidos a agregar voces a nuestro equipo que representen una variedad de antecedentes, perspectivas y habilidades. Alentamos a los negros, indígenas y personas de color (BIPOC), veteranos y cónyuges militares, personas que se identifican LGBTQ + y aquellos con brechas de trabajo a postularse y ayudarnos en nuestra visión de realizar una comunidad que celebre la inclusión y la diversidad a través de liderazgo y asociaciones innovadoras.
Para obtener más información sobre nosotros, el puesto y para postularse, por favor https://chinookenterprises.org/careers-at-chinook
Descargue nuestra solicitud y envíela con su carta de presentación y currículum vitae a través de nuestro sitio web. O solicite en persona en: Chinook Enterprises, 2026 La Venture Rd. Mt Vernon, WA 98273
PROCESO DE SELECCIÓN
Los candidatos seleccionados deben estar disponibles para participar en las siguientes actividades de selección:
● Primera entrevista: 9 de marzo de 2022
RESUMEN DE LA POSICIÓN
El puesto de Coordinador de Garantía de Calidad de los Servicios de Empleo Comunitario (CESQA) involucra funciones de Programmatic, Quality Assurance y Management. La persona que ocupa este puesto supervisa la calidad de todos los programas de servicio de la agencia y mantiene el cumplimiento del contrato en asociación con el Coordinador de CES (CESC). Una amplia gama de diversos desafíos están presentes de forma continua que involucran habilidades de organización, resolución de problemas y análisis de datos. La persona en esta posición también es responsable de los problemas de operaciones, en asociación con el CESC y asume las responsabilidades generales de acreditación y sirve como parte de la agencia Management Team. El CESQA trabaja con una variedad de fuentes de financiamiento y acreditación, que incluyen, entre otras, la Administración de Discapacidades del Desarrollo (DDA), la División de
Rehabilitación Vocacional (DVR), el Departamento de Servicios para Ciegos (DSB), los Apoyos Comunitarios Fundacionales, el Programa de Rehabilitación Vocacional Intertribal del Norte (NIVRP), el High S local chools, CARF & ISO. El CESQA también sirve en una capacidad crítica de relaciones públicas, interactuando y educando a personas en la comunidad empresarial, otras agencias de servicios y la comunidad en general. El CESQA ayuda en el desarrollo de nuevos programas con CESC y CEO con respecto a la dotación de personal, y la planificación de proyectos / programas y la creación de políticas y procedimientos para nuevas operaciones del programa.
CALIFICACIONES
Para obtener una descripción completa del trabajo con calificaciones, visite nuestro sitio web en https://chinookenterprises.org/careers-at-chinook/
Educación y Experiencia
• Licenciatura en Servicios Humanos, Educación Especial o campo relacionado.
• Un mínimo de cinco años de experiencia en el campo del Apoyo a la Discapacidad, Servicios de Empleo o experiencia relacionada.
• Una combinación de experiencia y educación puede ser sustituida por estos requisitos.
Habilidades y destrezas
• Excelentes habilidades de comunicación verbal y escrita.
• Debe poseer habilidades independientes de toma de decisiones.
• Debe tener fuertes habilidades de gestión del tiempo: priorizar múltiples tareas y estructurar su propio horario de trabajo en torno a las necesidades de los participantes.
• Debe tener fuertes habilidades analíticas, de resolución de problemas y de organización y atención al detalle.
• Debe presentar y mantener una imagen profesional a los consumidores, a todas las fuentes de financiación y a la comunidad empresarial.
• Debe ser capaz de desarrollar y mantener relaciones comerciales productivas con diferentes tipos de empleadores y poseer buenas habilidades de relaciones públicas.
• Capacidad para mantener la educación y el conocimiento del campo a través de actividades de capacitación patrocinadas por la agencia.
• Debe estar dispuesto a trabajar horas de trabajo no estándar cuando la capacitación del consumidor necesita demanda (noches, fines de semana).
• Debe tener la capacidad de liderar eficazmente un equipo diverso.
• Debe poseer buen juicio y habilidades de pensamiento crítico.
• Debe demostrar consistentemente el pensamiento de "el cliente primero" y comprometerse a servir a una clientela diversa, tratando a todos los clientes con dignidad y respeto en todo momento.
• Debe mostrar iniciativa, capacidad de aprendizaje, flexibilidad, integridad y autodisciplina.
• Capacidad para actuar con integridad, profesionalismo y confidencialidad.
• Capacidad para adherirse a las políticas corporativas como se detalla en el Manual de Políticas y Procedimientos para Empleados.
• Dominio de Microsoft Office Suite o software relacionado con la capacidad de aprender a utilizar nuevas tecnologías.
Otro
• Se requerirá que el candidato seleccionado proporcione una prueba de la vacuna covid-19 antes de contratar, a menos que se acomode adecuadamente.
SALARIO Y BENEFICIOS
Salario de capacitación de CESQA-In (solo mientras está en capacitación): $ 23.50- $ 25.50 DOE
Tras un desempeño satisfactorio durante el período de prueba (9 meses), el empleado puede ser promovido a CESQA $ 52,712.80 - $ 61,440. Esta es una posición exenta y asalariada.
Beneficios: Ofrecemos un excelente paquete de beneficios, que incluye cobertura completa en medicina, dental, discapacidad a largo plazo, seguro de vida, jubilación equivalente 401 (k), 10 días festivos pagados, 160 horas de vacaciones pagadas, licencia por enfermedad pagada y un beneficio opcional de la vista que está disponible a un bajo costo. Tenemos una gran cultura, flexibilidad y ofrecemos oportunidades de capacitación y desarrollo