Business Development Officer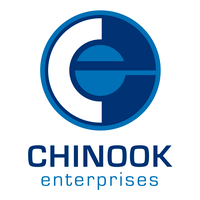 Chinook Enterprises
Job Functions:
Administration, Marketing & Communications, Sales & Business Development
Employment Types:
Full-time
Compensation:
80,000 – 90,000 USD per year
Want a career that makes a difference in your community?
Chinook Enterprises is seeking an innovative, experienced individual to assist us in developing new business relationships, new grants and donors and other revenue income to help us further our mission.
OUR ORGANIZATION
Founded in 1980, Chinook Enterprises is a non-profit designed to operate as a business, but with a social mission: supporting full participation in community life for people with disabilities or other barriers. Full participation must start with successful employment.
OUR GOAL
To help people live more productive and fulfilling lives by striving to gain competitive employment as well as inclusion in the community.
OUR ACTION
We demonstrate a positive environment to work, train, and provide service to our customers regardless of culture, age, gender, abilities, gender identity or expression, national origin, sexual orientation, spiritual beliefs, genetic information, socioeconomic status, and language of origin. We prioritize diversity education for our staff and stakeholders and regularly assess our employee, customer, and stakeholder demographics to improve our effectiveness.
TO APPLY
We are committed to adding voices to our team that represents a variety of backgrounds, perspectives, and skills. We encourage black, Indigenous and people of color (BIPOC), military veterans and spouses, LGBTQ+ identifying individuals, and those with work gaps to apply and help us in our vision to realize a community that celebrates inclusion and diversity through innovative leadership and partnerships.
To learn more about us and the position, please visit https://chinookenterprises.org/careers-at-chinook/. Return completed applications to kara@turnerhrservices.com. First consideration given to applications received by February 25, 2022. Position open until filled.
SELECTION PROCESS
Successful candidates must be available to participate in the following selection activities:
● Online 30 minute Screening Interview: March 7, 2022
● On-site Final Process: March 16, 2022
POSITION SUMMARY
The Business Development Officer generates new business relationships, new grants and donors, and other revenue income to Chinook Enterprises, oversees and directs the analysis of marketing, business & donor opportunities via operational and financial research associated with such ventures. Leads Marketing initiatives & strategy. Develops donor stewardship & planned giving program. Meets with donors & business prospects, develop strong relationships in their respected marketplace, and close deals. This position reports directly to the CEO.
QUALIFICATIONS
For full job description with qualifications, please visit our website at https://chinookenterprises.org/careers-at-chinook/
EDUCATION & EXPERIENCE
• Bachelor's degree in Business, Marketing or related field.
• Two or more years sales or business/account development experience with demonstrated results.
• Experience with data analysis and converting data into actionable goals.
• A combination of experience and education may be substituted for these requirements.
SKILLS & ABILITIES
• Knowledge of sales and marketing principles and practices.
• Demonstrated understanding of latest sales mediums, including social media, to strengthen company brand and reach.
• High aptitude for networking across industries and channels.
• Think strategically, courteously and responds swiftly to customer requests.
• Skilled at creating partnerships and have a talent for consultative selling.
• A fast learner and creative problem solver that thrives in performance-oriented team environments.
• Excellent verbal and written communication skills.
• Excellent organizational skills and attention to detail.
• Strong analytical and problem-solving skills.
• Ability to act with integrity, professionalism, and confidentiality.
• Ability to collaborate effectively with co-workers on projects requiring specific expertise or input
• Ability to adhere to corporate policies as detailed in the Employee Policies and Procedures Handbook.
• Proficient with Microsoft Office Suite, mobile applications, and CRM systems or related software with the ability to learn to utilize new technologies.
OTHER
• The selected candidate will be required to provide proof of the COVID-19 vaccination prior to hire, unless appropriately accommodated.
SALARY & BENEFITS
Salary (hiring range): $80,000 - $90,000 annually DOE
This is an exempt, salaried position.
Benefits: We offer an excellent benefits package, including full coverage on medical, dental, long term disability, life insurance, 401(k) matching retirement, 10 paid holidays, 160 hours of paid vacation, paid sick leave and an optional vision benefit that is available at a low cost. We have a great culture, flexibility, and offer training and development opportunities.
Apertura de posición para
Oficial de Desarrollo de Negocios
¿Quieres una carrera que marque la diferencia en tu comunidad?
Chinook Enterprises está buscando una persona innovadora y experimentada que nos ayude a desarrollar nuevas relaciones comerciales, nuevas subvenciones y donantes y otros ingresos para ayudarnos a avanzar en nuestra misión.
NUESTRA ORGANIZACIÓN
Fundada en 1980, Chinook Enterprises es una organización sin fines de lucro diseñada para operar como un negocio, pero con una misión social: apoyar la plena participación en la vida comunitaria de las personas con discapacidades u otras barreras. La plena participación debe comenzar con un empleo exitoso.
NUESTRO OBJETIVO
Ayudar a las personas a vivir vidas más productivas y satisfactorias esforzándose por obtener un empleo competitivo, así como la inclusión en la comunidad.
NUESTRA ACCIÓN
Demostramos un ambiente positivo para trabajar, capacitar y brindar servicio a nuestros clientes independientemente de la cultura, edad, género, habilidades, identidad o expresión de género, origen nacional, orientación sexual, creencias espirituales, información genética, estatus socioeconómico e idioma de origen. Priorizamos la educación sobre diversidad para nuestro personal y partes interesadas y evaluamos regularmente la demografía de nuestros empleados, clientes y partes interesadas para mejorar nuestra efectividad.
PARA APLICAR
Estamos comprometidos a agregar voces a nuestro equipo que representen una variedad de antecedentes, perspectivas y habilidades. Alentamos a los negros, indígenas y personas de color (BIPOC), veteranos y cónyuges militares, personas que se identifican LGBTQ + y aquellos con brechas de trabajo a postularse y ayudarnos en nuestra visión de realizar una comunidad que celebre la inclusión y la diversidad a través de liderazgo y asociaciones innovadoras.
Para obtener más información sobre nosotros y el puesto, visite https://chinookenterprises.org/careers-at-chinook/. Devuelva las solicitudes completadas a kara@turnerhrservices.com. Primera consideración dada a las solicitudes recibidas antes del 25 de febrero de 2022. Puesto abierto hasta que se llene.
PROCESO DE SELECCIÓN
Los candidatos seleccionados deben estar disponibles para participar en las siguientes actividades de selección:
● Entrevista de proyección en línea de 30 minutos : 7 de marzo de 2022
● Proceso final in situ: 16 de marzo de 2022
RESUMEN DE LA POSICIÓN
El Oficial de Desarrollo de Negocios genera nuevas relaciones comerciales, nuevas subvenciones y donantes, y otros ingresos a Chinook Enterprises, supervisa y dirige el análisis de las oportunidades de marketing, negocios y donantes a través de la investigación operativa y financiera asociada con dichas empresas. Lidera iniciativas y estrategia de Marketing. Desarrolla la administración de donantes y el
programa de donaciones planificadas. Se reúne con donantes y prospectos de negocios, desarrolla relaciones sólidas en su respetado mercado y cierra acuerdos. Esta posición reporta directamente al CEO.
CALIFICACIONES
Para obtener una descripción completa del trabajo con calificaciones, visite nuestro sitio web en https://chinookenterprises.org/careers-at-chinook/
EDUCACIÓN Y EXPERIENCIA
• Licenciatura en Negocios, Marketing o campo relacionado.
• Dos o más años de experiencia en ventas o desarrollo de negocios / cuentas con resultados demostrados.
• Experiencia con el análisis de datos y la conversión de datos en objetivos procesables.
• Una combinación de experiencia y educación puede ser sustituida por estos requisitos.
HABILIDADES Y DESTREZAS
• Conocimiento de los principios y prácticas de ventas y marketing.
• Comprensión demostrada de los últimos medios de venta, incluidas las redes sociales, para fortalecer la marca y el alcance de la empresa.
• Alta aptitud para la creación de redes en todas las industrias y canales.
• Piense estratégicamente, cortesamente y responda rápidamente a las solicitudes de los clientes.
• Hábil en la creación de asociaciones y tiene talento para la venta consultiva.
• Un aprendiz rápido y un solucionador de problemas creativo que prospera en entornos de equipo orientados al rendimiento.
• Excelentes habilidades de comunicación verbal y escrita.
• Excelentes habilidades de organización y atención al detalle.
• Fuertes habilidades analíticas y de resolución de problemas.
• Capacidad para actuar con integridad, profesionalismo y confidencialidad.
• Capacidad para colaborar eficazmente con compañeros de trabajo en proyectos que requieren experiencia o aportes específicos
• Capacidad para adherirse a las políticas corporativas como se detalla en el Manual de Políticas y Procedimientos para Empleados.
• Dominio de Microsoft Office Suite, aplicaciones móviles y sistemas CRM o software relacionado con la capacidad de aprender a utilizar nuevas tecnologías.
OTRO
• Se requerirá que el candidato seleccionado proporcione una prueba de la vacuna COVID-19 antes de contratar, a menos que se acomode adecuadamente.
SALARIO Y BENEFICIOS
Salario (rango de contratación): $80,000 - $90,000 anuales DOE
Esta es una posición exenta y asalariada.
Beneficios: Ofrecemos un excelente paquete de beneficios, que incluye cobertura completa en servicios médicos, dentales, discapacidad a largo plazo, seguro de vida, jubilación equivalente 401 (k), 10 días festivos pagados, 160 horas de vacaciones pagadas, licencia por enfermedad pagada y un beneficio de visión opcional que está disponible a un bajo costo. Tenemos una gran cultura, flexibilidad y ofrecemos oportunidades de capacitación y desarrollo.