Seasonal-Temporary Landscape/Grounds Crew Worker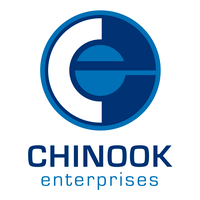 Chinook Enterprises
Employment Types:
Full-time
Compensation:
16 – 17 USD per hour
Chinook Enterprises is taking applications for a Full-Time Seasonal-Temporary Grounds Crew Worker to join our Grounds Division in providing quality landscape maintenance to our contracts within Skagit County. This position may have the opportunity to turn into Regular Full-Time, beyond the season.
Days and Hours: Monday - Friday, 6:30 am to 3:00 pm Starting Wage: $16.00-17.50 DOE Benefits: As a Seasonal employee this position does not include Chinook Enterprises employee benefits. The company provides WA State Paid Sick Time, Unemployment Insurance and Labor & Industries Accident Insurance.
The ideal candidate will have general knowledge in the operation of landscape equipment, including tractor mowers, mowers, edgers, blowers, pruning equipment and other similar grounds maintenance equipment.
Must have a valid WA State driver's license. Must pass a WA State Patrol and DSHS background check.
Chinook Enterprises is an Equal Opportunity Employer. To apply, please submit your resume in one of the following ways:
• Visit https://chinookenterprises.org/category/job-postings/ to download our application and apply through our website.
• Email: jobs@chinookenterprises.org
• Apply in person or through mail: Human Resources, Chinook Enterprises, 2026 LaVenture Rd. Mt Vernon, WA 98273
To find out more about our Grounds Maintenance Division, check out our website: https://chinookenterprises.org/grounds-maintenance/
Tiempo completo Seasonal-Trabajador temporal de la tripulación de paisaje / terrenos
Chinook Enterprises está aceptando solicitudes para un trabajador de tripulación temporal de temporada a tiempo completo para unirse a nuestra División de Terrenos para proporcionar mantenimiento de paisaje de calidad a nuestros contratos dentro del condado de Skagit. Esta posición puede tener la oportunidad de convertirse en Regular Full-Time, más allá de la temporada.
Días y Horario: Lunes - Viernes, 6:30 am a 3:00 pm
Salario inicial: $16.00-17.50 DOE Beneficios del: Como empleado de temporada, esta posición no incluye Chinook Enterprises employee benefits. La compañía ofrece tiempo de enfermedad pagado por el estado de WA, seguro de desempleo y seguro de accidentes laborales e industriales.
El candidato ideal tendrá conocimientos generales en la operación de equipos de jardinería, incluidos cortacéspedes de tractores, cortacéspedes, bordeadores, sopladores, equipos de poda y otros equipos similares de mantenimiento de terrenos.
Debe tener una licencia de conducir válida de WA State. Debe pasar una verificación de antecedentes de la Patrulla Estatal de WA y DSHS.
Chinook Enterprises es un empleador de igualdad de oportunidades. Para aplicar, envíe su currículum de una de las siguientes maneras:
Visitar https://chinookenterprises.org/category/job-postings/ para descargar nuestra aplicación y aplicar a través de nuestro sitio web.

Correo electrónico: jobs@chinookenterprises.org

Aplicar en persona o a través de mail: Recursos Humanos, Chinook Enterprises, 2026 LaVenture Rd. Mt Vernon, WA 98273
Para obtener más información sobre nuestra División de Mantenimiento de Terrenos, consulte nuestro sitio web: https://chinookenterprises.org/grounds-maintenance/